Easy Magic Sand Recipe and Creative Play Ideas for Preschoolers
Magic sand has amazing properties you have to see - and feel - to believe. This awesome material can easily become a favorite go-to for sensory and creative fun with preschoolers.
Privacy and Disclosure for information on cookies and affiliates
Get ready to 'ooh' and 'aah' over magic sand. You'll be surprised at the different properties this amazing play material has.
It's soft yet moldable. Strong but squishable. Dry and moist at the same time!
The texture is truly magical! Once you pick it up, it's hard to put down. That's what makes it a wonderful option for kids creative play.
Learn more about the science behind the sand to see why it works the way it does. Unlike regular sand, it repels water rather than absorbing it! That's one of the properties that makes it so magical.
How to get the magic
Buy kinetic sand or make it yourself!
BUY IT
We bought some original Kinetic Sand in small containers that resemble castles. The castle shape sparks creativity as soon as the lid is removed!
Other versions of this play sand are sold online.
And here are just some of the toys you can purchase for sparking creative play with the sand.
Molds Ice Cream Shop Construction Set
MAKE IT
It's easy to make a similar version of this special sand.
Easy recipes show you how to make this sand with just a few basic ingredients.
The ingredients for this moist, sandy stuff that feels-like-sand-but-isn't-sand are often shared with recipes for moon dough or cloud dough.
You'll find lots of options in this post.
I asked some fellow kid bloggers to share their recipes for homemade magic sand, cloud dough and moon sand, and even sand slime!
Magic sand recipes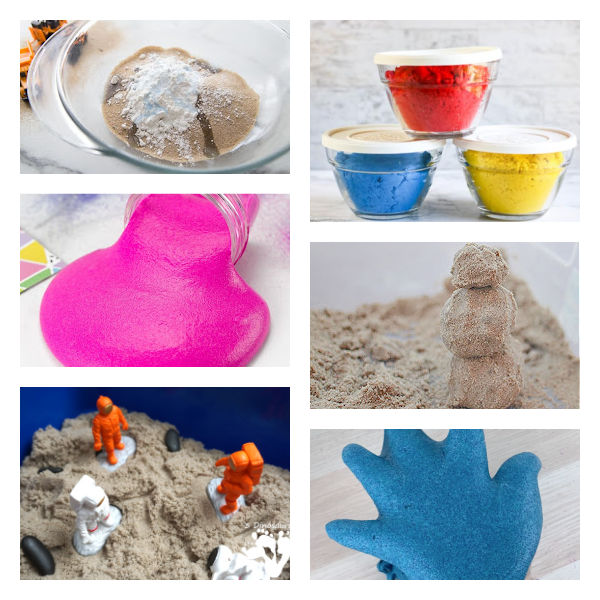 Make plain sand or colored sand. with easy recipes.
Use this sticky sand recipe for unique sensory play.
Try this awesome recipe for a mixture between sand and slime.
Spend time with homemade sand slime.
Grab this simple recipe for moon sand.
Make moon sand with coconut oil.
Try this recipe for cloud dough.
Magic sand activities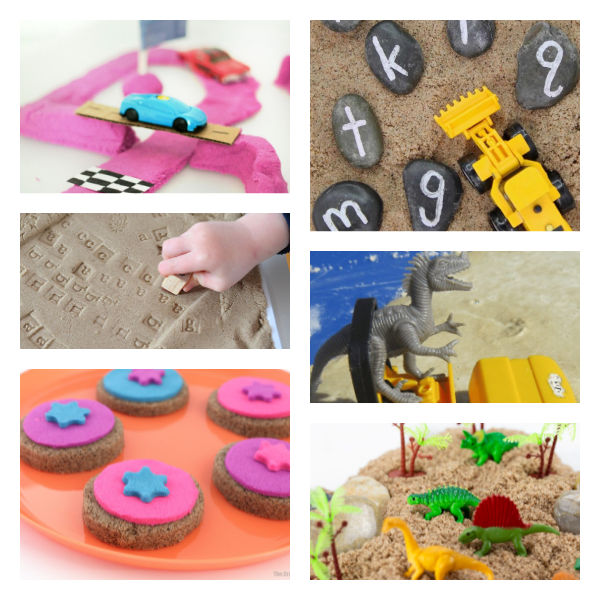 Set up a sand sensory bin to
Build a race track in the sand.
Provide alphabet construction play.
Go big on a dinosaur theme!
Create play food with magic sand.
Stamping letters, shapes and designs activity is easy in sticky sand.
Color matching is fun with moon dough.
Create magic sand with a winter theme.
More sensory play!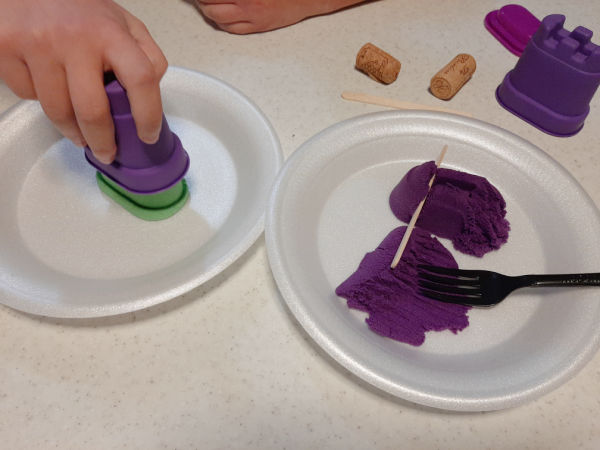 Slide the sand out of the container onto a foam tray or plate. See what shape you have!
Mash some sand with a fork.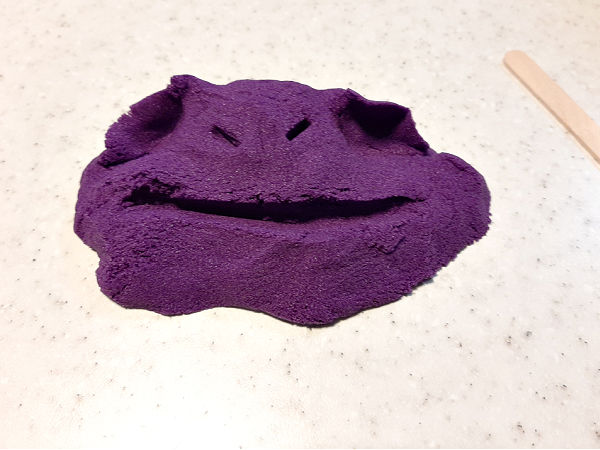 We drew monster faces in the sand with craft sticks.
One of the interesting things about kinetic sand is the way it slowly moves. It's awesome - and a little bit eery - to watch our monster face evolve as the sand slowly sinks.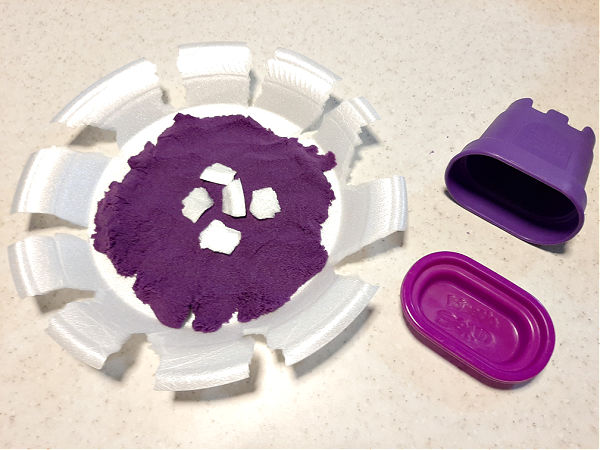 We tore pieces from a foam plate to make a flower, with sticky sand in the center. We added bits of foam plate for seeds or pollen.
Use these amazing play ideas to start the magic sand experience.
I hope they inspire creative play for you and your early learners.
Whether homemade or store bought, this amazing sand might just become your new favorite addition to your toolkit.