Pine Cone Forest Small World Winter Activity
Kids can make a small world forest with pine cones and play dough. The pine cone trees can be arranged in different ways on the play dough 'forest floor'. This winter themed activity supports fine motor and sensory skills through imaginative play.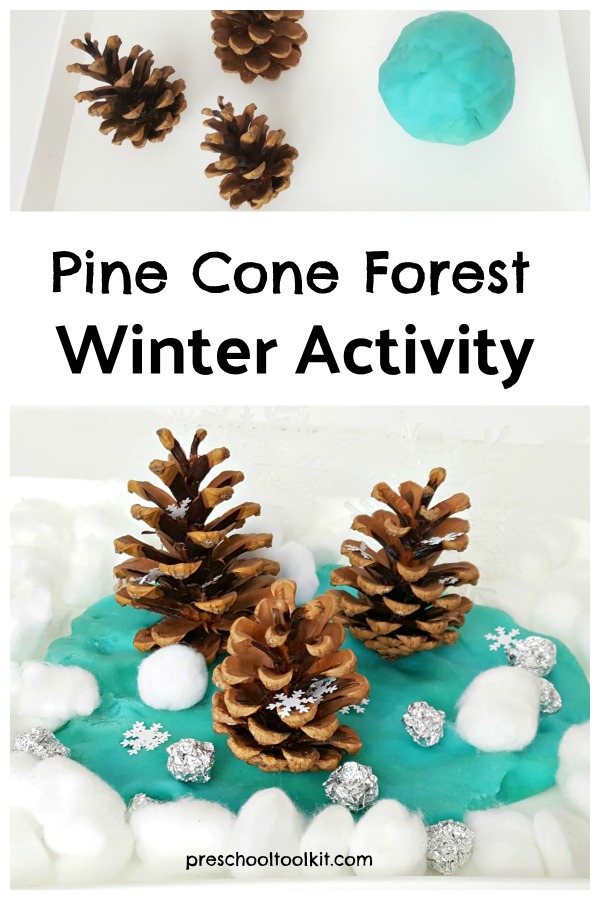 Privacy and Disclosure for information on cookies and affiliate links.


Play dough and pine cones go together perfectly in this winter sensory activity.
Pine cones
Pine cones are fun to collect on a nature walk, but they can also be purchased online. The cones are sturdy and very versatile, making them easy to use in different ways. It's a good idea to clean natural cones before using in kids activities.
Play dough
Pine cone small world forest
A small forest is easy to create with pine cones. The cones resemble cute little trees and come in a variety of shapes and sizes. They can easily be supported, and moved around, in a play dough base.
Play dough is smooth in contrast to the prickly feel of the pine cones, giving texture and dimension to the pretend play forest. The texture and color of pine cones and play dough together provide a variety of sensory experiences for early learners.
Supplies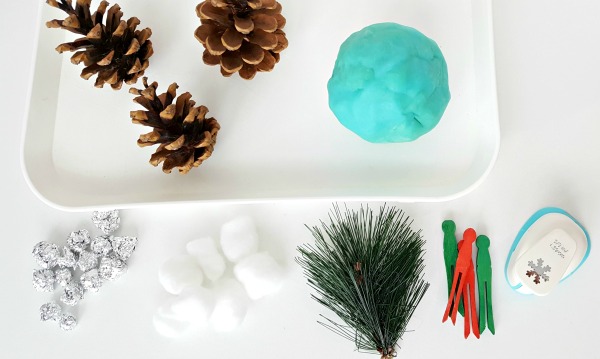 Along with play dough and pine cones, you'll need a variety of materials to complete your small world scene.
These can be items you have on hand or can easily make including:
cotton balls
pom poms
artificial greenery
paper snowflakes from a detailed hole punch
small animals or figures
aluminum foil
Instructions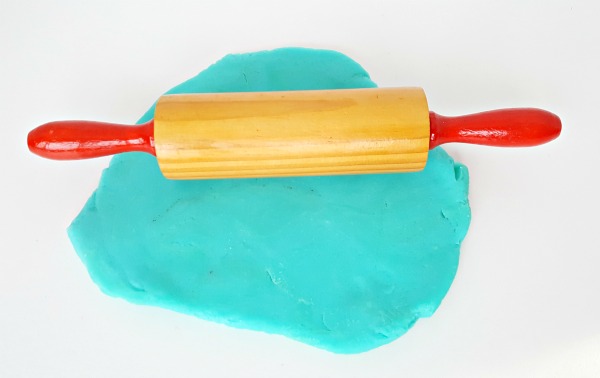 Prepare a base for the wooded area by flattening the play dough to the desired thickness, either with a rolling pine or simply by pressing the dough with fingers and hands (great for strengthening fine motor muscles!).
The base doesn't have to be flat - it can be thick and lumpy in places.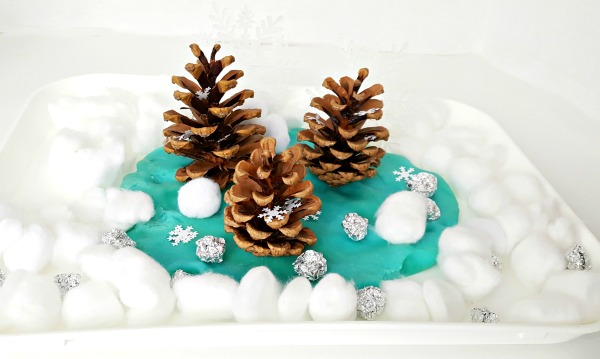 Arrange - and rearrange! - the pine cone trees, ice and snowballs.
Sprinkle paper snowflakes from the hole punch onto the trees. You don't have to glue the snowflakes - they can be removed and sprinkled over the trees and base again.
Roll small pieces of foil to make icy shapes.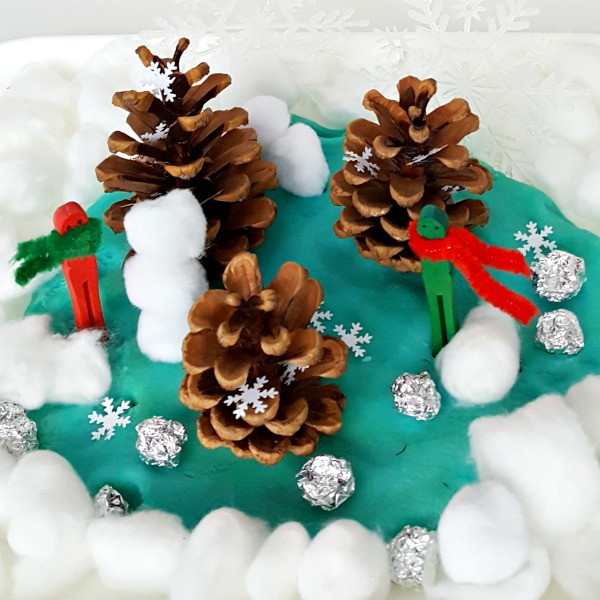 Add animals or figures to the small world play. These little wooden characters look cozy with their chenille stem scarves!
The character on the left is building a snowman!
You can decorate the trees with paper confetti or biodegradable glitter. Place a craft foam star or play dough star on the top.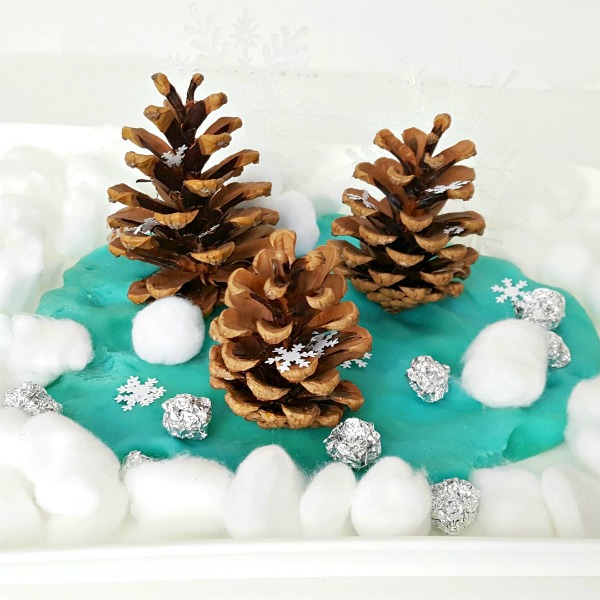 Kids can explore winter in the woods with this simple pine cone trees hands-on activity.
The trees and accessories can be removed from the play dough base in order for the play dough to be stored in a sealed container.