Process Art Activity with DIY Paint Palette
Invite kids to engage in a fun process art activity using a homemade paint palette. This simple palette is easy to make with recycled materials. Promote creative play with this DIY paint tool that supports hands-on fun and learning.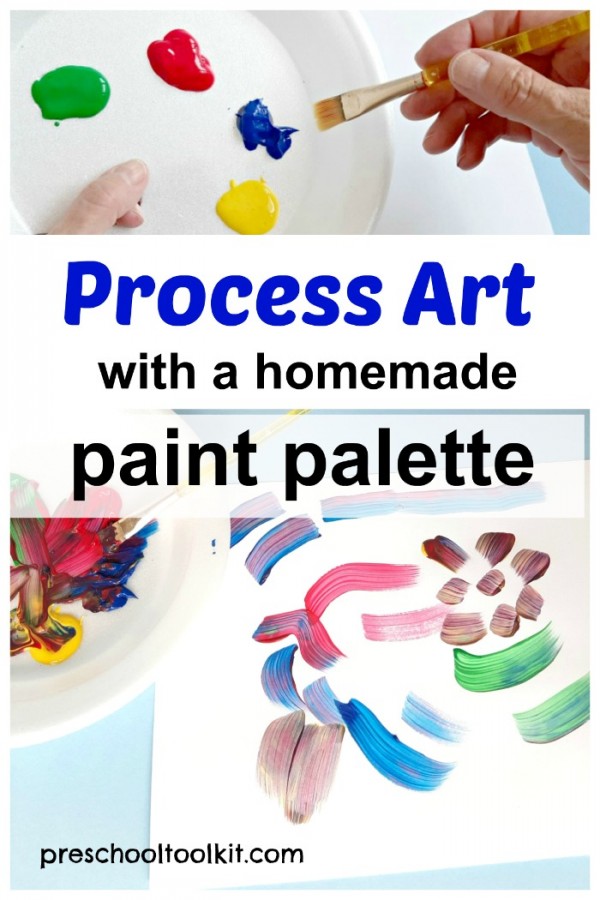 Privacy and Disclosure
for information on cookies and affiliates
Painting activities - especially open-ended options - are among the most beneficial things you can do with preschoolers. These activities support early childhood development with hands-on learning through play.
The opportunities for fine motor, creative play are limitless, not to mention the independent play that is associated with a child-led activity.
Art projects that do not have a specific outcome or result (also called process art) are recommended for the early years. This type of art activity provides hands-on opportunities for kids to explore materials and use them in ways that are unique to each child.


Paint palette activity
A paint palette is fun tool you can make for kids to use in a process art activity. This one is made with a foam plate, but other options for making the paint board include: cardboard; paper plate; plastic lid.
See how we recycled a plastic lid from a sandwich container at the end of the post.
Related: Prepare for your painting activity with these helpful tips.

Supplies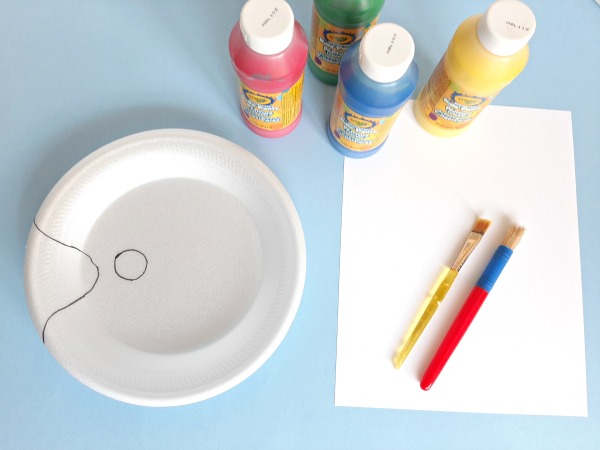 Foam plates are not as environmentally friendly as paper plates or cardboard unless they can be recycled in your area. Opt for the best use of materials when doing crafts and activities with kids.
Instructions
1. Draw a line on the edge of the plate with a permanent marker as shown in the image.
2. Draw a small circle next to the line.
3. Cut out both the small outlined section and the circle.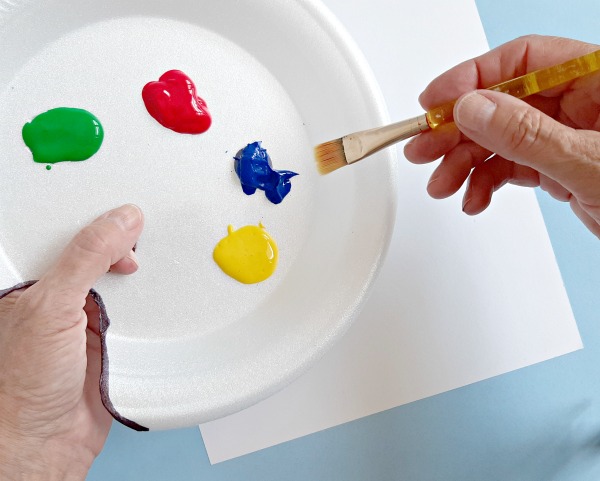 4. Add paint colors around the perimeter of the palette.
5. To hold the paint board, show your child how to insert a finger in the hole, then rest the paint palette against the palm. Maneuver the paint brush with the other hand.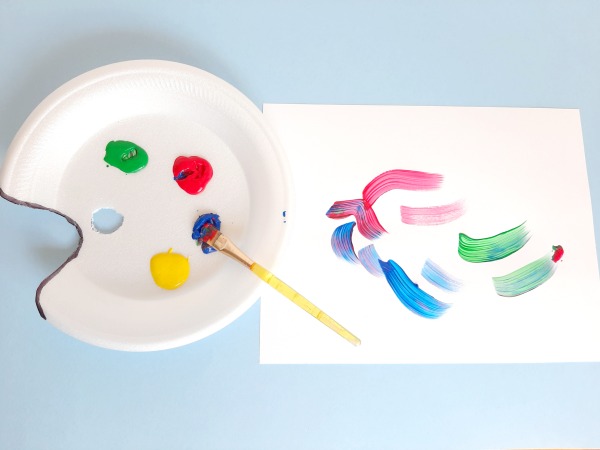 Use the paint palette in open-ended art activities with a variety of paper and brushes.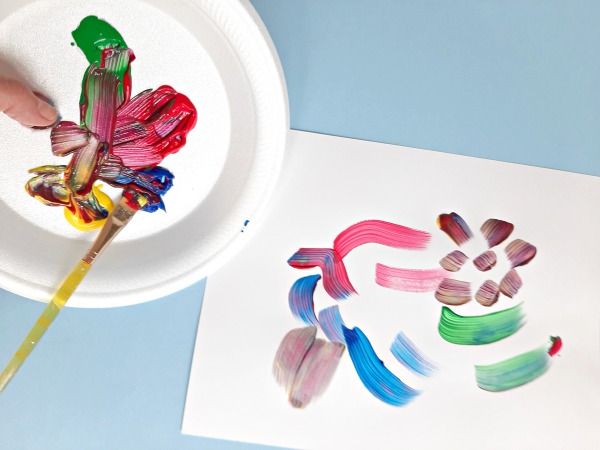 The paint colors will probably get mixed on the palette but this is all part of the fun and learning. Kids can observe the results of mixing one or more colors together.
Related: Mixing paint colors for combined art and science play.
Maybe finger painting will even become part of the creative experience!
Here's a look at a recycled plastic lid doubling as a paint palette!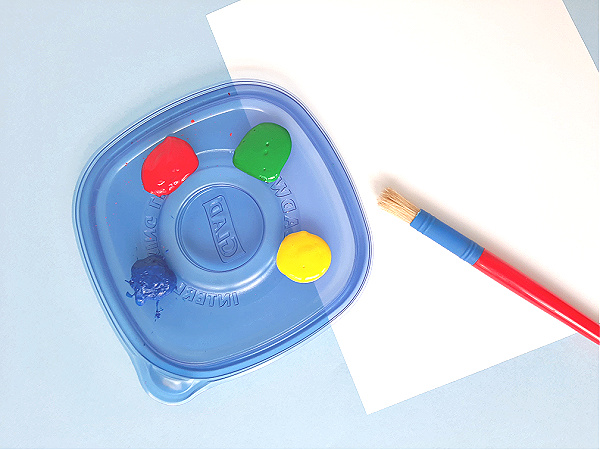 This lid works well as a palette because it already has a handle attached. It also has an indentation in the middle where two or more paint colors can easily be mixed together.