Easy Preschool Math with a Recycled Muffin Pan
Recycle a bake pan from the kitchen for a fun math activity. A muffin pan becomes a simple prop for counting and sorting small objects.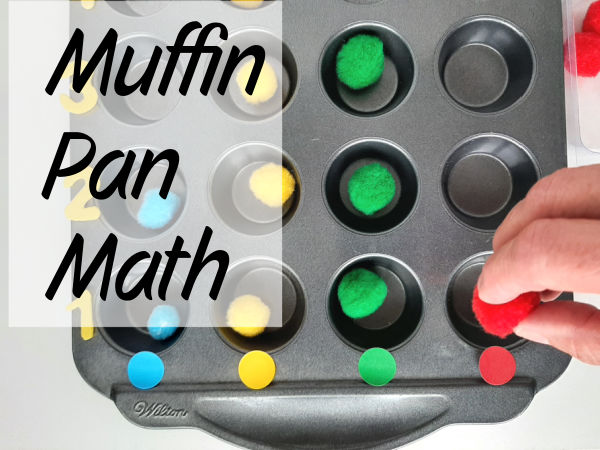 Privacy and Disclosure for information on cookies and affiliates
We spend a lot of time in teacher mode, eager to provide the best support for our early learners' development.
Our days revolve around putting puzzles together, playing dress-up, and eating multiple morning snacks.
Realistically, we can't spend all our time with one-on-one interactions.
That's why it's valuable to have your toolkit filled with easy activities for independent play.
And independent play is as important for early learners as teacher-led activities.
Kids especially like to engage in independent play, where they can make choices without expectations. But they have the comfort of knowing grownups are always nearby to observe the play, answer questions, and insert a piece in the puzzle now and then.
Independent math play
Printed materials and work sheets are sometimes used with early learners. While work sheets are not recommended for toddler and preschool ages, printed materials such as coloring sheets or animal pictures, or scissor practice, can have a role in overall early childhood education.
The primary choice to support development in the early years should be hands-on exploration with real life objects. This type of interaction engages all the senses as it builds fine motor and cognitive skills.
Child-led play can easily be included in your daily schedule with materials you have on hand. This includes supporting early math skills with fun activities.
Preschool math play helps build early counting and sorting skills, as well number recognition.


Activities should be hands-on and interactive, but most of all, fun!
Related: Preschool Math Play Everyday
Repurposing a household object like a bake pan provides an inexpensive, and readily available, option for an early learning math activity.
Muffin Pan Math
This colorful math activity can easily be provided with a recycled bake pan and some pompoms.
Grab a muffin pan from the kitchen to get started.
Supplies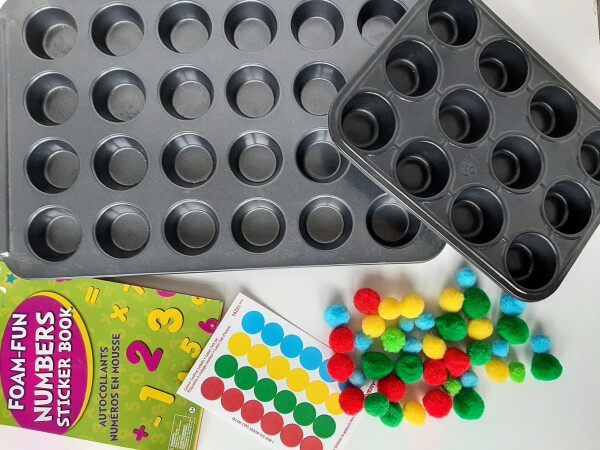 Instructions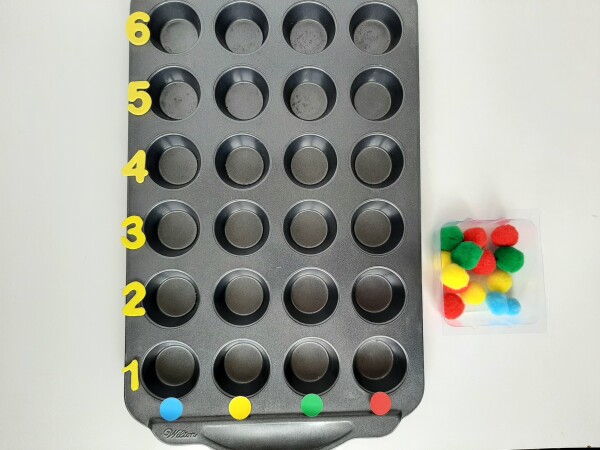 Prepare your muffin pan.
Place self-stick dots along the bottom.
Place self-stick numerals along the side.
Fill a container with colorful pompoms.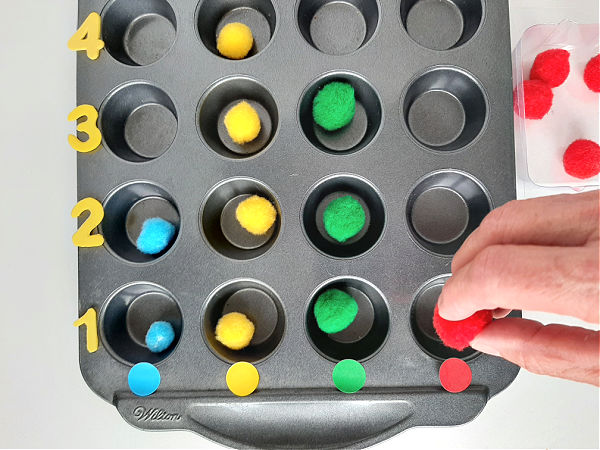 Set out the materials and invite your preschooler to play.
Allow time for your child to explore the materials and make decisions on how the play will proceed.
Guide the play with open-ended questions or comments.
How many yellow pompoms do you have?
Can you fill a row with red pompoms?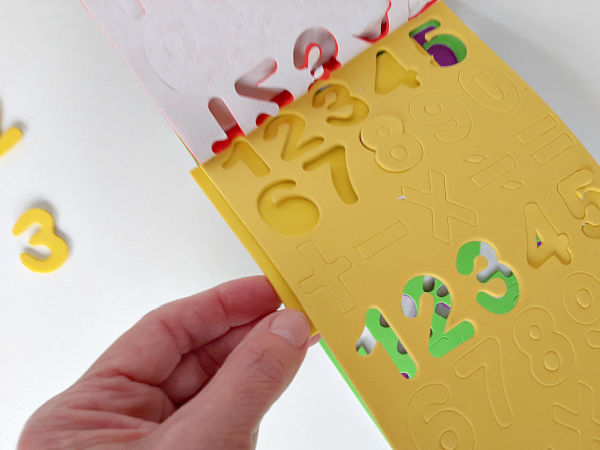 If you find some of the numerals missing from your sticker book, it's easy to make the numerals you need.
Slide a piece of craft foam under the spaces where the original numerals were.
Trace the shape of the numerals onto the craft foam with a pencil.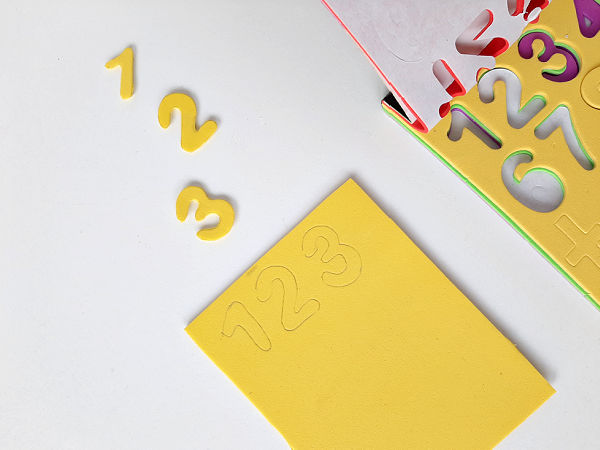 Cut out the numerals from the craft foam.
Graphing with a small muffin pan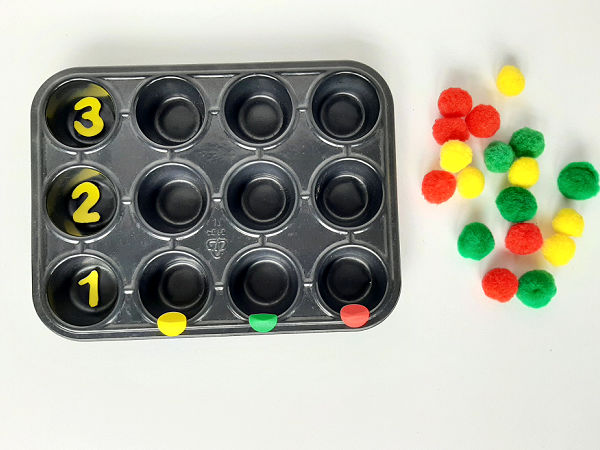 Set up the cupcake pan as shown in the photo.
Count out the number of pompoms you need in each color to fill the tray.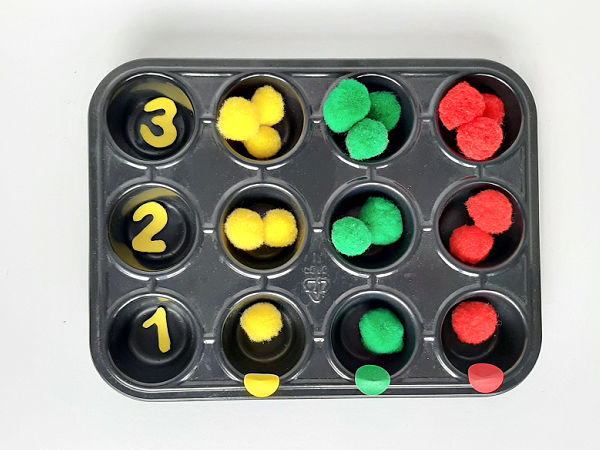 Match the number of pompoms in each color to the quantity indicated by the numeral on the side of the pan.
This is easy and fun beginning math play for toddlers and preschoolers.
Make this activity accessible for free play time.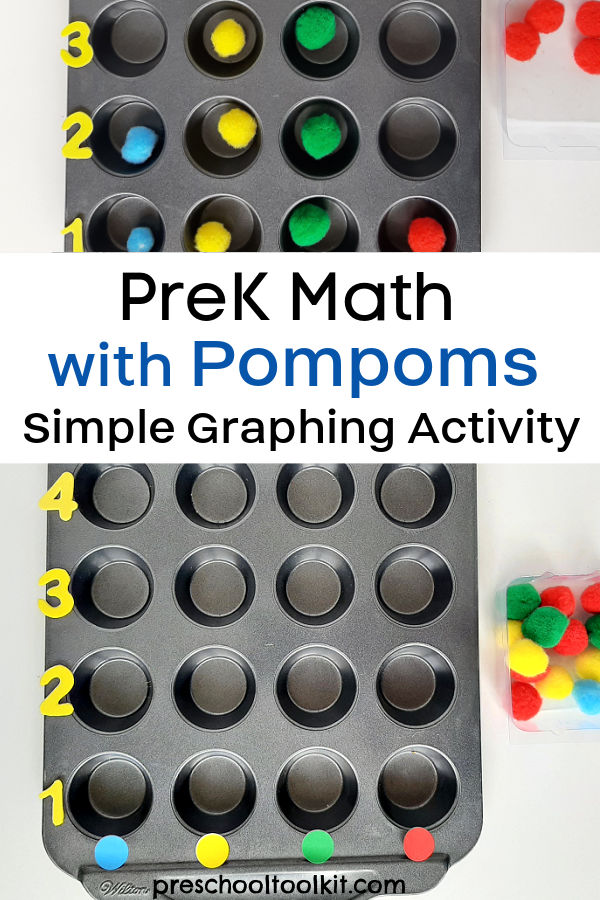 Math Activities