Snowflake Bookmark Kid-Made Gift
Kids will love making these pretty bookmarks for family and friends. Each bookmark is unique with its own snowflake design. This simple holiday craft is perfect for kid-made gift-giving.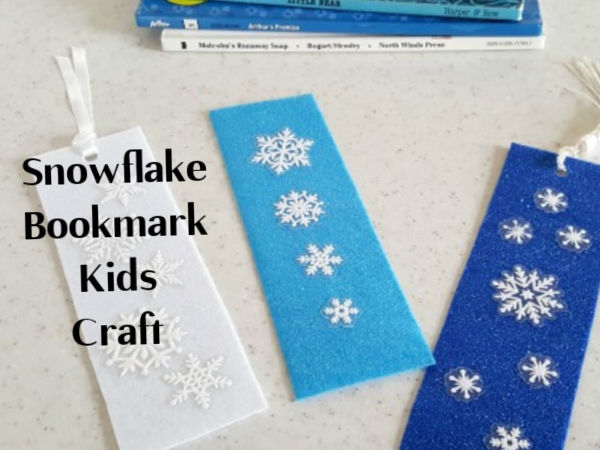 This post contains affiliate links. Privacy and Disclosure
Gifts made by kids are among our most treasured. We know how much love and care go into the gifts kids create for family and friends.
When you see kids earnestly cutting out colored paper, spreading gobs of glue, and sprinkling generous amounts of glitter, you can be sure there is something special being made.
Kids often make cards and gifts at home or at school to celebrate holidays or events.
A bookmark is an easy craft for kids to make, and the results are amazing!
Visit our Christmas board on Pinterest.
Snowflake Bookmark Craft
Sparkly snowflake stickers and glitter foam sheets provide the 'snowy' effect for these pretty bookmarks.
The materials are inexpensive, and easy to purchase online or in a craft or dollar store.
Kids can create a different design for every bookmark.
The activity supports kids creative and fine motor skills as they make beautiful bookmarks for family and friends.


Supplies for a bookmark craft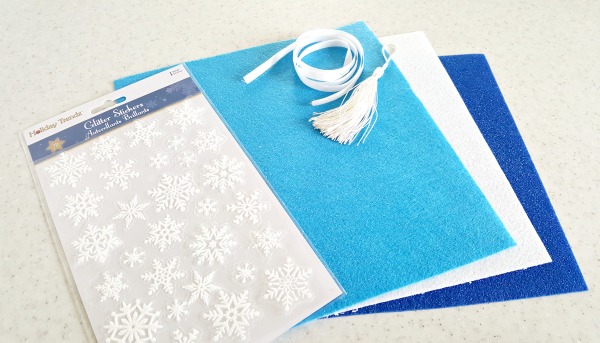 (affiliate links)
Instructions for a kid-made bookmark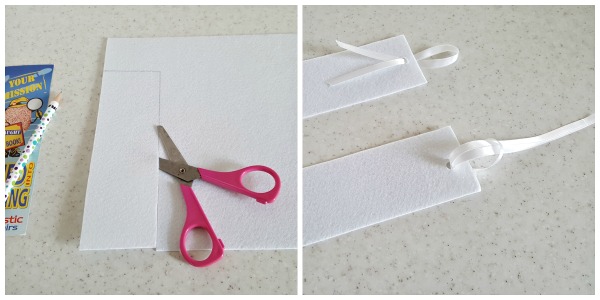 Step 1.
Cut out a rectangle approximately 2 x 6 inches from the glitter foam.
You can use have on hand as a template to trace onto the foam sheet.
Step 2.
Make a hole at the top of the bookmark with a hole punch.
Step 3.
Loop a piece of narrow ribbon or a tassel through the hole. Secure as shown in the photo.
Adding a ribbon or tassel is optional. The bookmarks look pretty with or without the trim.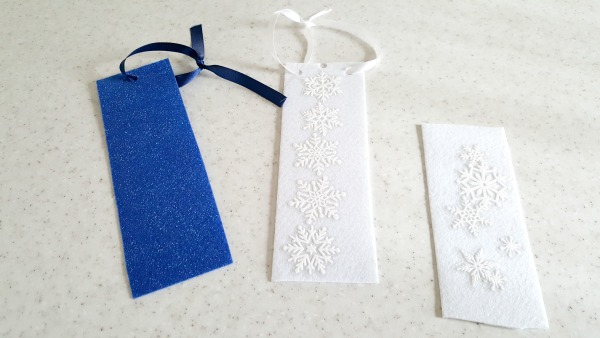 Step 4.
Decorate with snowflake stickers.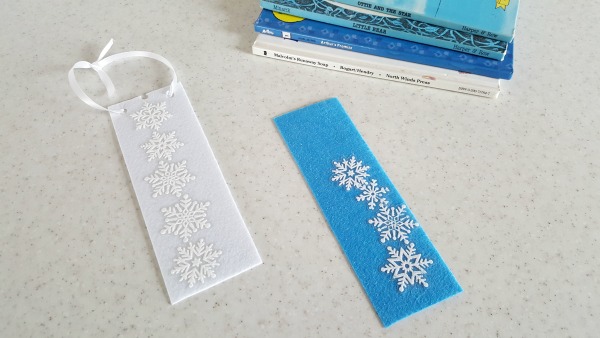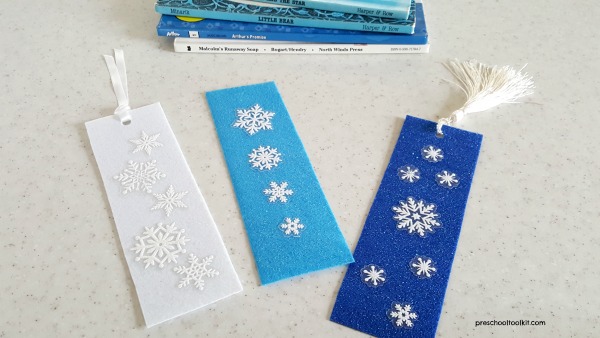 Share these kid-made gifts with family and friends for a special Christmas treat!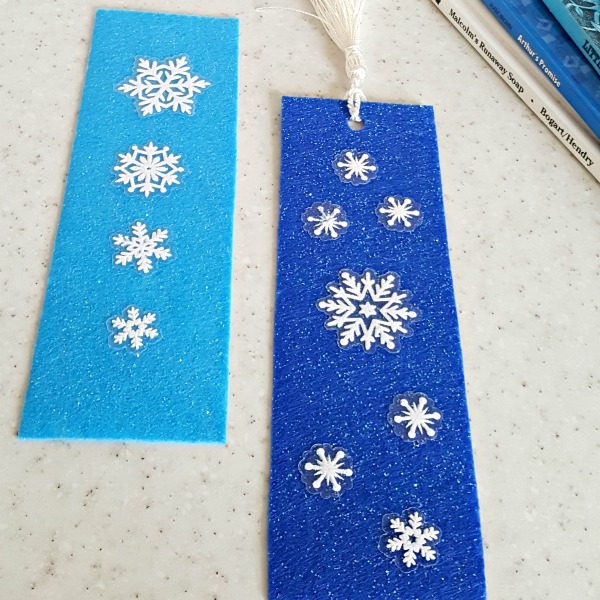 This activity is part of a Kid-made Gift Series hosted by Teach Me Mommy