Valentine Characters Paper Craft for Kids
Kids will love creating these unique Valentine characters for awesome pretend play and puppet shows. The characters are easy to make with heart shaped paper cut outs. Support fine motor skills and build imaginations with this fun preschool activity.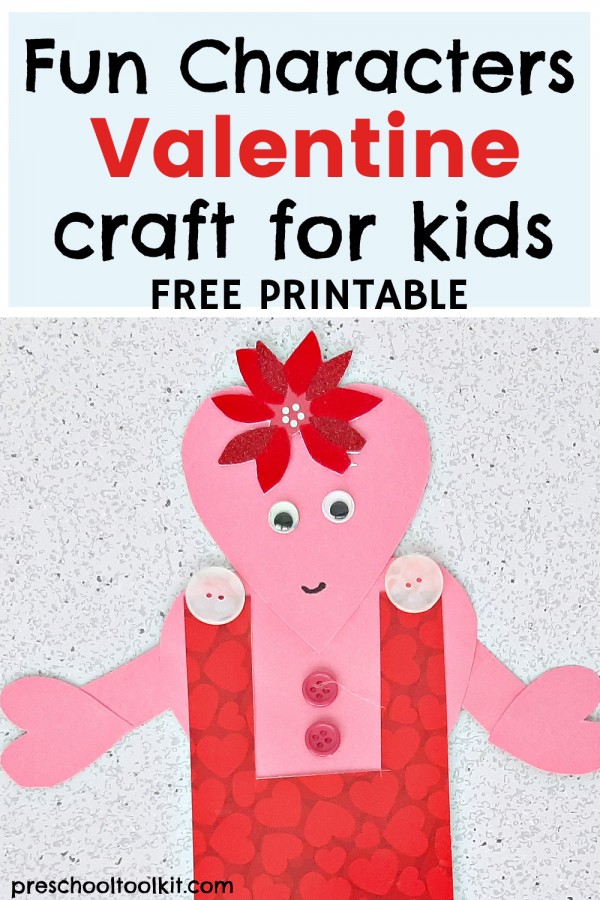 Privacy and Disclosure
for information on cookies and affiliates
This activity is fun for kids from toddler to kindergarten. Create characters to represent family members or friends, or to extend a preschool theme such as seasons or jobs.
Download the free printable, then print onto plain printer paper, or create templates to transfer patterns to printed or colored papers.
This paper 'people' activity provides lots of opportunity to cut out paper shapes, design a unique character, and glue pieces together.
The template is easy to download and print.
Valentine characters paper craft
Paper crafts are perfect for preschoolers. The cutting and gluing strengthen fine motor skills that are important for future writing skills. The creativity and imagination kids bring to the project will be supported by the variety of materials you provide.
Complete the project with paper and craft supplies you have on hand. Resulting 'people' will be as unique as the children who make them. A character can be made up and silly, or based on a person your child knows in the family or community.
Cutting, coloring and gluing don't have to be perfect. Results will vary according to the skill level and creativity of each child.
Supplies
Provide paper for the printer, markers and crayons for coloring, and small craft items for finishing the characters.
(affiliates links)
Cardstock Printer paper Construction paper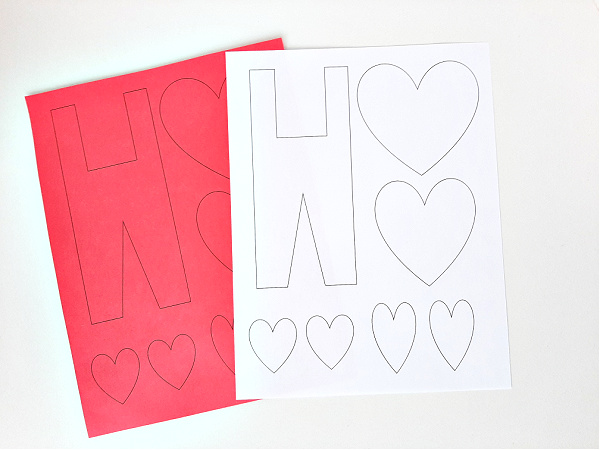 Print the freebie onto colored or plain paper.
Valentine characters printable
Suggestions
1. Printing the download onto cardstock will result in a sturdier 'person' for kids to handle.
2. Cut out the pieces to use as individual templates. Trace onto patterned or textured paper.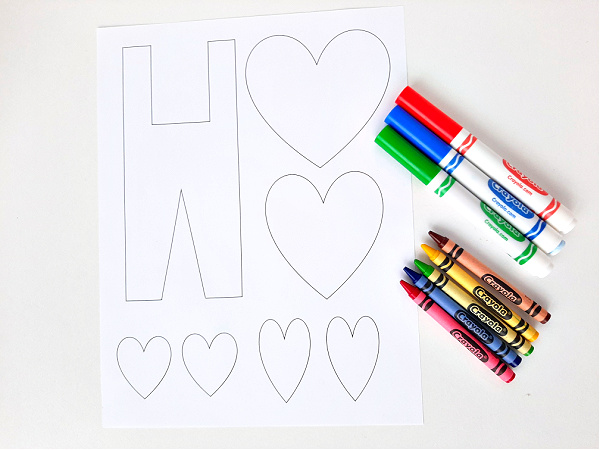 If you download onto plain paper, color with crayons or markers.
Cut out the pieces to make your character.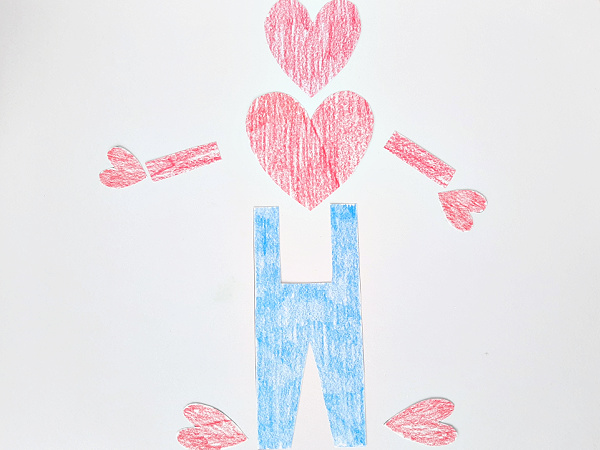 Arrange the paper cut outs to build a 'person' or character.
Glue the pieces together.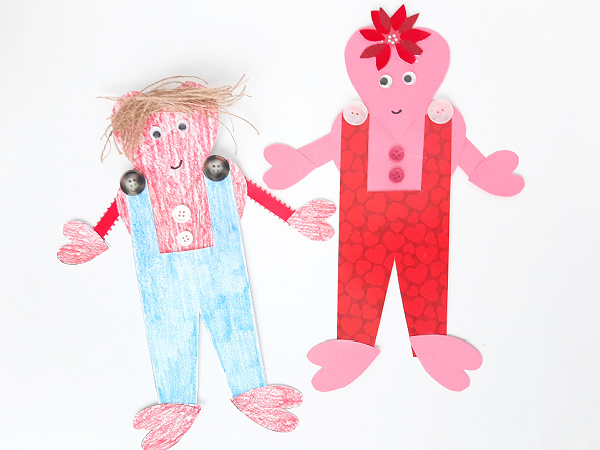 Complete the characters with creative finishes. Here are a few suggestions.
LEFT
Color with crayons.
Add burlap threads for hair.
Use narrow ribbon for arms.
Glue buttons on the shirt and overalls.
RIGHT
Print template on pink paper.
Cut overalls from printed paper.
Add a decorative paper cutout for hair.
Cut out paper rectangles for arms.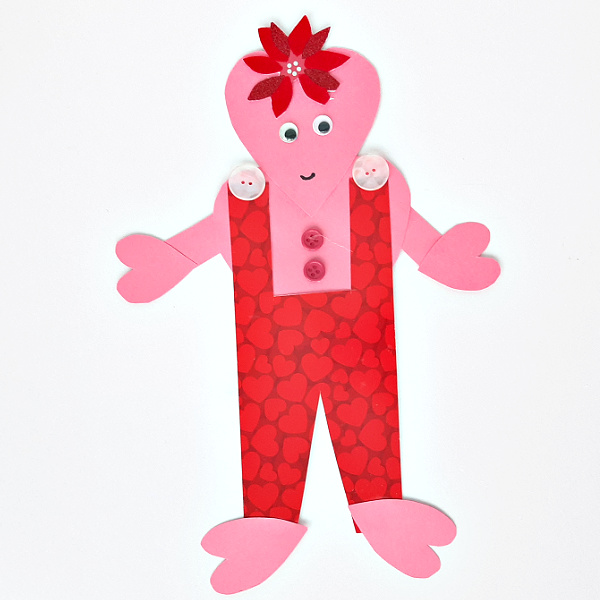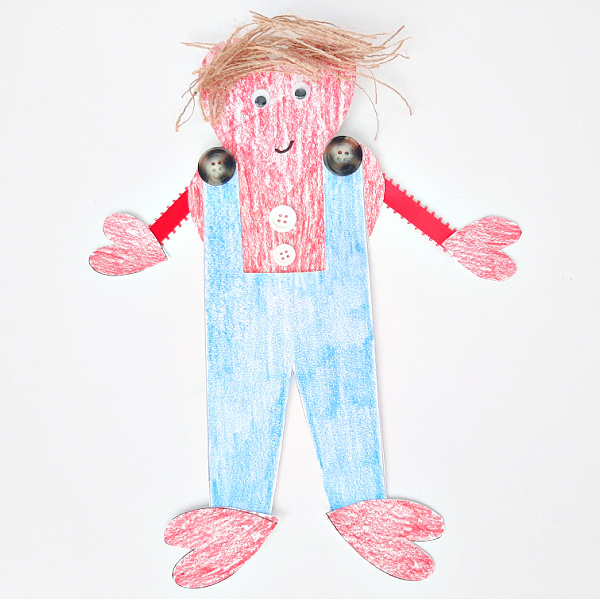 You can see the amazing possibilities for making your 'people'.
Use your characters in a puppet show for fun imaginative play!