Easy Ways to Reuse Throwaways as Household Items
We can help reduce our garbage by re-purposing throwaway containers and other types of packaging. Here are a few ways to substitute a recycled item for a new purchase.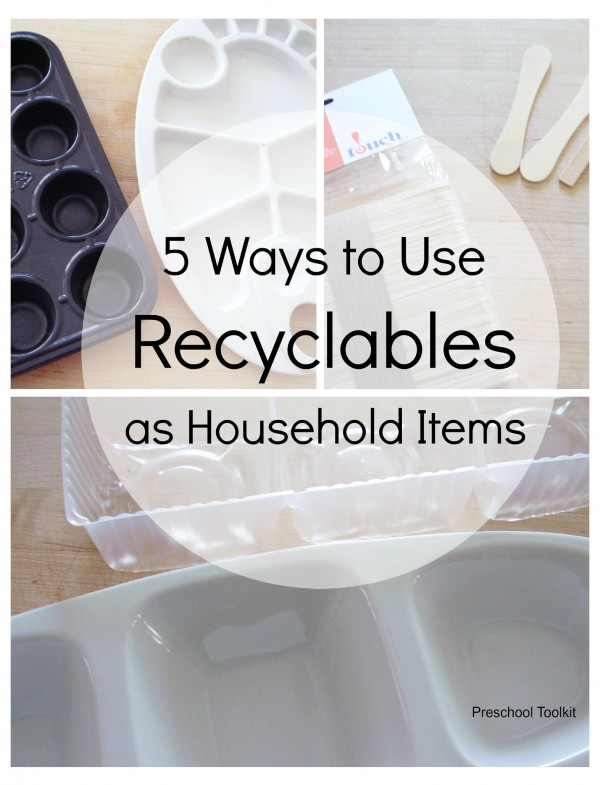 Privacy and Disclosure
for information on cookies and affiliates
We make choices almost daily about what things to keep and what to throw away. In the spirit of being environmentally friendly it is helpful to reuse as many items as possible for daily living.
Crafting with kids is a great way to make use of recyclable materials. But I find myself looking for other ways to use items that simply get thrown away. These are some of my best attempts at re-purposing recyclables and throwaways.
Throwaways to use in the kitchen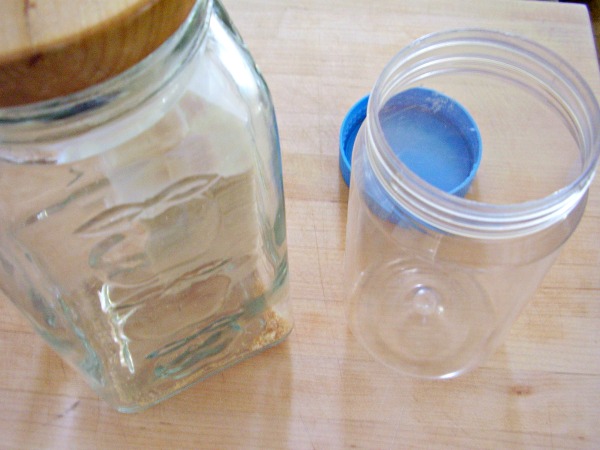 The peanut butter jar on the right can easily serve the same purpose as the store-bought glass cookie jar on the left.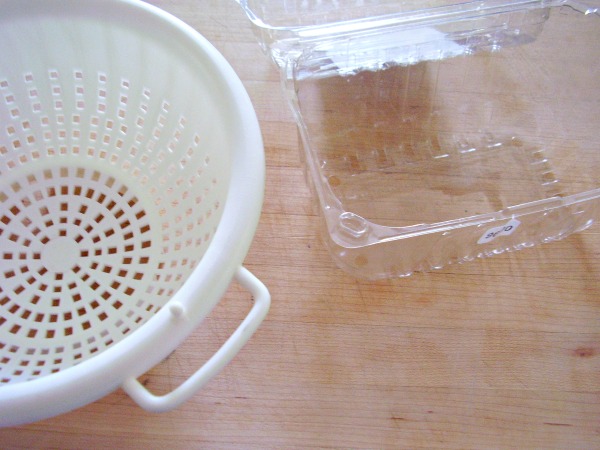 Produce purchased in a plastic berry box like the one on the right can be rinsed right in their container, without requiring the use of a store-bought colander like the one on the left.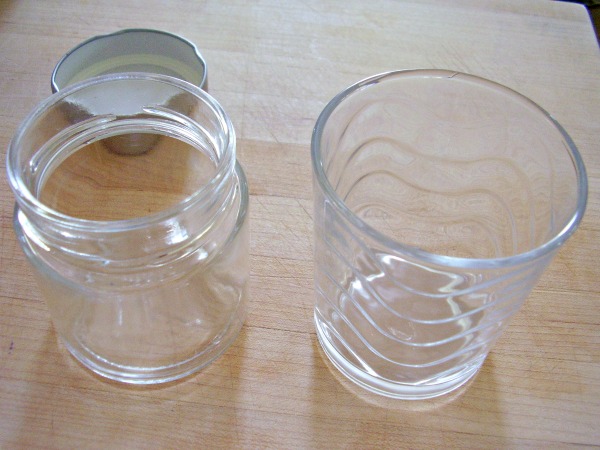 A glass jam jar like the one on the left can just as easily serve as a drinking glass as the store-bought one on the right.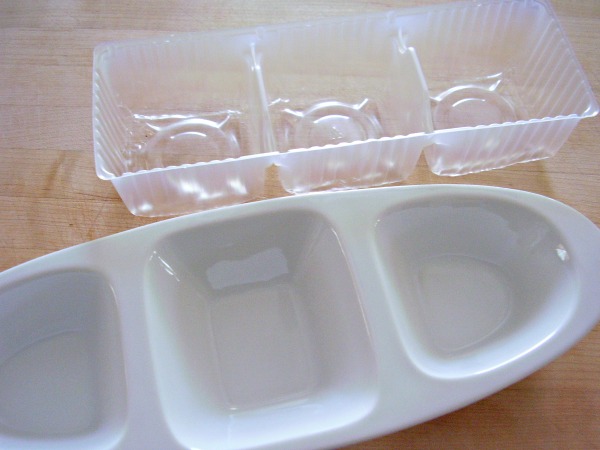 Divided packaging, such as the kind in a bag of cookies, can take the place of a store-bought serving dish for cheese and crackers. This is a convenient way to serve snacks to kids.
Throwaways to use for crafting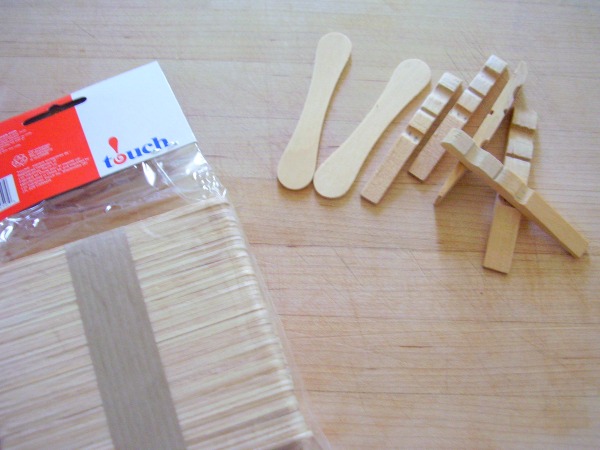 Save broken clothespins and sticks from frozen treats for kids crafts instead of buying craft sticks.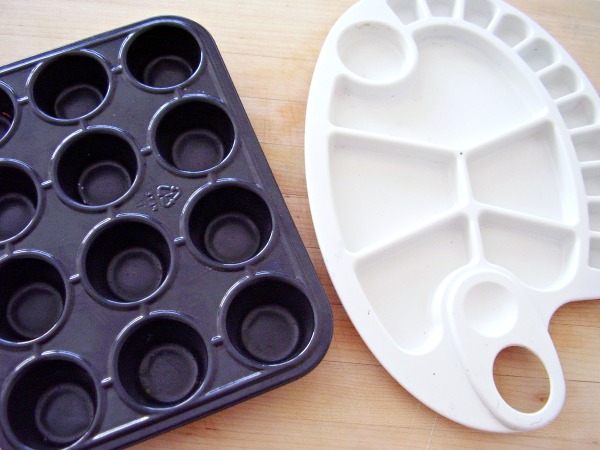 Recycle a plastic mini muffin package to separate paint colors in place of a paint palette.


Related: Make your own paint palette with a recyclable foam plate.
Characteristics of throwaways that may limit their usability
1) flimsy plastic that is not sturdy enough to hold food or drink
2) narrow impressions in plastic that are hard to clean
3) lids that don't seal securely
Use these items as paint pots in the art corner, or as containers to hold crayons and other craft materials.
Along with our expectations that manufacturers generate environmentally friendly packaging, as consumers we can also be diligent and creative in how we make, restore, buy and discard items everyday.
Tips for recycling
purchase items without plastic packaging whenever possible
shop with your own cloth bags
balance prepackaged foods with foods prepared at home
shop for lightly used items such as clothes, furnishings and appliances when appropriate
Many of these practices we already know or follow, but sometimes it is good to remind ourselves what we are currently doing to be environmentally friendly and reflect on what more we can do.
Can you suggest other items you have re-purposed with success?