Easy to Make Burlap Bow - No Glue, No Sew!
A burlap bow is easy to make for decorating your home or classroom. Add rustic holiday flair to homemade wreaths and planters with this no-glue, no-sew burlap bow. This could be the easiest burlap bow you'll ever make.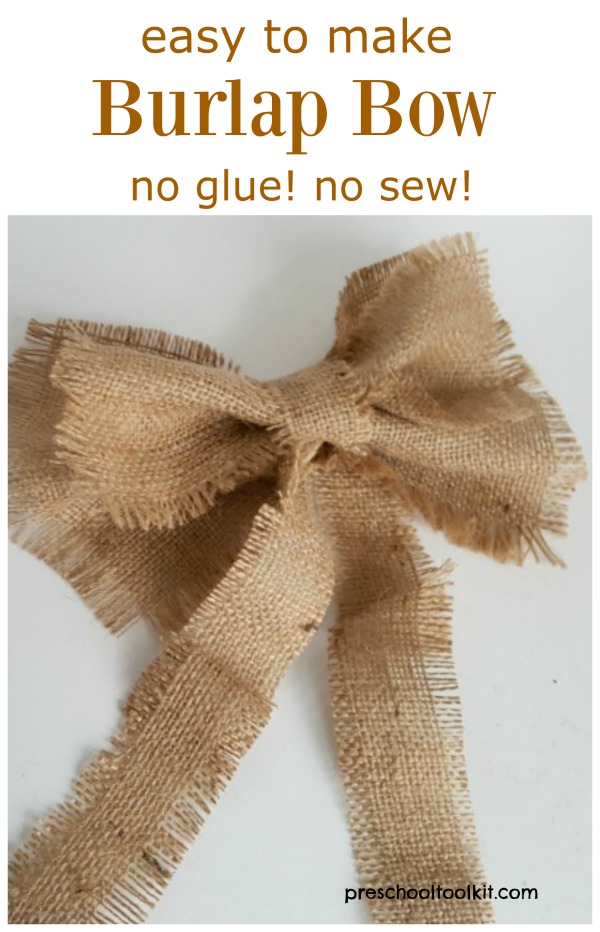 This post contains affiliate links. Privacy and Disclosure
Holiday decorating takes on many different themes, from modern to rustic and everything in between. This simple burlap bow adds a rustic touch to home decor. It's easy to make with just three pieces of burlap fabric.
Related: Roundup of burlap crafts and activities


Supplies for burlap bow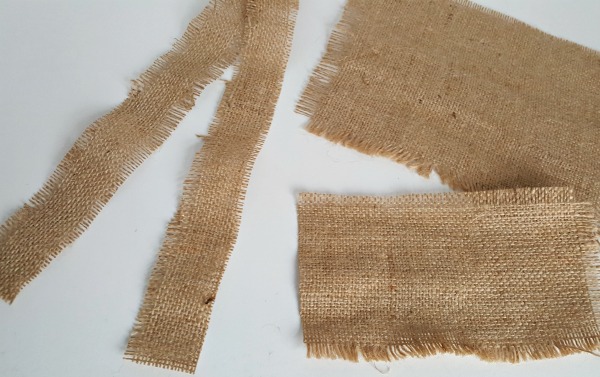 You will need three pieces of burlap for the bow. Cut one piece in each of the following three sizes:

The ends of the long narrow piece will be the "tails" that hang down from the center of the bow.
You can adjust the size of each piece to make a larger or smaller bow depending on your preference or where the bow will be used.
My measurements include the frayed edges. I like the look created by the frayed edges but you can also use burlap with finished edge.
Instructions for burlap bow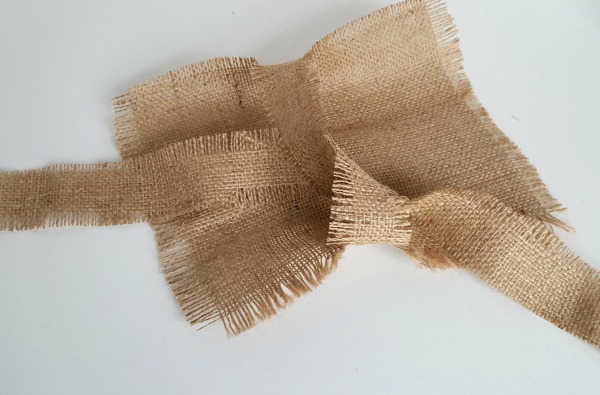 1. Lay the larger rectangular piece of burlap over the long narrow piece.
2. Begin to tie the narrow piece to draw in the rectangle piece.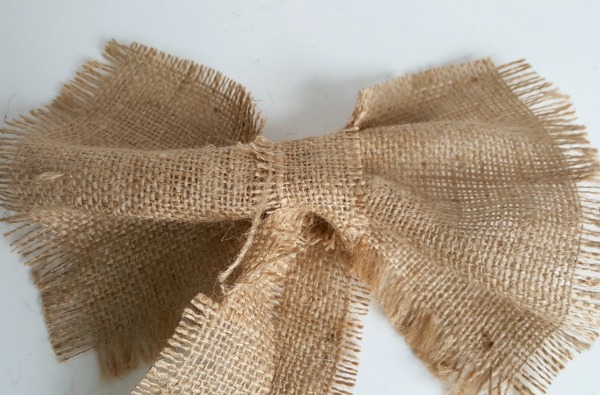 3. Turn the bow over. Tighten or loosen the narrow piece to adjust the fullness of the bow.
You can use the bow as is or continue to the next step.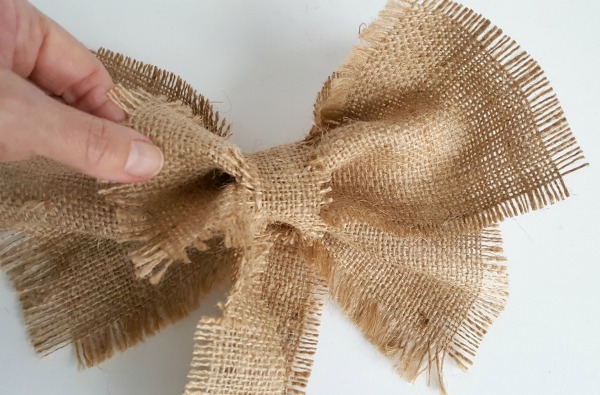 4. Pull the smaller rectangular piece through the tab created by the narrow piece of burlap. The small rectangle will become scrunched as it's pulled through. Center this piece over the underlying piece of burlap.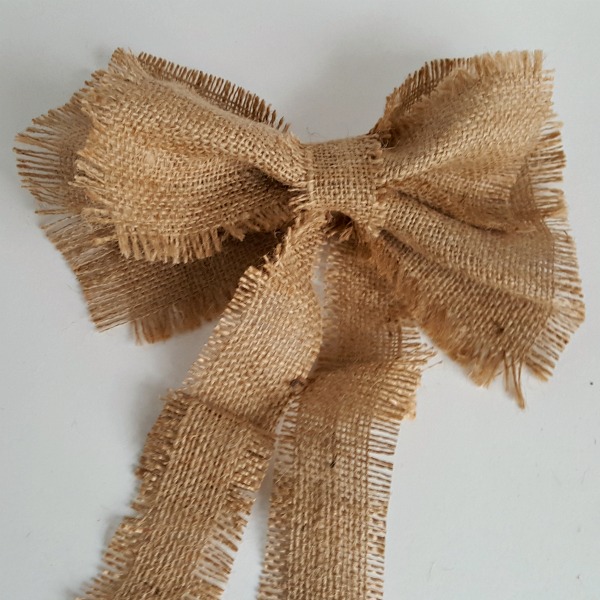 Shape the top and bottom pieces of burlap to the desired effect.
Trim a wreath or centerpiece or even an outdoor planter with a burlap bow for rustic holiday flair.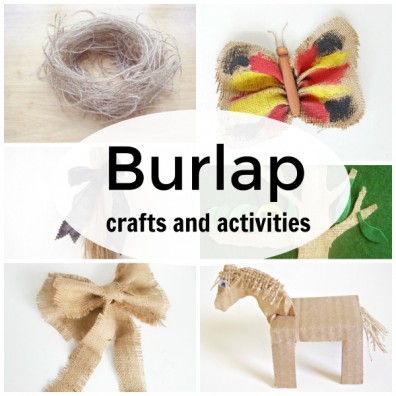 Visit our DIY Pinterest board for more fun and easy projects.