Preschool Nature Crafts and Activities with Twigs
This roundup is filled with interesting ways for kids to craft and learn with twigs and small branches. These hands-on activities provide amazing opportunities for early learners to observe and discover nature.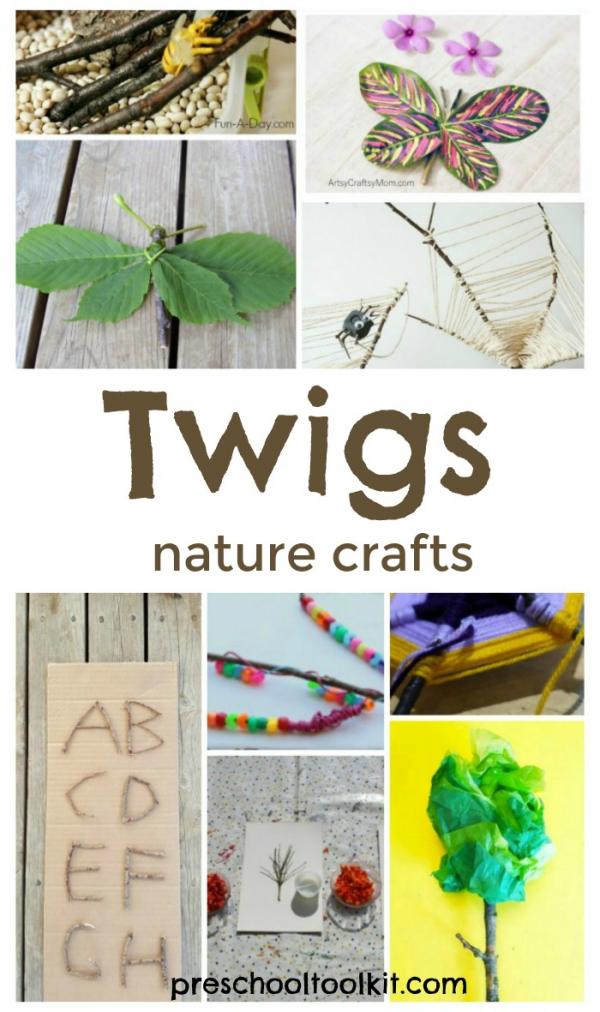 This post contains affiliate links. Privacy and Disclosure
Outdoor activities with kids can be done anytime, anywhere.......
No matter what the weather is!
Exploring in rain, sun, wind or snow means a unique opportunity every day, every season, with new experiences and new discoveries.
No matter what play space is available!
You don't need a well-equipped playground or groomed hiking trails. Outdoor walks can be enjoyed in many different ways. Look at the sky - can you see cloud shapes? Look at the ground - are you walking on sand or gravel? Look for habitats - are there trees where birds might build nests?
The good news is, nature activities can be provided indoors or outdoors. When you really are limited by weather, outdoor space, or other factors, simply take a bit of nature inside for kids to explore hands-on.
That's the beauty of this roundup - there's a mix of indoor and outdoor projects.
You can choose the one that fits for any given day (including the weather!), theme, or interest.
Let's get started!
Insects with twigs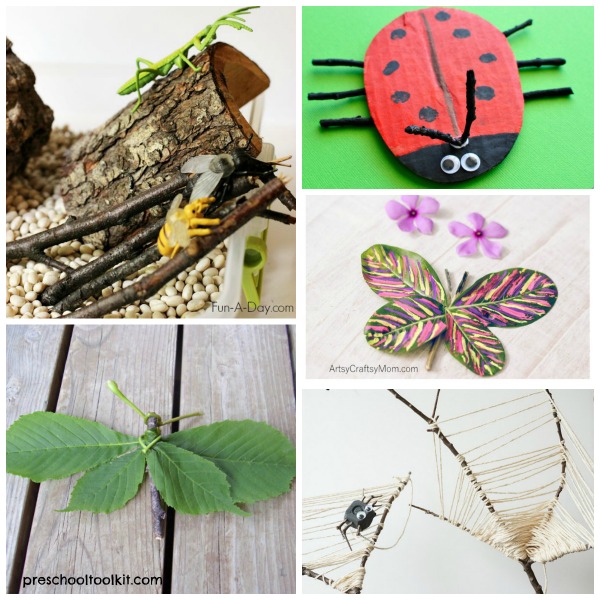 Small World Play / Fun A Day
Ladybug / iHeart Crafty Things
Butterfly / Artsy Craftsy Mom
Spider Web / Kitchen Counter Chronicle
Green Leaf Butterfly / Preschool Toolkit
Crafts with twigs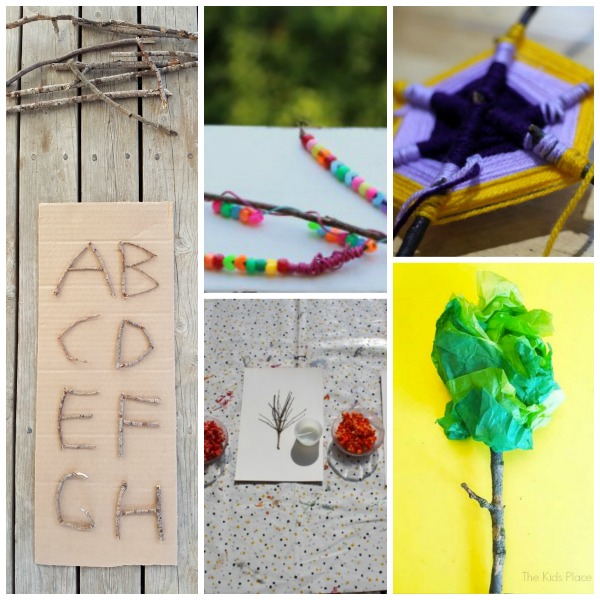 Alphabet / Preschool Toolkit
Wands / No Time For Flash Cards
Weaving / Nurture Store
Tissue Paper Tree / Housing a Forest
Popcorn Tree / Happy Hooligans
Building with twigs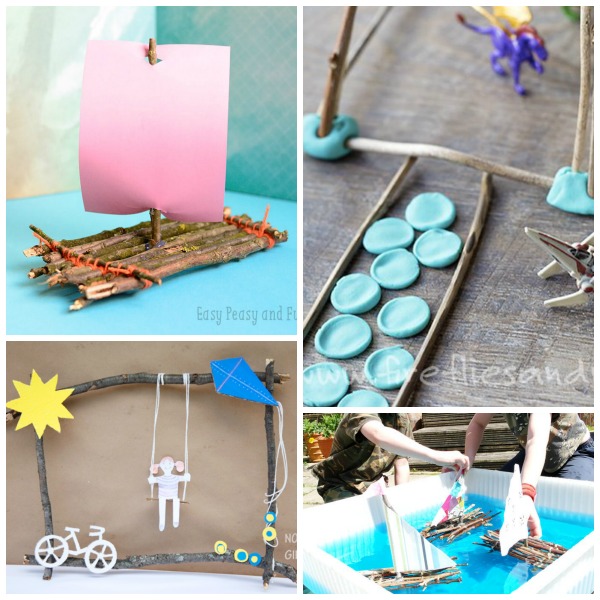 Boat / Easy Peasy and Fun
Building with Sticks and Play Dough / Fireflies and Mudpies
Raft / Kids Craft Room
Summer Swing / Non-Toy Gifts
Bird Nest with Burlap and Twigs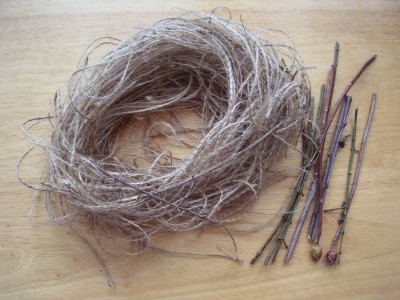 Visit Seasonal: Spring on Pinterest