Canadian Flag Activity for the Felt Board
Kids can learn about Canada and the Canadian flag with a simple felt board flag activity. Discover the country and celebrate Canada Day with this hands-on activity that supports fun and learning for kids in preschool and kindergarten.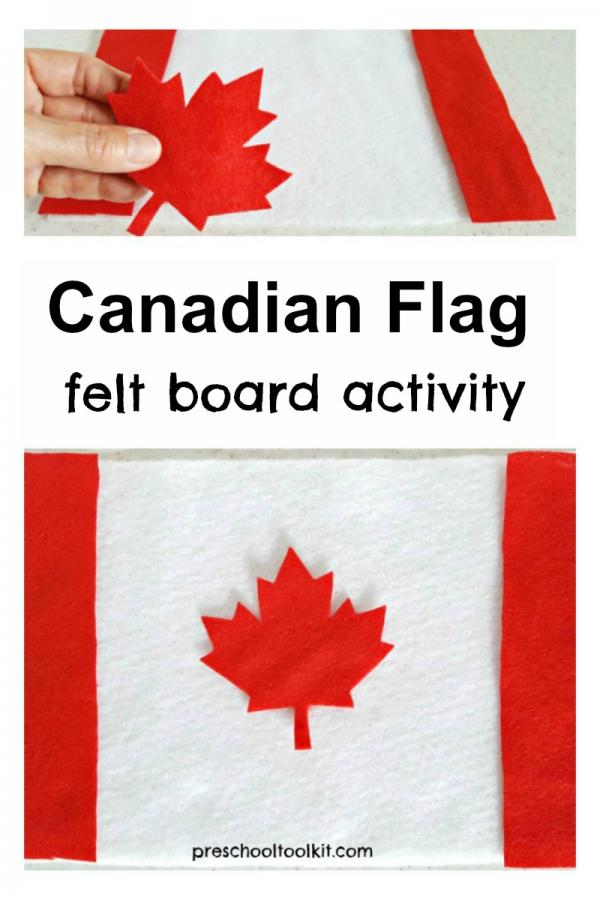 Privacy and Disclosure
for information on cookies and affiliates
Felt shapes on the felt board provide a fun way to introduce a flag activity to early learners. While this post is about the Canadian flag, you can easily adapt the activity to flags of other countries.
Felt board flag activity
Begin a study of Canada with books about the country and a bit of history of the flag.
Books about Canada
History of the flag
A flag is generally considered a symbol of a nation's unity. The Canadian flag went through several design changes over a period of 400 years
The red maple leaf was recommended as early as 1919 but it was not until 1964 under Prime Minister Lester B. Pearson that the flag became a reality, with the red and white design we see today. It was officially inaugurated on February 15, 1965.


Source: History of the Canadian Flag

The Canadian flag has only two colors, and includes a decorative leaf, so it's easy for kids to identify and create. You can make a flag for the felt board with four pieces of felt that kids can use over and over.
Supplies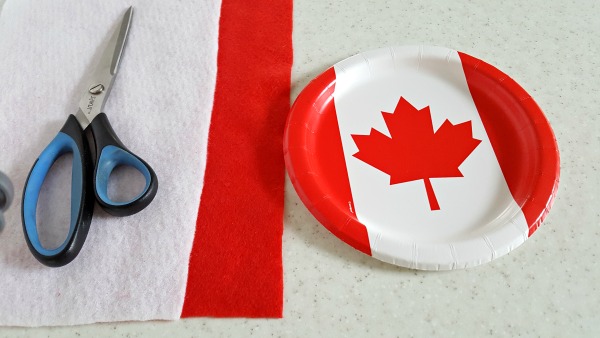 red felt
white felt
Canada theme paper plate or napkin
scissors
Instructions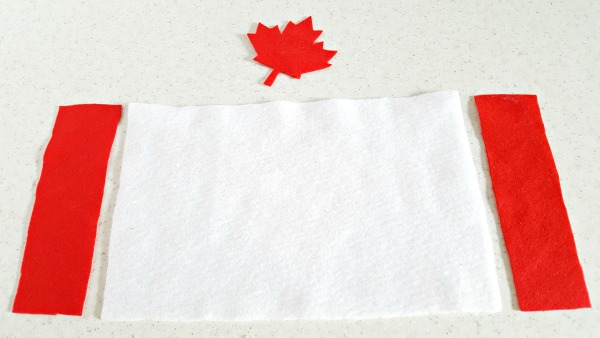 1. The base of the flag is a piece of white felt 9 x 12 inches (23 x 30 cm).
2. Cut two red rectangles measuring 2 x 9 inches (5 x 23 cm).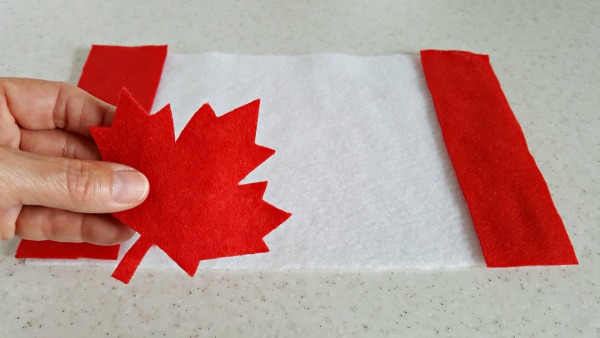 3. Cut the maple leaf from the paper plate to use as a template. Transfer the maple leaf design to felt.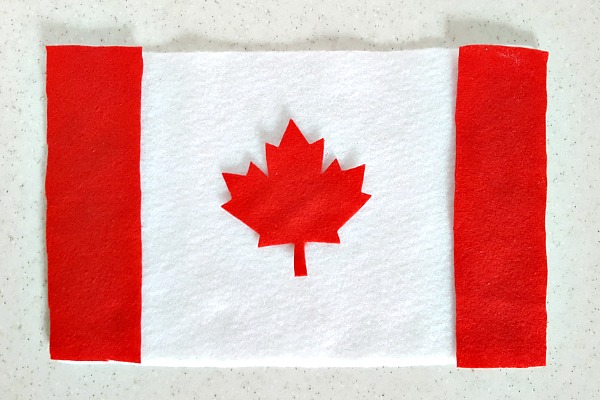 4. Arrange the pieces on the white base as shown to form the Canadian flag.
Introduce a Canadian flag activity to kids in the days leading up to Canada Day.
Leave the felt pieces on the felt board at home or in the classroom for kids to engage with, to support learning about the flag and its design.