How to Decorate for Canada Day with Easy Family Crafts
Decorate for Canada Day with easy crafts featuring the maple leaf, a national symbol. These crafts can easily be adapted for any country, any region or event. Complement your national or regional festivities with these simple homemade decorations everyone will love.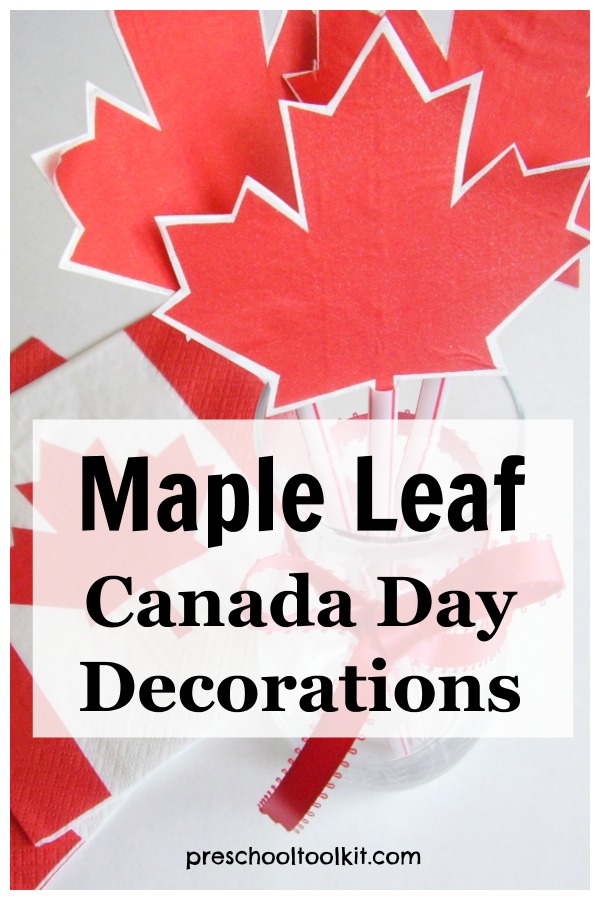 This post contains affiliate links. Privacy and Disclosure

Decorating the house or yard is often a big part of Canada Day celebrations. You might display a flag, wreath or banner outside, and use a festive tablecloth and napkins inside.
Along with special events and family gatherings, placing decorations around the house is a fun part of the celebrating. Save time and money you'd normally spend shopping by preparing homemade decorations.

These simple crafts are fun to make and will get the whole family excited for the upcoming event.
Related: 15+ Canada Day Family Activities
Canada Day decorations
National holidays are perfect opportunities for family celebrations. Part of the fun is creating homemade decorations to place in your home or classroom.
Note: This activity can be adapted to any country or region simply by drawing or cutting out a design representing the flag or any recognized symbol of your area.
The theme of these Canada Day crafts is the traditional maple leaf. Cut out a maple leaf found on a napkin or a paper plate to use as a template for these activities.
If you'd like a template, here's a printable option.
Large-and-small-maple-leaf-template.pdf
Supplies for maple leaf crafts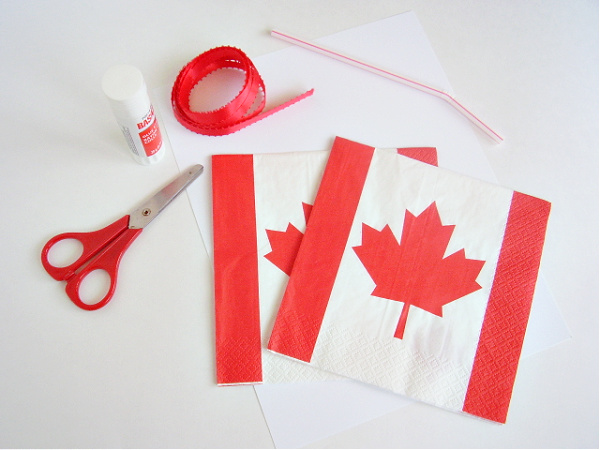 Instructions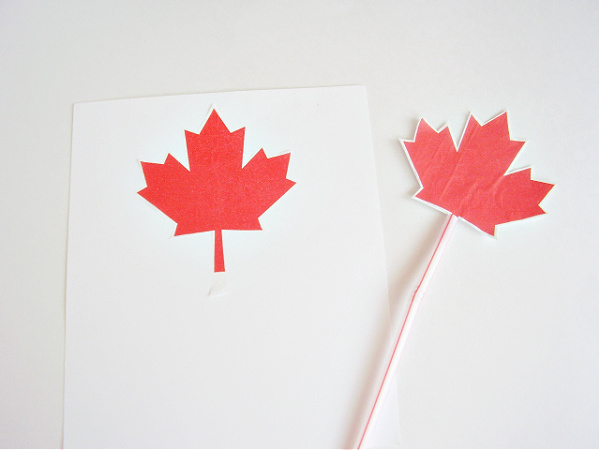 Maple leaf flower
1. Glue the maple leaf cutout to cardboard or cardstock.
2. Cut out the leaf with a narrow white border around it and a 'stem' at the bottom.
3. Push the stem into the straw or tape to a stick.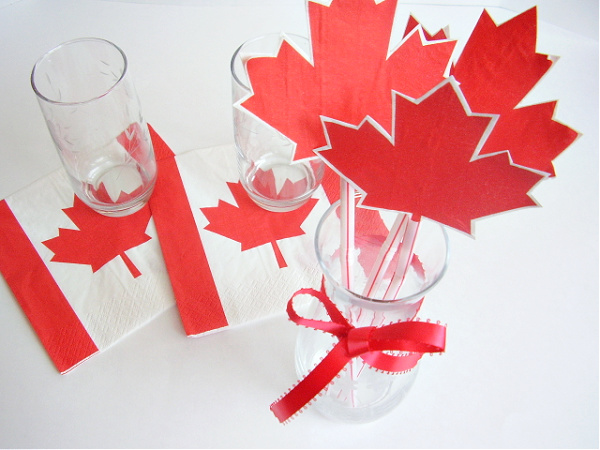 Display a small bouquet of flowers in a vase. Straws with a flexible joint at the top can be bent to adjust the position of the maple leaf flowers in the vase.
Maple leaf place marker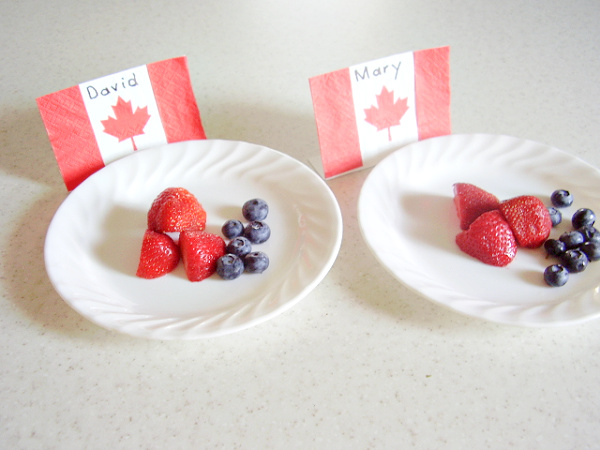 1. Cut out a 4 inch (10 cm) cardboard square.
2. Bend a tab back at one side, approximately 1 inch (2.5 cm). Alternately, cut out a 4 x 6 inch (10 x 15 cm) cardboard and fold it in the middle.
3. Cut out a maple leaf from a napkin. In this case, we used napkins with the maple leaf flag design.
4. Glue the maple leaf to the cardboard.

Name tag for family gatherings
1. Cut out a maple leaf from a napkin or other printed material.
2. Glue the leaf cutout to cardboard or cardstock.
3. Print the family member's name with marker or pen.
4. Cover the leaf with clear contact paper. Attacj
More ways to use maple leaf cutouts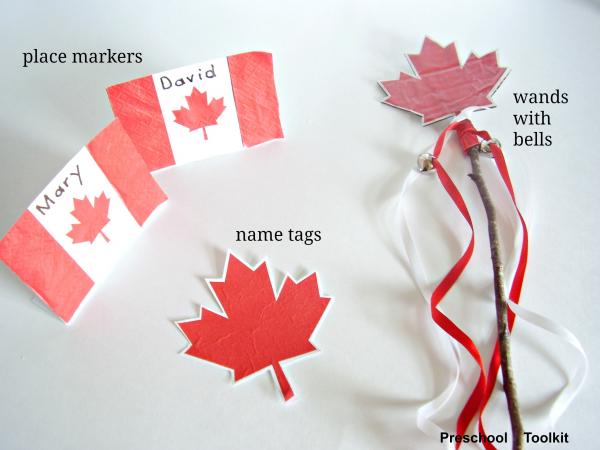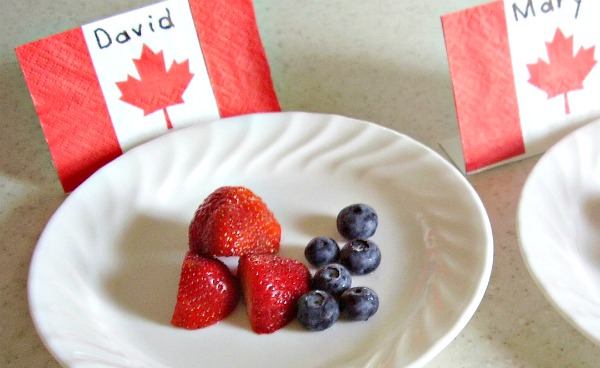 Happy Canada Day!