Holiday List of Children's Books with Christmas Magic
This holiday list of Christmas books features stories with special surprises your family will love! Enjoy reading these books with Christmas magic together during the holiday season.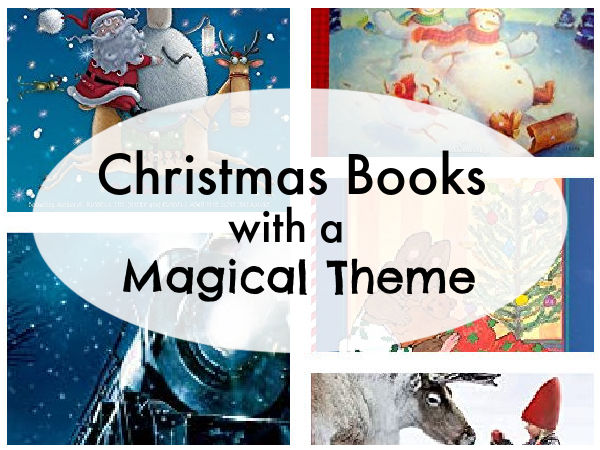 This post contains affiliate links. Privacy and Disclosure
The Christmas season is filled with glittering tree lights, festive baking, and special events. It's also a time to share stories and traditions both old and new.
Stories are an important part of the season. They are told in the memories you share around the dinner table, in songs both traditional and new, and in picture books written for kids and grownups to enjoy. Some are new to your family, while others have been passed on for generations.
To help make the season just a little more magical, we've compiled a selection of books with wonderful tales of mystery, adventure, and helping hands!
Christmas magic in kids books
A sense of magic surrounds the wonder and awe of the Christmas celebration. The magic is in the smiling faces, kind deeds, and hushed voices. The magic of Christmas can also be shared with family and friends through picture books.
Here are a few suggestions to get you started. I hope you find many more books with the wonder and magic of Christmas.
(affiliate links)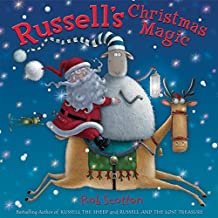 Join Russell the sheep as he quietly prepares for Christmas in Frogsbottom Field, only to have the calm disrupted with a "WHOOOSH"! Despite a broken sleigh and a flustered Santa, Russell helps restore the Christmas magic for the merriest Christmas ever!
Christmas day does not turn out the way Morris expected. But his sadness is soon whisked away with his discovery of a magical disappearing bag! The popular character of an animated kids TV series brings some fun and magic to the Christmas season.
Snow What Fun! When Snowmen Come to Life on Christmas Eve
Snow What Fun! tells the story of snowmen that come to life on Christmas Eve to help Santa on his journey. "Twas the night before Christmas....." is how the story begins and it's also the start of a Christmas adventure with a group of jolly snowmen.
Polar Express 30th anniversary edition
This Christmas classic is the story of a young boy's visit to the North Pole, and the friends he makes along the way. The beautiful illustrations bring his magical journey to life as the train rumbles along through the winter snow.
The Christmas Wish (Wish Series)
This delightful book follows the adventures of a little girl as she travels to visit Santa. Her kindness and generosity to others is evident as she prepares for her journey and her quest to become one of Santa's elves.
These adorable bear cubs enjoy the magic of Christmas through a bright star in the sky. This twinkling star adds wonder and awe to the holiday season.
This collection of poems is the perfect addition to your holiday reading list. How do rabbits celebrate Christmas? Enjoy lots of winter fun in this book of poems for kids that grownups are sure to love as well.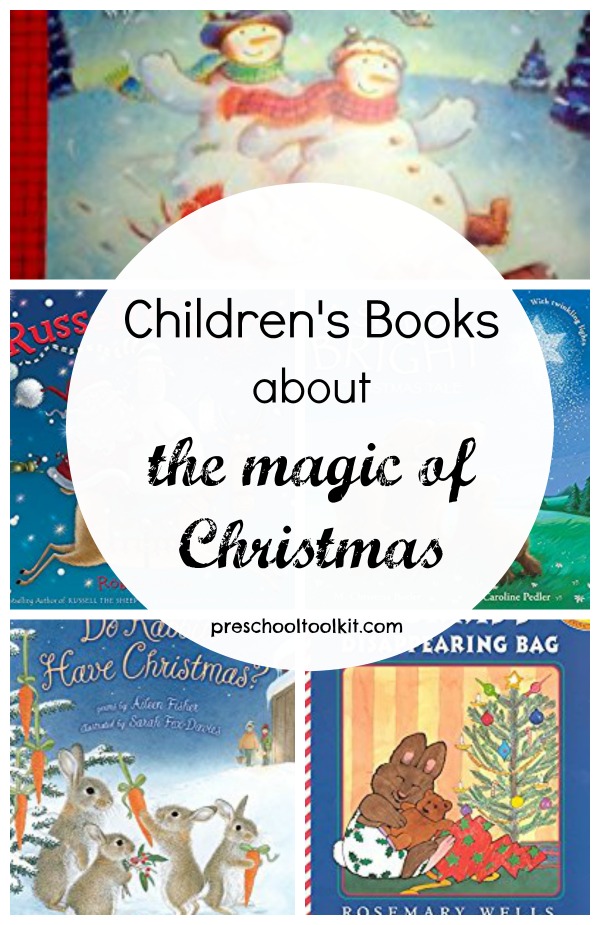 Visit our Story Time board on Pinterest for more seasonal and holiday books!
STEAM series of books will make your season merry and bright!