Fireworks Preschool Craft with Confetti and Glue
Kids can make their own version of sparkly fireworks with some colorful confetti and a bit of glue. Celebrate a festive occasion with this easy, open-ended craft.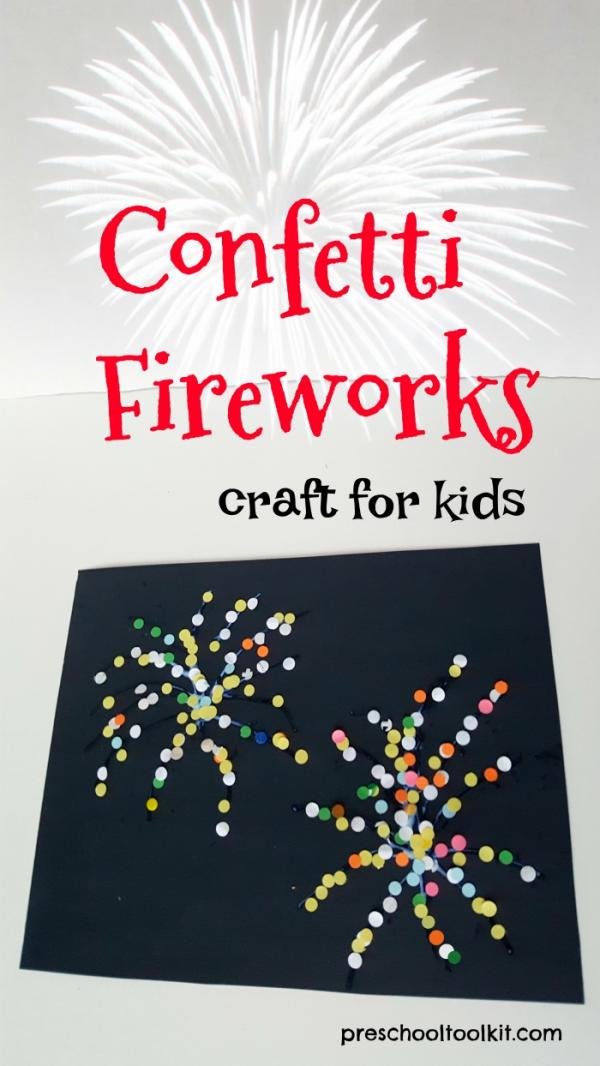 This post contains affiliate links. Privacy and Disclosure
This fun activity was inspired by the image of fireworks bring tossed in the air like confetti! Kids will love making these amazing pictures on New Year's Eve, or for any festive celebration.
Only a few supplies are needed to set up this activity.
Supplies for confetti fireworks
construction paper
confetti
glue
We made our own confetti by hole punching scraps of paper. The more confetti you have the better, so be prepared to do lots of hole punching!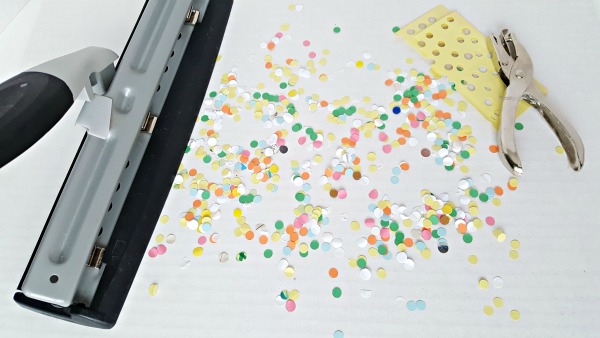 The 3-hole punch is easy to use and does most of the work for you, but a hand-held single hole punch is great for working those hand and finger muscles! Try a combination of both to make lots of confetti.


Instructions for confetti fireworks
1. Spread glue in lines on the construction paper to resemble fireworks.
You can draw lines for younger kids to follow, but there doesn't have to be a set pattern for the resulting picture of fireworks. Kids can be creative with where the lines are made.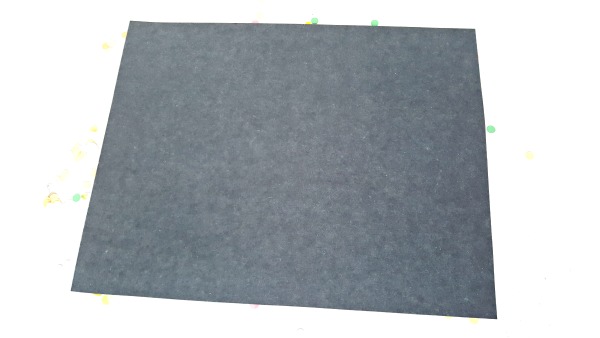 2. Lay the glued side of the construction paper face down on confetti and rub gently over the paper with your hand.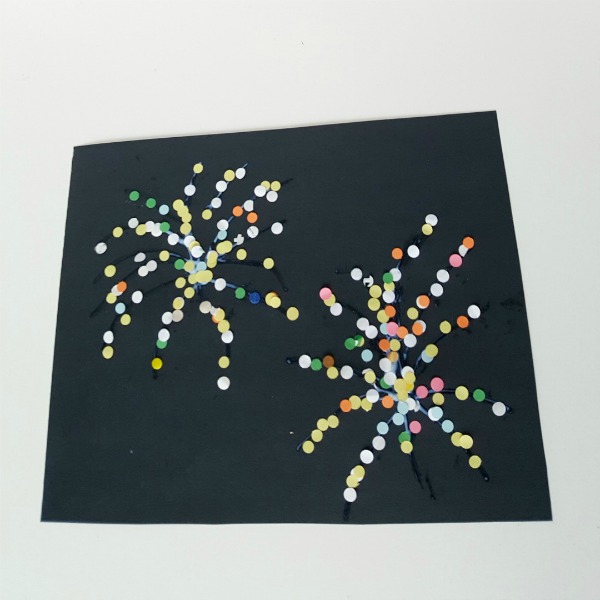 3. Remove paper and discover fireworks! You can add bits of confetti with finger tips to fill in places where you want more color.
This fun activity engages creative and fine motor skills, and the resulting picture will make a beautiful decoration for your celebration.
Follow our New Year's Eve with Kids board on Pinterest for more fun ideas!
More fireworks activities from kid-friendly bloggers!
Salt fireworks craft / Crafty Morning
Cupcake liner fireworks craft / The Kindergarten Connection
Sparkler fireworks craft / Kids Craft Room
Paper tube fireworks craft / Arty Crafty Kids
Sensory bottle fireworks craft / B-Inspired Mama
Mixed media fireworks craft / iHeart Crafty Things
Fireworks ring craft / Fantastic Fun and Learning
Shaving cream fireworks / I Can Teach My Child