Easter Egg Preschool Craft Using Foam Trays
Kids can have fun with this Easter egg craft using foam trays and pretty craft tape. These beautiful eggs will be perfect for decorations at home or in the classroom to celebrate the season!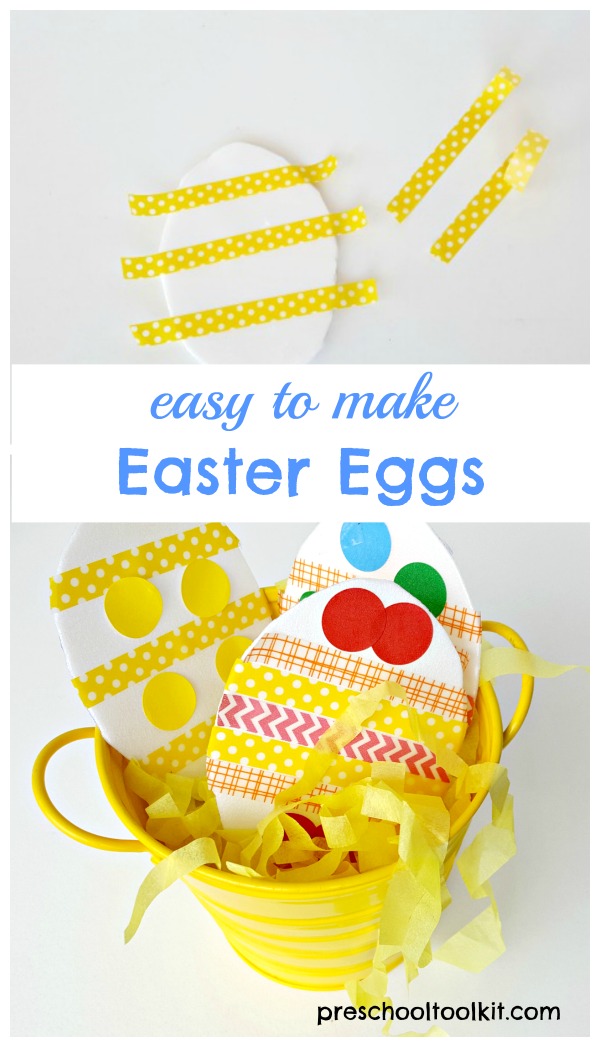 This post contains affiliate links. Privacy and Disclosure
It's spring! Time to embellish crafts with cheerful trimmings in all the pastel colors - pink, yellow, light green and mauve. The Easter holiday adds special themed activities to crafting with kids.
This is a fun Easter craft that gives kids lots of freedom to create.
Easter eggs made with recycled foam trays
With colorful craft materials, along with some recycled foam trays, there's no limit to the options for decorating eggs in this fun art activity.
Supplies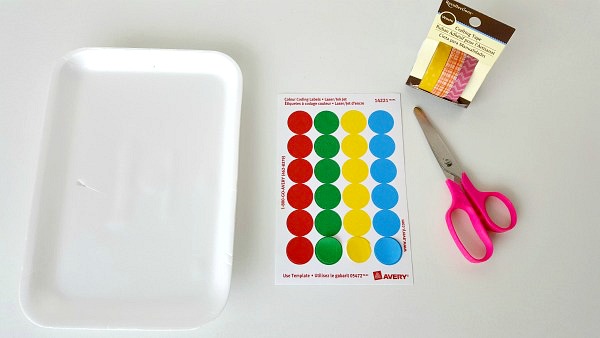 We use foam trays recycled from packaged baked goods rather than meat products to ensure safety of handling. Any trays are thoroughly washed before using in kids activities.


Instructions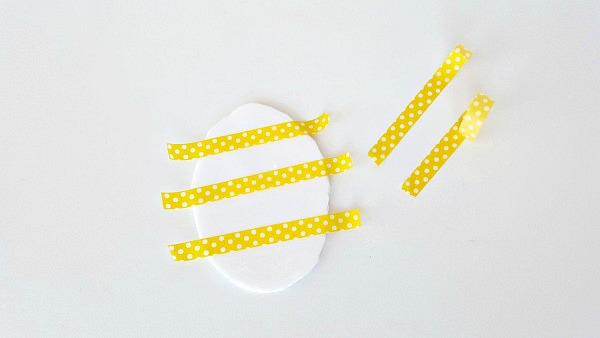 1. Draw and cut out an oval egg shape from the foam tray.
Kids can draw and cut out their own shapes, although they might need help cutting the foam tray.
2. Cut lengths of craft tape to fit the egg. Trim the excess or wrap it around to the back of the egg shape.
Wiki tape actually tears easily without using scissor.
Place a few strips of tape on the table for children who find it difficult to cut or tear the tape.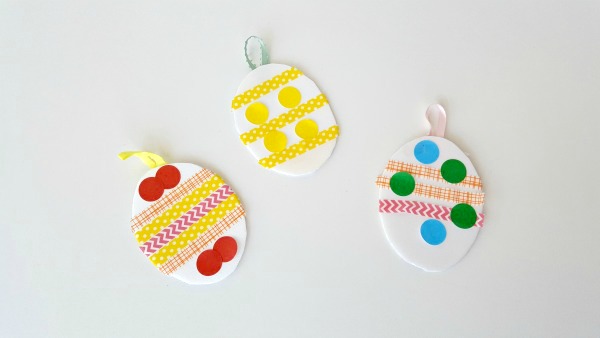 3. Decorate the eggs with patterned tape and colorful self-adhesive dots.
Talk about the patterns kids make with the tape and dots.
Be as creative as you like! Add stars, gems or any other embellishments you might have on hand.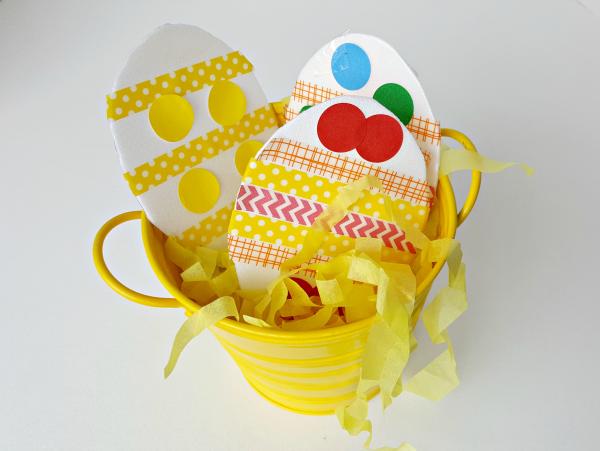 4. Place the foam Easter eggs in a basket ............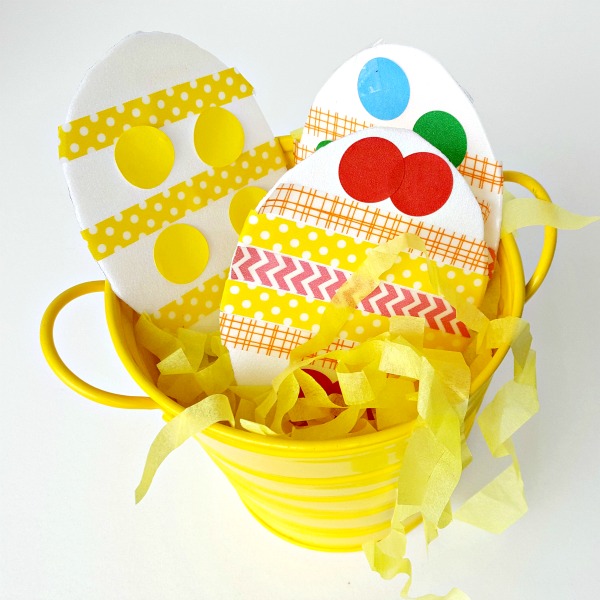 ...........or add a ribbon hanger to each egg and hang on an Easter 'tree'.
Related: Feelings tree preschool activity

To make the tree, insert a twig or small branch into a basket or pail. We put a piece of modeling clay on the bottom of our 'tree' to hold it firmly in the small tin pail. Fill the basket or pail with Easter grass or shredded tissue paper.
Enjoy your completed foam egg craft as an Easter decoration!
More Easter egg crafts:
Marble Easter Egg Craft from School Time Snippets
Toddler Easter Egg Craft from Handmade Kids Art
Tin Foil Easter Egg Craft from Happy Hooligans
Easter Egg Collage from A Mom With a Lesson Plan
Egg Carton Easter Eggs from Preschool Toolkit