Mini Easter Basket Craft for Kids
Mini Easter baskets are fun to make for Easter decorations. These little baskets will look pretty on display at home or in the classroom.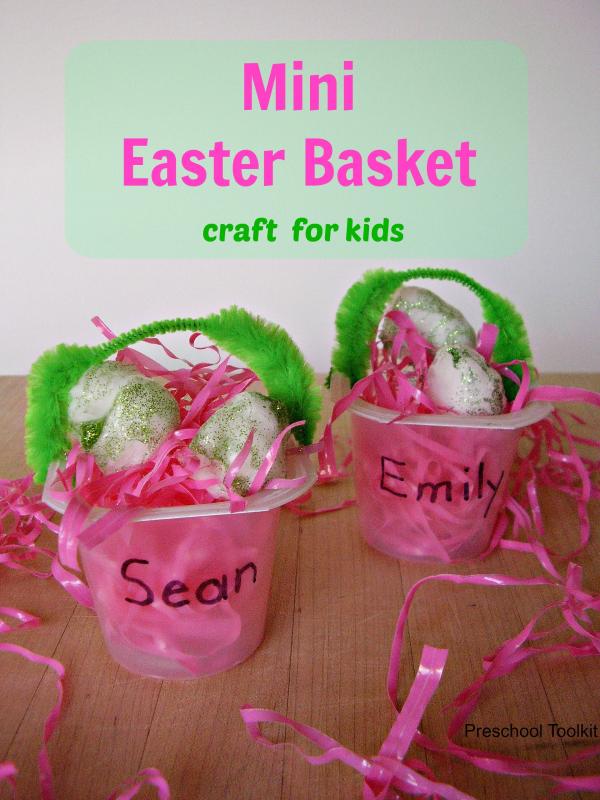 This post contains affiliate links. Privacy and Disclosure
Spring is the season for pastel colors, bunnies and baby chicks, and of course Easter.
And it's a wonderful time of year for crafts and activities.
Celebrate the season with the kids by making these adorable little Easter baskets.
You can introduce the activity to kids of different ages, with just one or two kids at home, or a small group of kids in a classroom setting.
Mini Easter basket craft
It's easy to make these mini Easter baskets with recyclables and a few basic craft supplies.
Kids can personalize their baskets to use as place markers, or to display in the classroom.
Fill the baskets with pretend "eggs" dipped in glitter to make a pretty decoration for your home or classroom.
Materials
small yogurt or pudding containers
cotton balls
chenille stems
Instructions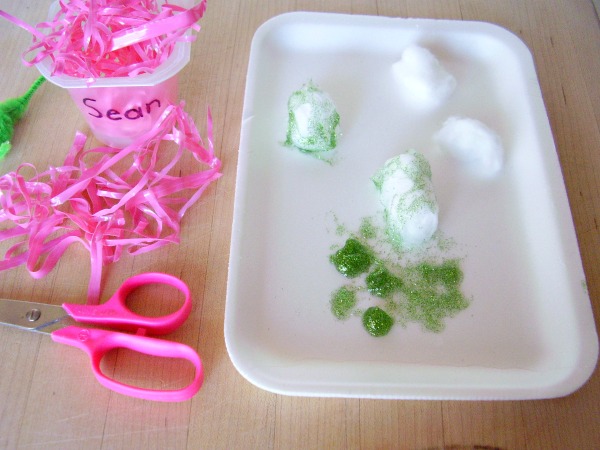 Make the basket
Trim Easter grass into small pieces that can easily be stuffed into the yogurt container.
It's ok for the grass to spill over the sides as this is a decorative touch.
Hole punch the top of the container on two sides; insert a chenille stem for a handle.
Add your child's name to the basket with a permanent marker. Decorate with stickers if preferred.
Make the eggs
Dip cotton balls in glitter glue. Allow to dry.
Place eggs on top of the Easter grass in the basket.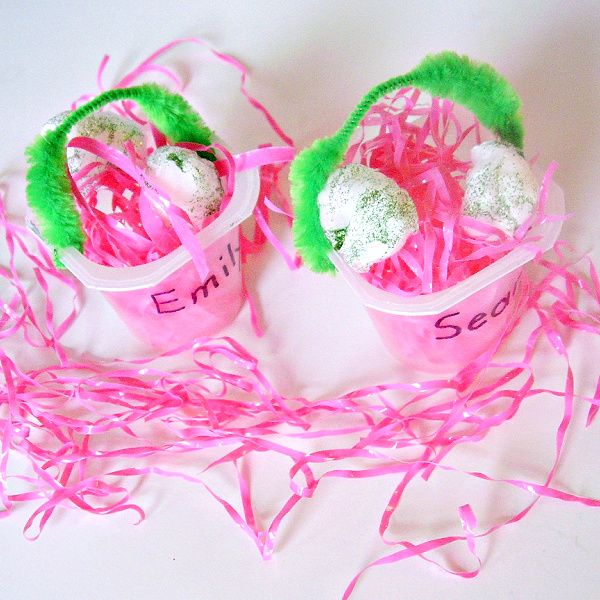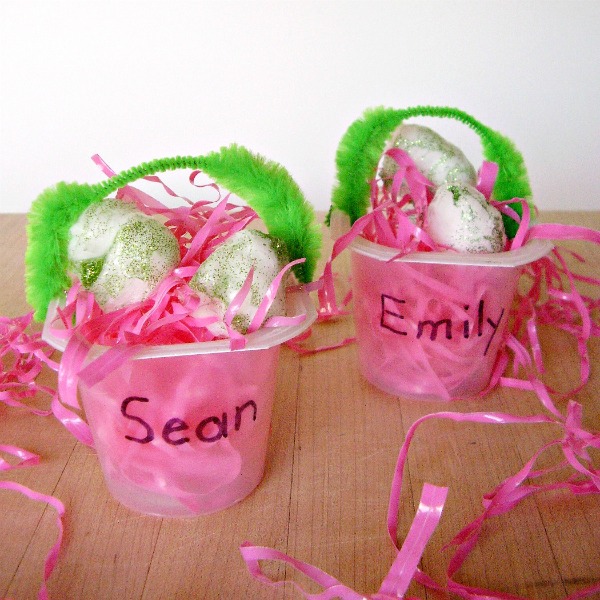 This activity provides fine motor and creative fun for kids. The crinkly Easter grass and soft cotton balls provide unique sensory experiences.
Mini Easter baskets will be perfect as Easter decorations or as place markers on the table for Easter dinner.
You can add some chocolate eggs to the basket for an Easter treat!
(affiliate)