Recycled Egg Cartons Easter Craft
Egg carton Easter eggs are fun and easy for kids to make. This recycled craft combines art and technology in a fun hands-on activity. Fill an Easter basket with colorful 'eggs' to decorate the home or classroom!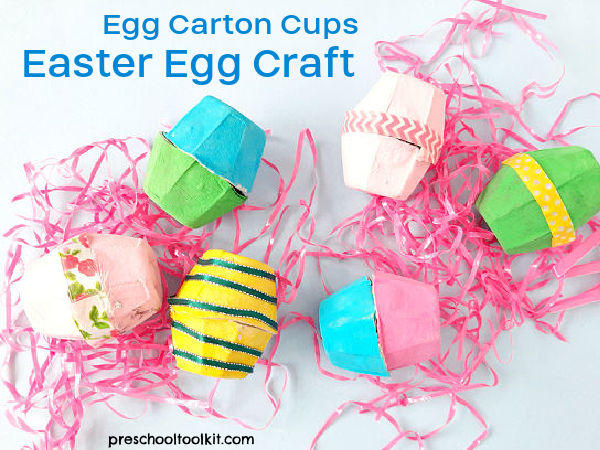 This post contains affiliate links. See our full disclosure.
This simple painting activity brightens your arts and crafts projects with spring colors.
The activity is perfect for kids of all ages. Everyone can paint two egg cups - or more! - then fit two sides together to make a unique Easter egg.
The finished eggs can be displayed in a store bought or homemade Easter basket.
Egg carton Easter egg craft
With this colorful painting activity kids engage fine motor as well as creative skills.
Paint the egg cups with beautiful pastel colors, match two halves together to make a whole egg, then decorate with ribbon, confetti, or washi tape.
Instructions for egg carton eggs
1. Cut out the egg cups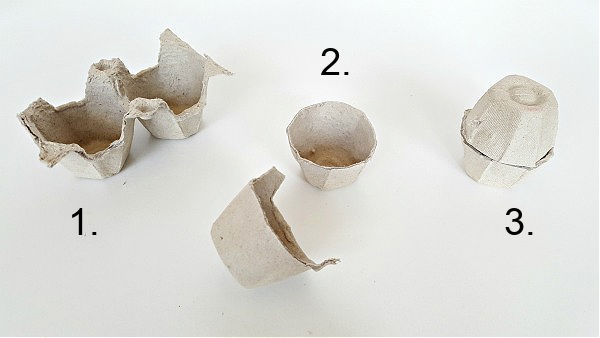 Each egg is made with two cups. You can prepare the cups ahead of time for younger kids.
1. Trim the first cup around the top with scissors to remove the rough edge.

2. Trim the second cup evenly with the exception of two tabs, one on each side of the top edge, as shown in the photos.
3. When the two halves are combined they form an egg shape. The tabs help to grip and hold the halves together.
2. Make the eggs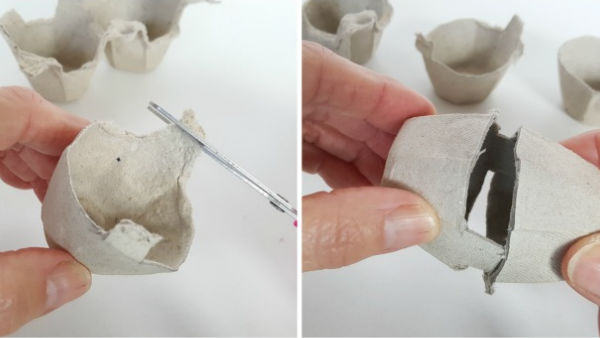 Insert the tabs of one cup into a cup without tabs as shown.
Press the two cups together securely to form an egg. Twist the cups gently until just the right fit is achieved.
If you don't plan to open the egg you can add glue to the tabs to secure in place.
3. Paint and decorate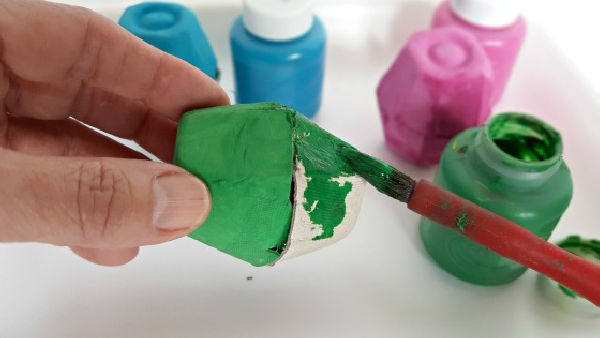 Paint the egg cups in bright or pastel colors.
The cups can be painted before or after making the eggs.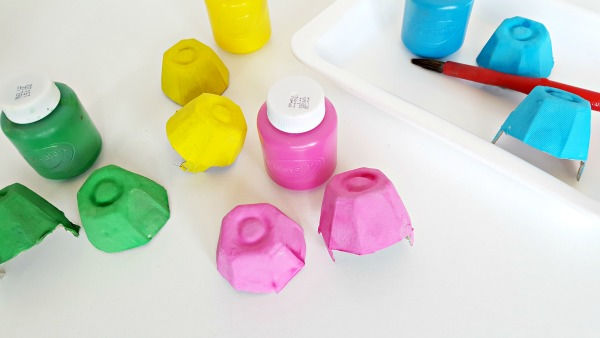 Get creative with building the eggs. Match two cups of the same color, or put two different colors together in one egg!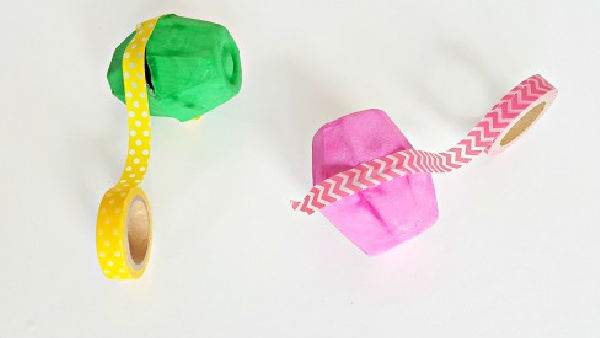 Narrow gaps can be covered with washi tape or ribbon.
Decorate the eggs. Here are a couple suggestions to get you started.
Cover an egg with glue. Sprinkle paper confetti or glitter over the glue.


Add stickers or gems to the eggs.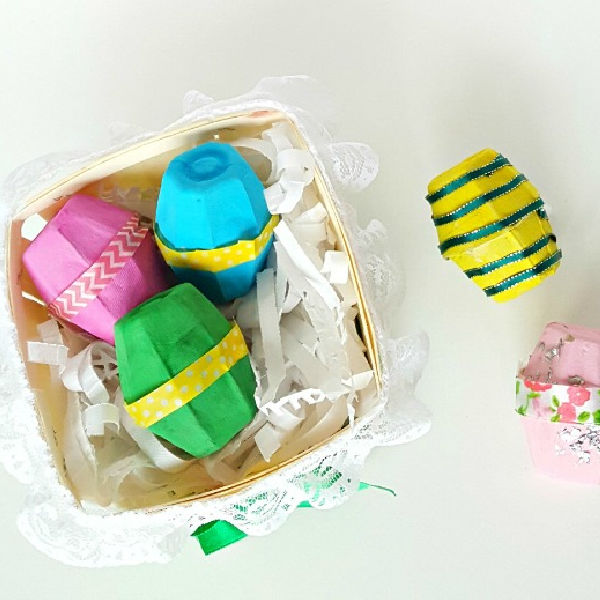 Kids will love making Easter eggs to fill Easter baskets to decorate the home or classroom.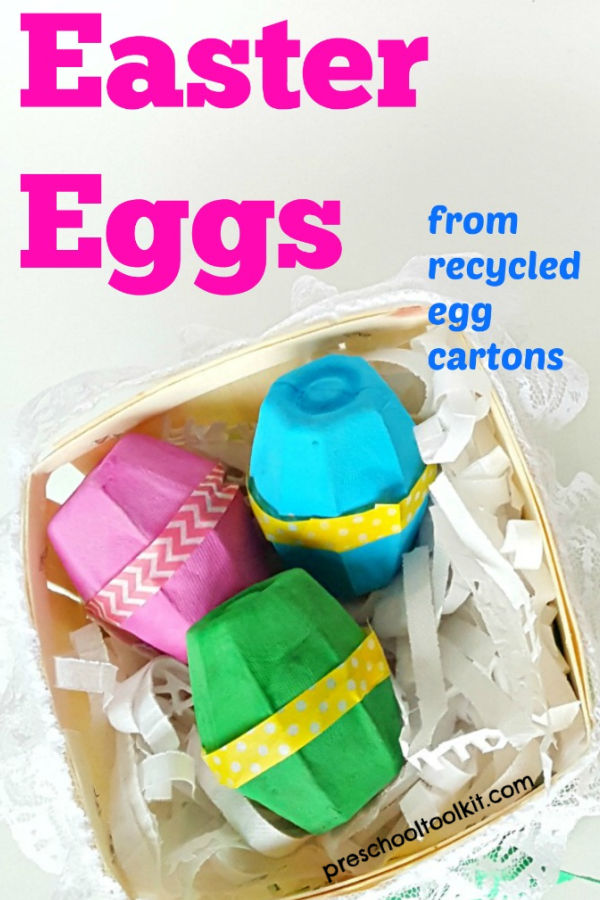 More Easter egg crafts from kid-friendly bloggers
Plastic Easter Egg Crafts from Crafty Morning
Easter Egg Doily Craft from A Little Pinch of Perfect
Rolled Easter Egg Painting from Tinker Lab
Tissue Paper Easter Egg Craft from School Time Snippets