Tissue Paper Ornament Preschool Craft
A tissue paper Christmas ornament is a fun creative art activity for kids. Color tissue paper with markers and glitter glue to make pretty decorations for the Christmas tree. Enjoy homemade decorations with this fun and simple holiday craft.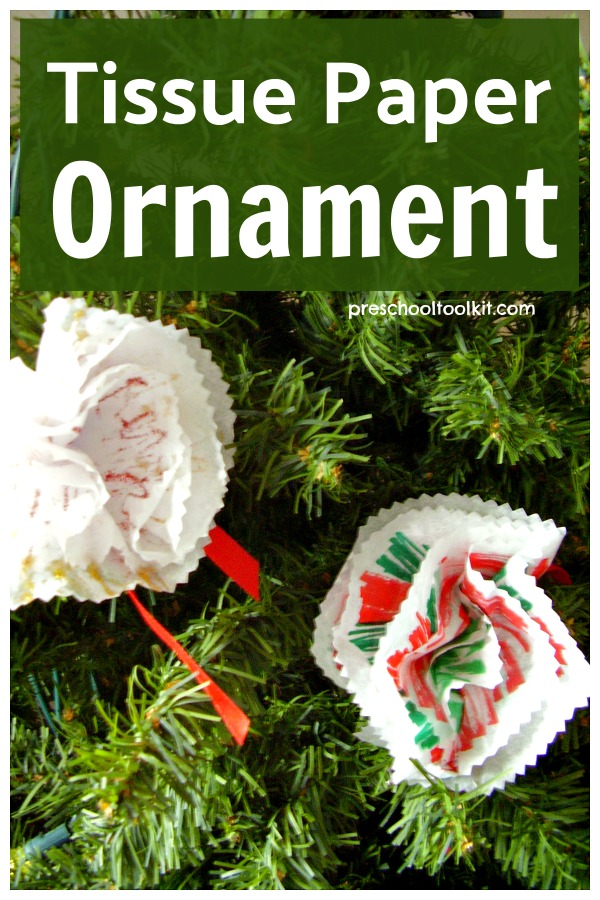 This post contains affiliate links. Privacy and Disclosure
There are lots of interesting Christmas crafts for kids, so it can be difficult to choose which one to do as a family activity. If you're looking for something simple, that uses everyday craft supplies and promotes creativity, then this is the craft for you!
Tissue paper ornaments are fun to make, and look pretty on the Christmas tree.
Tissue paper ornament
These ornaments are easy to make with leftover tissue and ribbon. It's a great way to use that discarded tissue that's a bit wrinkled and would otherwise go to the garbage or compost bin.
Along with the benefits of recycling, this activity supports fine motor and math skills, making it a fun hands-on learning opportunity.
Kids can choose the colors of paper, ribbon, and markers to make the ornaments, giving them lots of creative freedom. Search your gift wrap supplies for narrow ribbon and recycled tissue paper and you are ready to make this Christmas ornament!
Supplies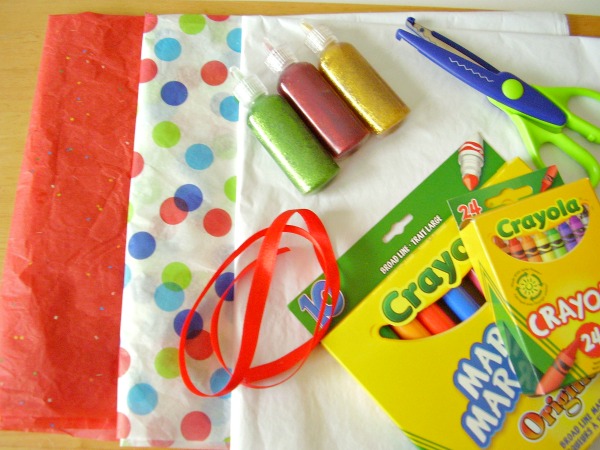 markers and crayons
glitter glue
tissue paper
Pinking shears or crimping scissors aren't required but they make a nice edge. You can buy kids' edging scissors online if you don't have them in your toolkit.
Decorative edge scissor set (affiliate link)

Instructions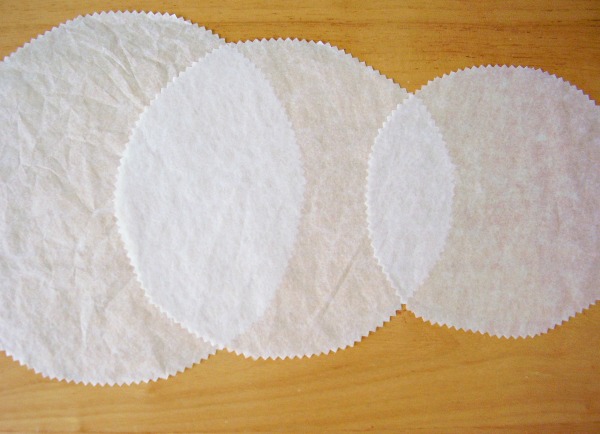 Cut three circles from the tissue paper in three different sizes. I can see a snowman craft here!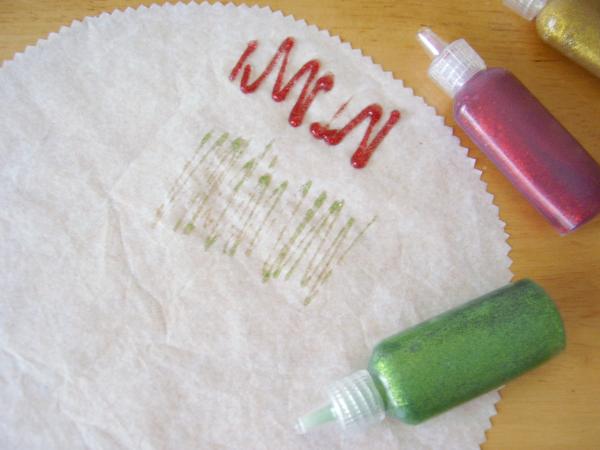 OPTION 1
Decorate plain tissue with glitter glue. Kids can make designs or even print their names.
OPTION 2
Decorate plain tissue with crayons or markers. Markers make a darker impression on the tissue. You could also combine glitter glue with markers or crayons on the tissue.
Place a table cover under the tissue when drawing with markers as the colors leak through the thin tissue paper.
Did you know you can iron wrinkled tissue to make it smooth?
Instructions to make the Christmas ornament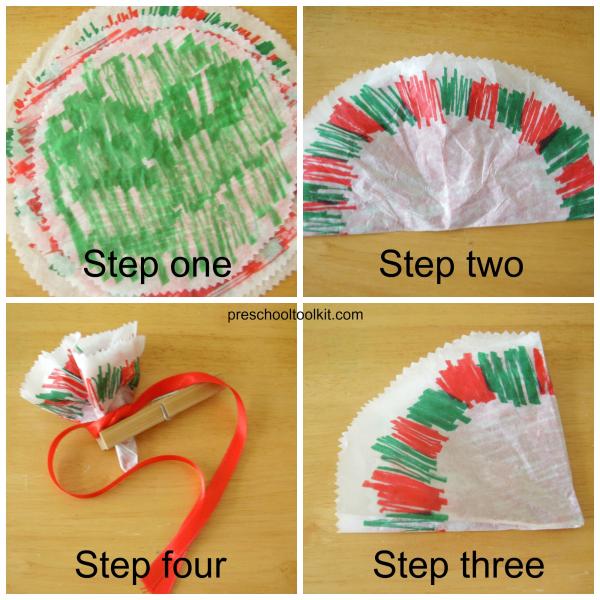 Step 1
Stack the four circles on top of each other, from largest to smallest.
Step 2
Fold the stack in half from bottom to top, to form a half moon shape.
Step 3
Fold in half again from right to left.
Step 4
Pinch the bottom of the triangle and secure with a clothespin. Tie a ribbon around the decoration to secure the shape. The ribbon also serves as a hanger to display the ornament.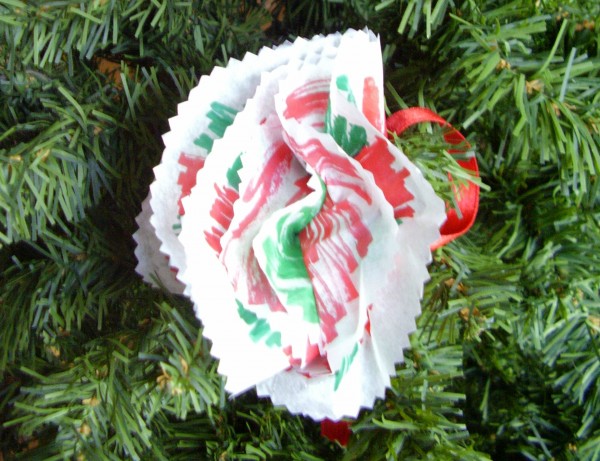 Remove the clothespin and fluff the decoration gently. This beautiful ornament is ready for the Christmas tree.