Snowball Ornament Sensory Craft for Preschoolers
This snowball ornament is an easy Christmas decoration for preschoolers to make. The cotton balls provide a fun sensory and fine motor activity. Kids will love hanging this soft fluffy ornament on the Christmas tree.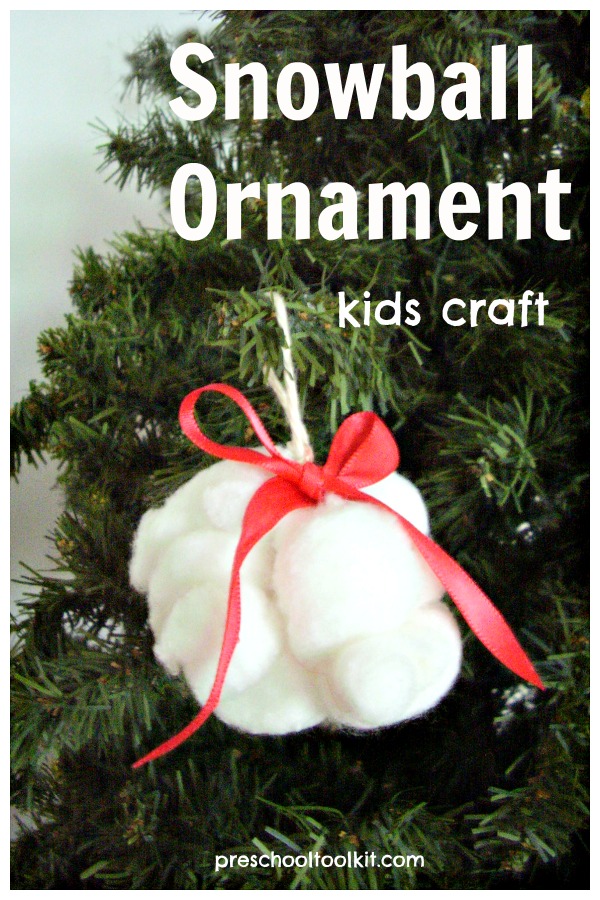 This post contains affiliate links. Privacy and Disclosure
This simple snowball activity is simply fun! Toddlers and preschoolers will love how these snowballs feel - soft and squishy - and how pretty they look on the Christmas tree.
The soft materials and threading tools used in this activity support sensory and fine motor experiences for young learners.


Snowball ornament craft
We've made a Christmas angel and a Christmas ornament with foam balls so we thought it would be fun to make a decoration with cotton balls.
A snowball ornament is easy for kids to make with cotton balls and a plastic sewing needle.
This activity is simple to set up for one or two kids at a time, or for a small group in a play date or kindergarten classroom.
Supplies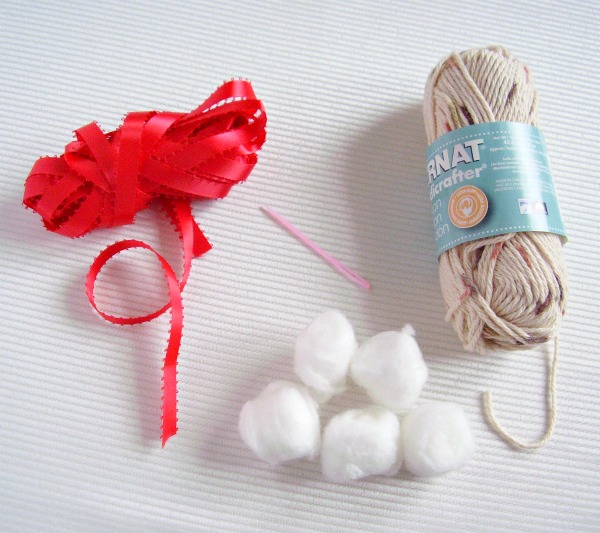 cotton balls
yarn
narrow ribbon
plastic sewing needle or beading needle
Instructions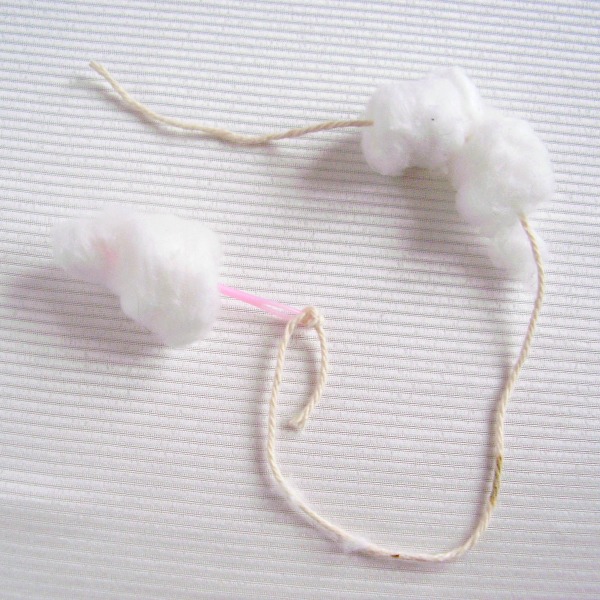 Thread cotton balls onto a length of yarn. Don't worry if the needle doesn't push through neatly - the fluffier the better when making a snowball ornament.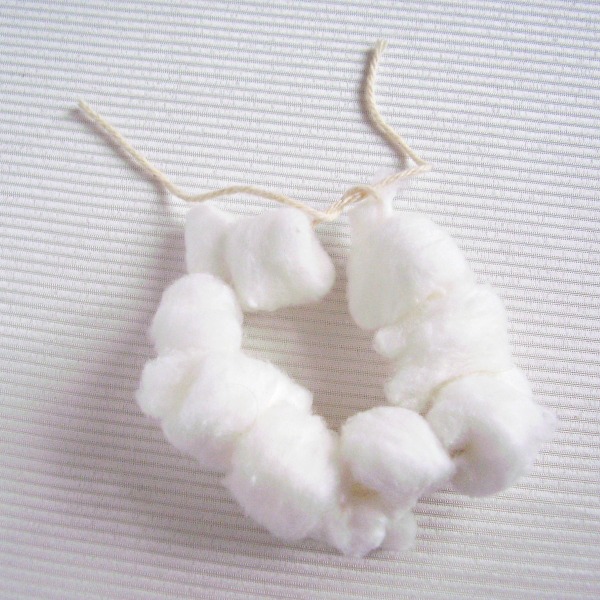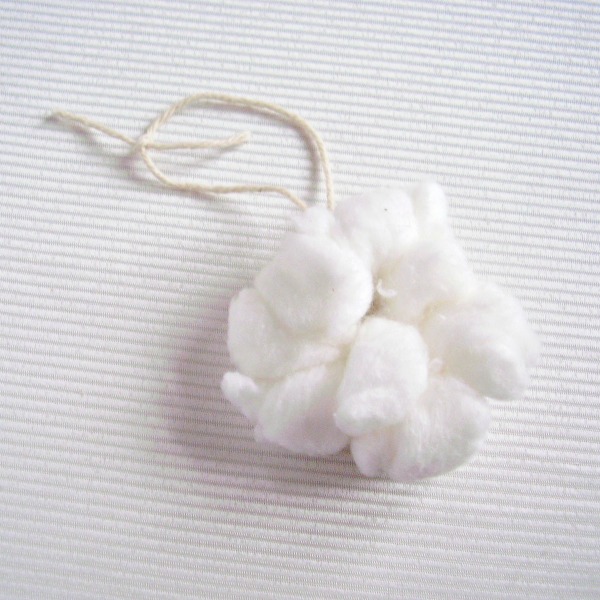 Draw the cotton balls together snugly into a circle. Tie the ends of the lacing yarn to make a hanger.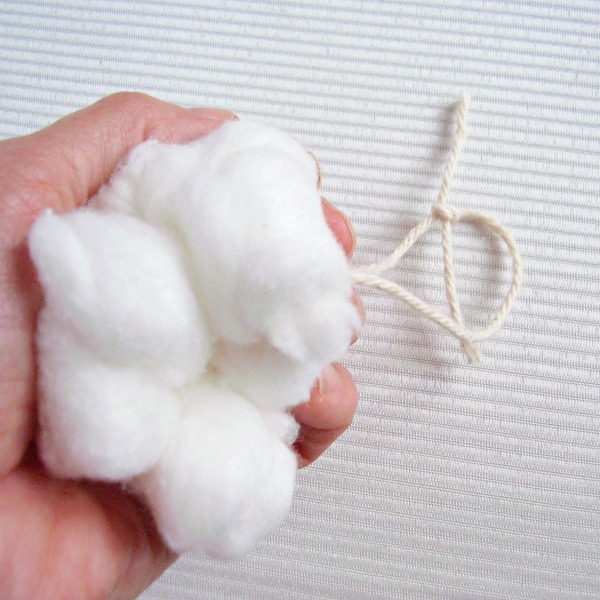 Now comes the fun part! Squish the cotton balls in your palm to shape the snowball just the way you want it.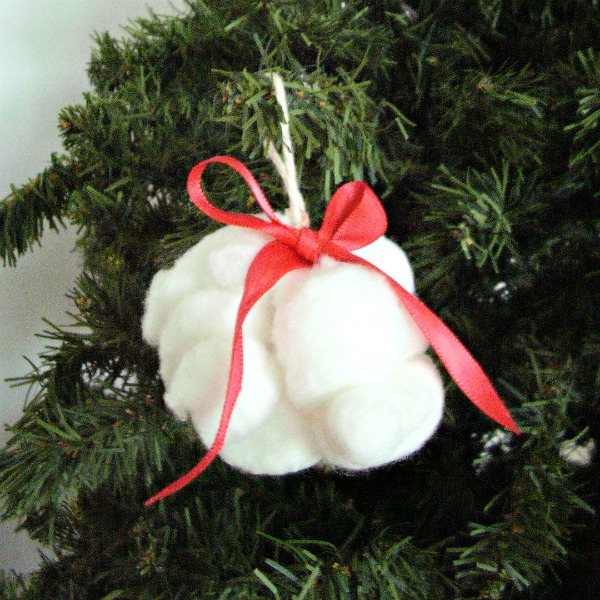 Add a decorative bow with narrow ribbon.
Decorate the Christmas tree with this soft and fluffy snowball ornament.
This activity combines fine motor and sensory play for preschoolers as they lace up cotton balls, tie ribbons, and squish a snowball ornament in their hands!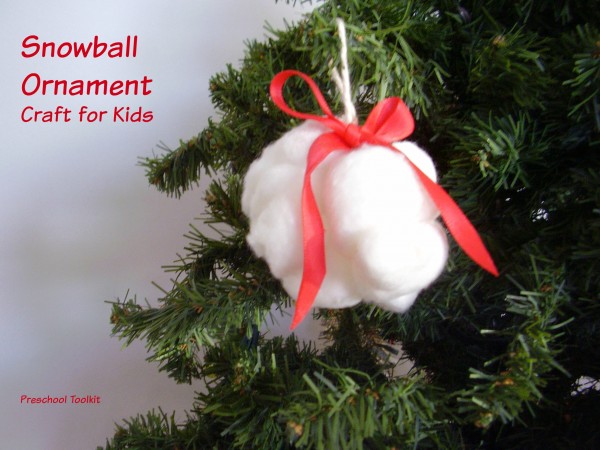 Find this craft along with resources from other family bloggers at The Resourceful Mama Kid Craft Challenge.