Easy Marble Maze with Modeling Clay
You and the kids will love this simple marble maze. It's fun to make with modelling clay, and can be used over and over in everyday play.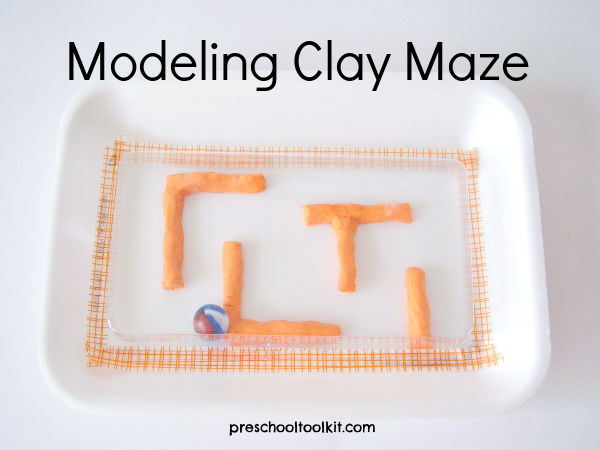 This post contains affiliate links. Privacy and Disclosure
Say modeling clay. When you just need something to squeeze.
Modeling clay is also an engaging learning tool for preschool and kindergarten: it's perfect for quiet times; it is durable and can be played with over and over; its an easy pack-and-go option when traveling wit kids.
Modelling clay is especially suitable for a maze activity because it's firmer than regular play dough, so it holds its shape well.
The texture and variety of colors of this material provide fun sensory play for early learners. And it's not just for squeezing - it can be molded and rolled and stacked in many different ways.
Modeling clay marble maze
This marble maze is fun for kids to make with modeling clay or play dough. Use whatever you have on hand, store bought or homemade.
Related: Homemade playdough for kids activities.
The maze is build on a recycled foam tray, just the right size for kids to hold in two hands. The tray can be tipped up and down and back and forth, rolling the marble from side to side through the maze.
The small maze is a perfect size for kids to take along when traveling in the car, and easy to store on a shelf or in a drawer.
Supplies for the modeling clay maze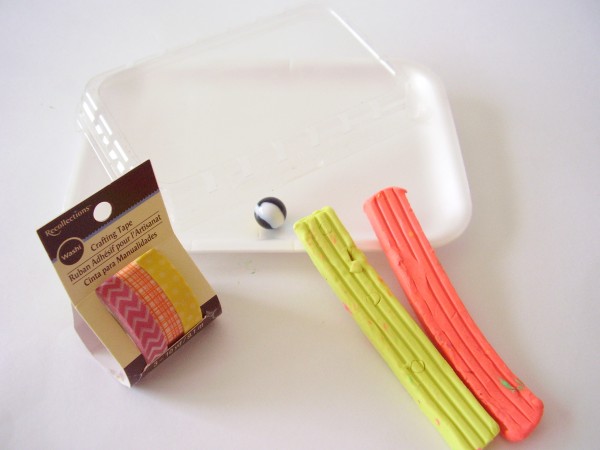 You'll need a clean foam tray with a plastic cover, the type of container in which cookies or other baked goods are often packaged. The cover should be deep enough to allow a marble to roll freely underneath.
You'll also need:
Instructions for the modeling clay maze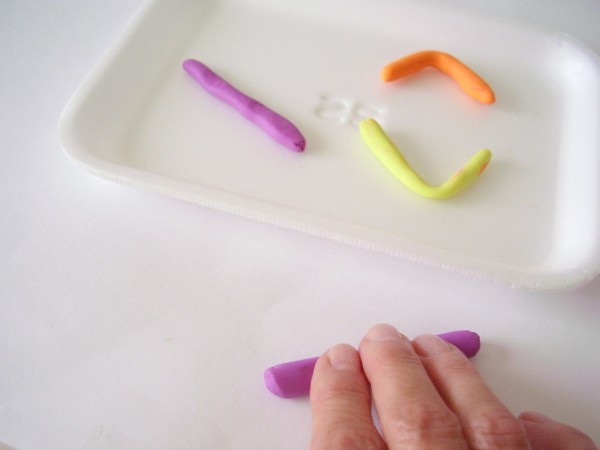 1. Make narrow strips by rolling modelling clay on a table top.

2. Arrange the pieces on the foam tray to make a pathway for the marble.

3. Press firmly to adhere the clay strips to the tray.
The ridges should be high enough so that the marble rolls around them, not over them (but kids don't seem to mind either way!).
Younger children may need assistance spacing the pieces so the marble rolls around them.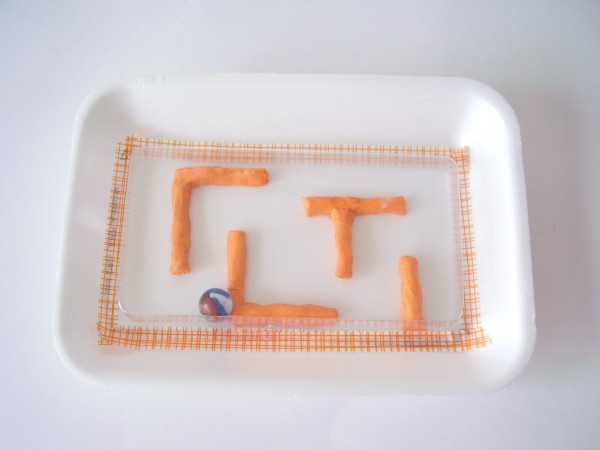 4. Place the plastic lid over the maze and secure it to the foam tray with the tape or glue gun.
Don't forget to put the marble in before sealing the cover!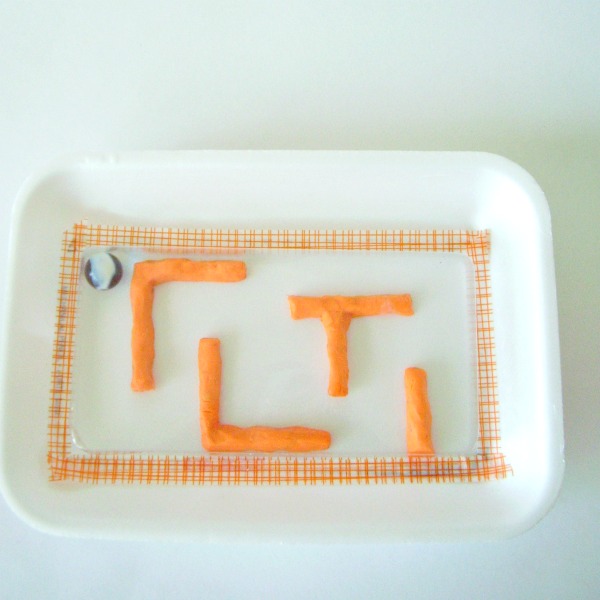 How to play with the maze
Hold the tray in two hands.
Tip the tray from side to side. Watch the marble roll through the open spaces.
Modelling clay promotes creativity and strengthens hands and fingers. Kids love it because there are no limits to the play. Grownups love it because it stores easily and lasts a long time.
Squeeze, shape and stack your way to creating a unique marble maze that will provide hours of fun.
When you just need to squeeze something. Say modeling clay.