Preschool Literacy Activity with Play Dough
This literacy activity is easy to set up with plastic lids and play dough. Recycle the lids of plastic containers for fun hands-on play that engages fine motor and literacy skills in early learners.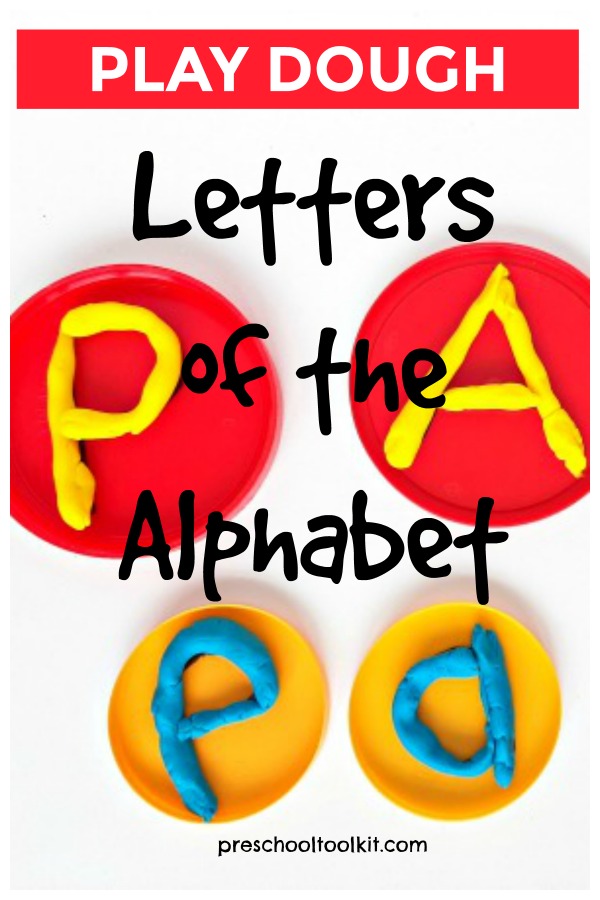 Privacy and Disclosure
for information on cookies and affiliates
Play dough offers so many opportunities for early learning. These are just a few of the benefits that can be realized with this popular product.
It's an open-ended material, so there is no right or wrong way to play with it.
Little instruction is needed for kids to explore and experiment.
The clay supports early development skills such as fine motor and sensory.
Here are recipes for making play dough at home........


Related: Easy play dough recipes
...........and it can also be purchased online.

Play dough literacy activity


This activity can be used in conjunction with child-led play. Set out the lids, just as you would a printable play dough mat, and let kids explore the materials. It's a quiet time activity, and supports independent play, although you can engage early learners in conversation about colors, sizes and shapes, along with letters of the alphabet.
Related: Activities using recycled jar lids

Supplies
plastic lids
play dough
permanent marker


Instructions
Prepare the activity by writing the letters of your child's name on the lids, one letter on each lid.
You don't have to use the same type of lid for each letter. Using a variety of lids will add interest to the activity.


Letters can be in upper or lower case.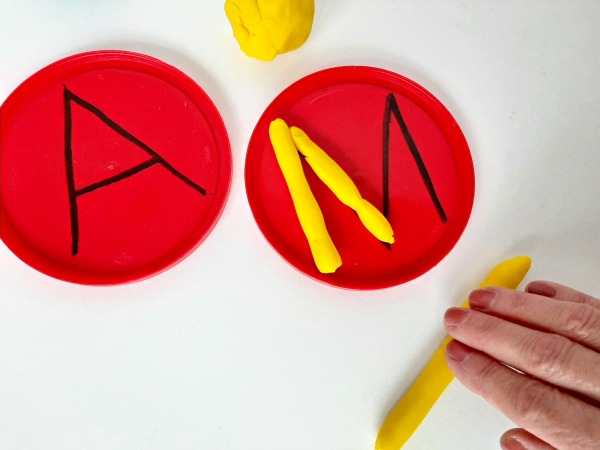 Make strips of dough by rolling with your fingers on a flat surface, or rolling between two hands.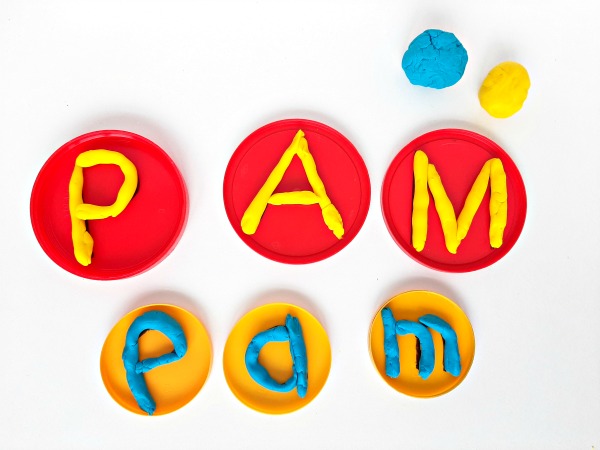 Place the strips of play dough over the letters.
Some letters can be made with long piece of play dough that you bend to form the letter.


Some letters require two or three small pieces of play dough placed along the lines.
For extended hands-on learning, you can add shapes or numbers to lids.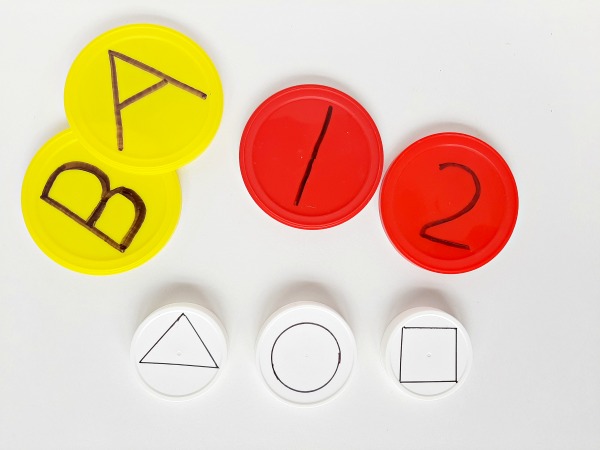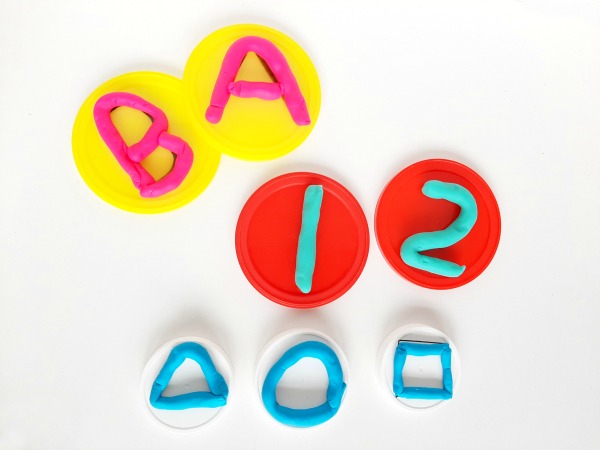 Recycled crafts and activities are my favorite, and this is just another great way to recycle items that might otherwise go to the garbage.
The lids are easy to clean and store, and provide awesome kid-led play with just the addition of play dough.