Easy Tissue Paper Angel Preschool Craft
This precious angel is fun for kids to make, and will be a wonderful addition to your holiday decorations. Create a beautiful tissue paper angel with sparkling glitter, ribbon and lace.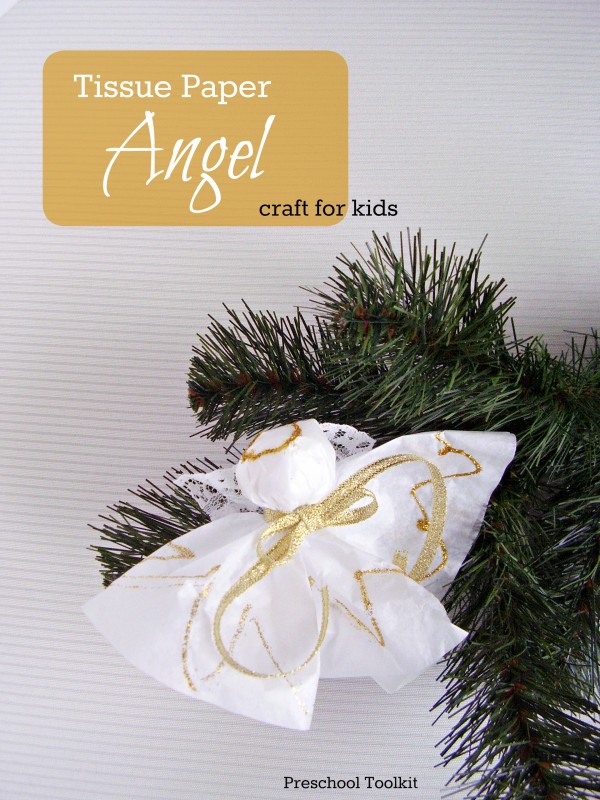 Privacy and Disclosure
for information on cookies and affiliates
This Christmas angel made with tissue paper is one of the prettiest crafts we've made for Christmas. It's simple to make with everyday craft supplies. Kids of all ages will want to design a tissue paper angel.
Tissue paper angel craft
Angels are an important part of the story of Christmas. Large or small, silver or gold, homemade angels can be a fun part of your Christmas crafting adventure.
This pretty angel made with tissue paper is perfect to tuck into a table centerpiece or a branch of the Christmas tree. Be creative with your materials, and substitute with what you have on hand when necessary.
Allow kids to choose colors and craft items when possible, such as colors of ribbon and tissue paper. Encourage creativity with the design they make on the tissue paper with glitter glue or sequins.
Kids will be delighted to see something special they created as part of the holiday decorations!
Instructions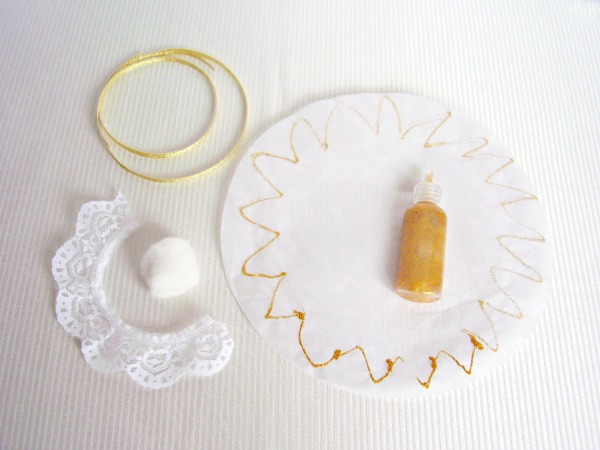 For this craft you will need:
lace trim with a scalloped edge
cotton ball or foam ball
narrow ribbon
white tissue paper
glitter glue


1. Cut a circle from tissue paper approximately 8 1/2 in. (21 cm) diameter.

2. Paint a design on the tissue paper with glitter glue.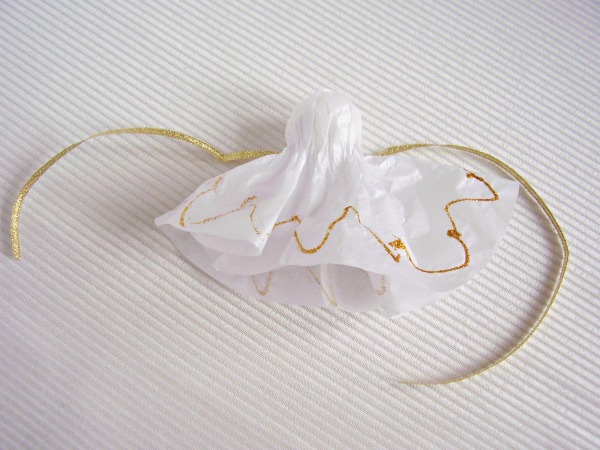 3. Place the cotton ball in the middle of the tissue.

4. Tie narrow ribbon around the 'neck' to secure the cotton ball head.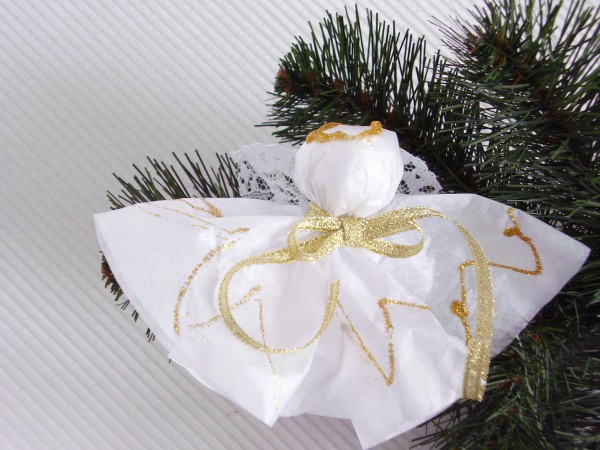 5. Glue a piece of lace to the back for wings.

6. Paint a crown on top with glitter glue.
This is fun and easy craft to do with kids. And it's a lovely decoration to hang on the Christmas tree.