Choir of Angels Christmas Craft
Kids will love making adorable angels in this fun Christmas craft. Celebrate the holiday with creativity, imagination, and lots of singing with this special choir of angels craft.
For use of cookies and affiliates see our
Privacy and Disclosure
You know it's Christmas when you hear a choirs singing at the shopping mall, in the school pageant, or on the car radio while driving to the school pageant!
With this easy Christmas craft you and the kids can sing together as you create your own choir of angels.
Angel Christmas craft
The basic supplies needed to make these beautiful angels are funnels and foam balls. If you don't have a funnel handy, you can make a cone shape with construction paper like we did for these Christmas trees.


Related: Christmas angel made with a detergent bottle.
We made a silver angel and a gold angel but you can be creative in your own way. Complete the angels with any creative materials you have on hand.
Gold Angel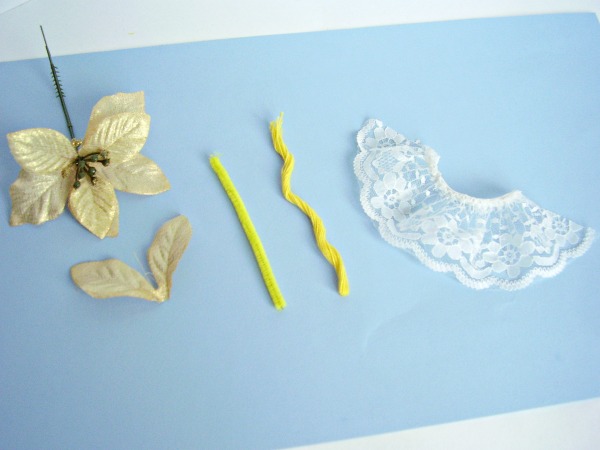 Supplies for gold angel
poinsettia leaf
chenille stem
embroidery thread
lace
Instructions for gold angel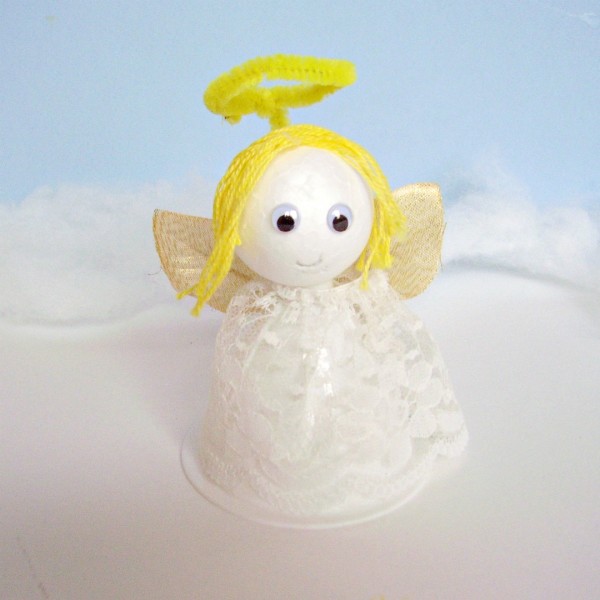 1. Turn a funnel upside down and press a foam ball firmly onto the tip.
2. Glue craft eyes to the face and draw a tiny mouth.
3. Wrap lace around the funnel and tape or glue at the back.
4. Cut two leaves from a gold poinsettia spray and glue to the back for wings.
5. Glue yellow embroidery thread onto the head for hair.
6. Make a circle with a yellow chenille stem for the halo. Leave an end that can be pushed into the back of the foam ball to secure.
Silver Angel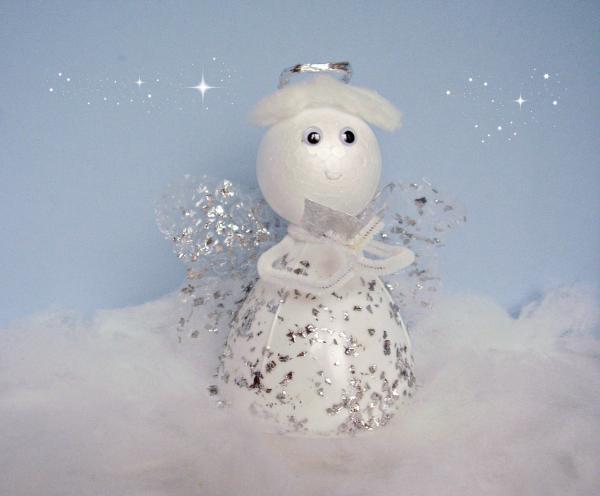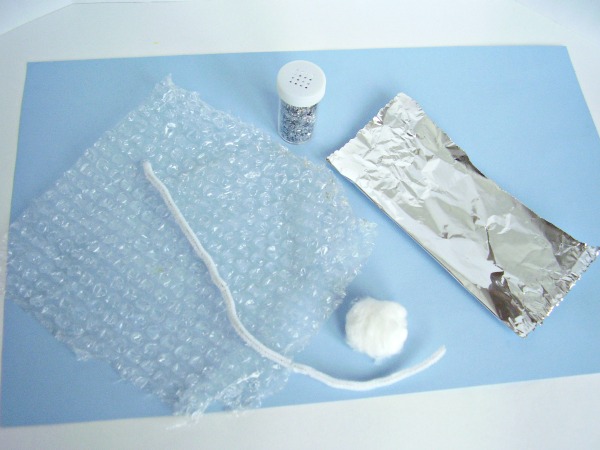 Supplies for silver angel
bubble wrap
chenille stem
glitter
cotton ball
foil
Instructions for silver angel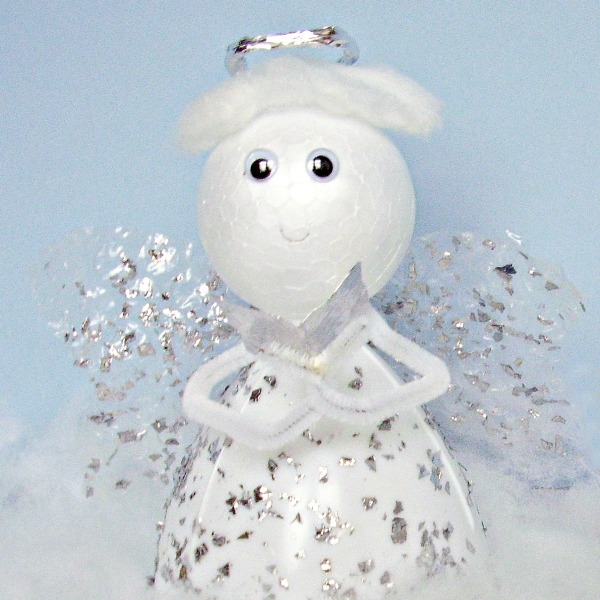 1. Spread glue over the funnel with finger tips or a small paint brush. Sprinkle glitter onto the glue.
2. Wrap a chenille stem around the neck of the funnel and twist together at the front to form hands.
3. Make a song book with a small rectangle of aluminum foil. Glue the song book onto the hands.
You can help kids with steps 2 and 3 if necessary.
4. Cut angel wings from bubble wrap. Spread glue onto the wings and sprinkle with glitter.
5. Use cotton fluff for hair. Glue craft eyes to the face and draw a tiny mouth.
6. Wrap a chenille stem in tinfoil to make the silver halo or use a glitter chenille stem.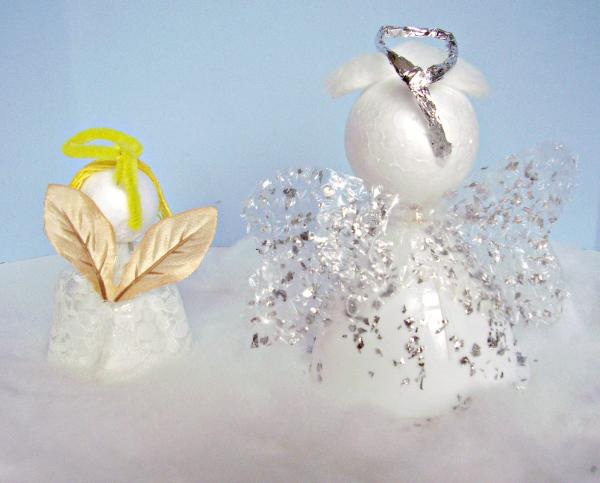 Back view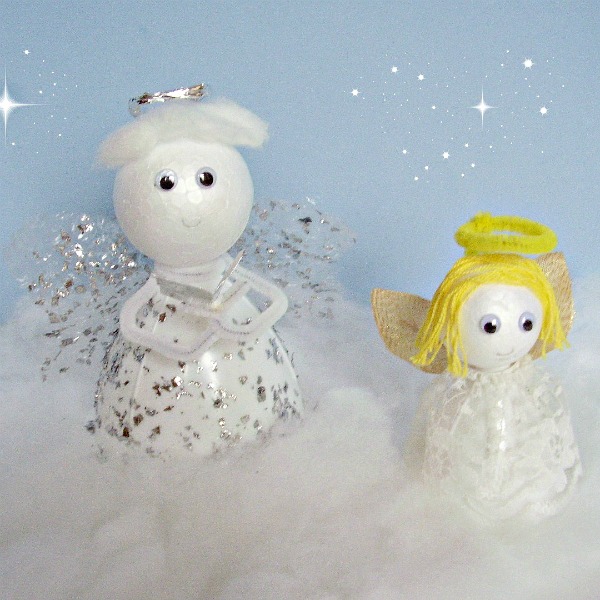 Singing carols, both traditional and new, is one of the highlights of the Christmas season.
Have fun making your choir of angels, so you and the kids can join in the singing together!