Christmas Crafts and Activities for Kids
Fun Christmas activities for the whole family to enjoy are here for you. This roundup includes everything you need to make the holidays merry and bright.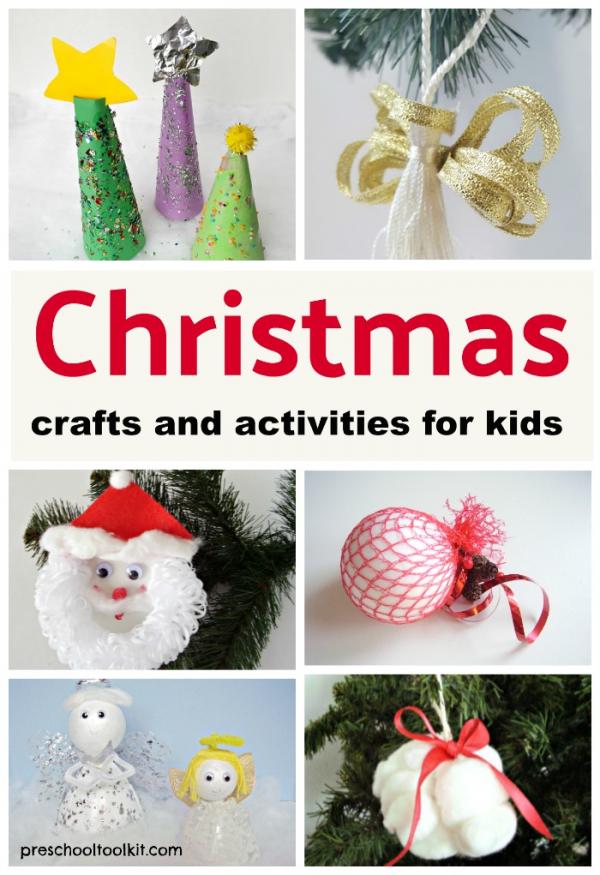 This post contains affiliate links. Privacy and Disclosure
Welcome to our Christmas page. This is where you'll find all the Christmas crafts and activities on our blog.
From painting and crafting to books and home decor, there's sure to be something for everyone in the family to enjoy this holiday season.
Add a bit of holiday creativity to your daily activities with this list of Christmas crafts and activities.
Christmas crafts and activities
This roundup includes all the Christmas season posts on our blog, including crafts and activities for kids, and DIY holiday decor.
For your convenience we've sorted the activities into two groups - kids activities and home decor - so you can easily browse for just the right activity.
Enjoy enjoy crafting with the whole family.
Happy Holidays!

1. Kids Crafts and Activities


A sensory bin with recycled bows and bells provides hands-on sensory play for toddler or preschooler.
Simple Wooden ornament craft is fun and easy to make.
Christmas coloring pages will entertain kids during the holiday.
Our Wooden toys wish list has fun ideas for Christmas gifts.
Provide interesting sensory play with a Pine cone and poinsettia sensory bin.
Recycle some jar lids for a Melting snowman ornament.
Egg cup garland decoration is easy to make with recycled egg cartons.
Let imagination grow with this Christmas in the village small world play
Best present ever! Christmas flowers corsage kid-made gift
A Snowman Christmas tree ornament is a fun fine motor craft.
Wreath and star yarn ornaments are easy to make with preschoolers.
Make this Paper cone and glitter Christmas tree in different colors to create a winter forest.
Provide hands-on science with art in this Christmas STEAM pompom activity
A Sparkling star ornament made with foam shapes will be the brightest decoration on the Christmas tree.
Upcycle a lightly used tassel to make a beautiful Tassel angel ornament.
Countdown to Christmas Day with this Christmas countdown book and painting activity
If you need gift ideas for family and friends look no further than this Snowflake bookmark kid-made gift.
Recycle some gift wrap to make a pretty Tissue paper angel ornament.
This Snowball sensory activity tree ornament craft will add sensory and fine motor play to the holiday.
You'll appreciate the recycling going on to make this Nativity made with small plastic bottles.
A regular kitchen funnel is the starting point for a Choir of angels decoration.
Have you used biodegradable glitter? I recommend it for this Snowball ornament made with craft foam.
Glitter glue can help create a Tissue paper and markers tree ornament.
Kids can turn an everyday item like a mason jar into a Mason jar Christmas decoration.
What do we love about Santa? Santa with a fluffy beard of course!
Save greeting cards for this Recycled Christmas cards art activity
Gather pine cones to make a Pine cone and glitter ornament .
You'll be surprised to see the common recycled item we used to make this Foam ball ornament.
This easy Angel decoration made with recycled plastic bottle is a great family project.
Cut felt scraps into small pieces for this Snowman felt ornament fine motor activity.
2. Home Decor
Why buy wrapping paper when you can 'go green' with these Eco-Friendly Gift Wrap Options.
Build a snowman to place under the Christmas tree with this Snowman gift-wrap option for a green Christmas.
Christmas decor with pine cones and burlap is sure to look awesome in your home this holiday season.
Have a few extra pine cones? This simple Christmas centerpiece made with pine cones can easily dress your dining table or mantle.
Make your own Simple burlap bow decoration to add to gifts or home decor.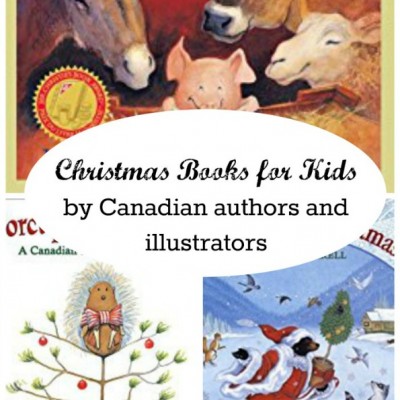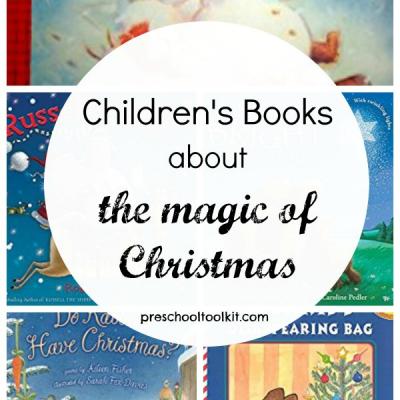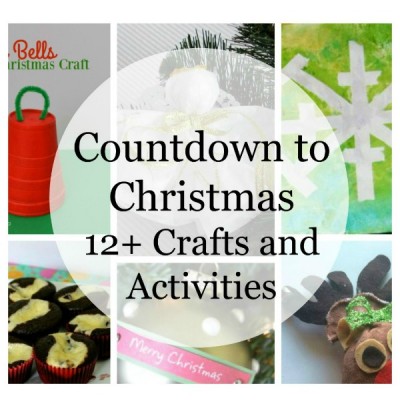 (aff.)