How to Make a Felt Busy Book for Preschoolers
A felt busy book is easy to make for fine motor and sensory play. Kids will have hands-on fun as they explore this homemade book by tugging fasteners, zipping zippers and more.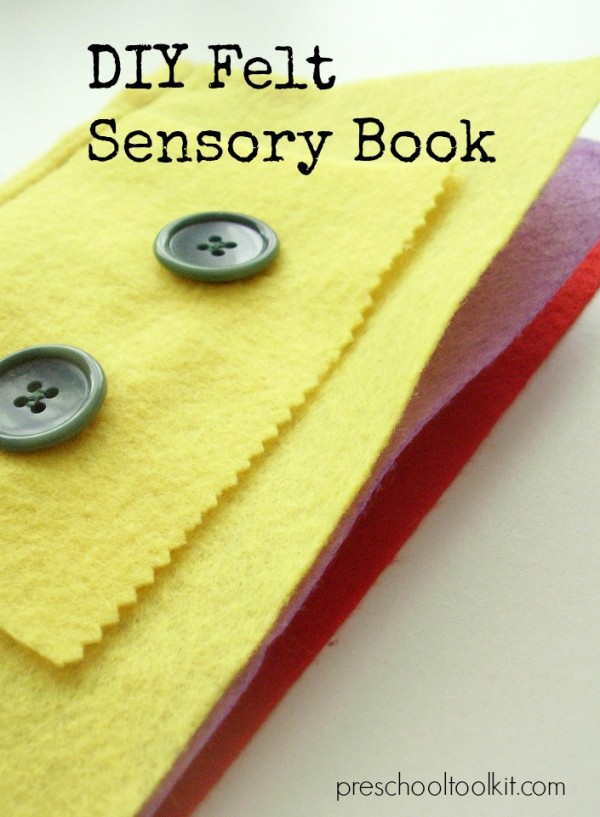 This post contains affiliate links. Privacy and Disclosure

This sensory book helps strengthen fine motor skills as kids open and close the various fasteners. These skills will benefit other areas of independent learning such as using scissors and writing letters of the alphabet.

The book also provides a sensory experience for toddlers and preschoolers:
listen to the sound of the hook and loop closure
feel the teeth on the zipper
name the different colors as you turn the pages
Felt sensory book
This book is made on a sewing machine but you can sew the pieces together by hand.
Along with the felt you will need a few materials you may already have in your sewing basket.


Supplies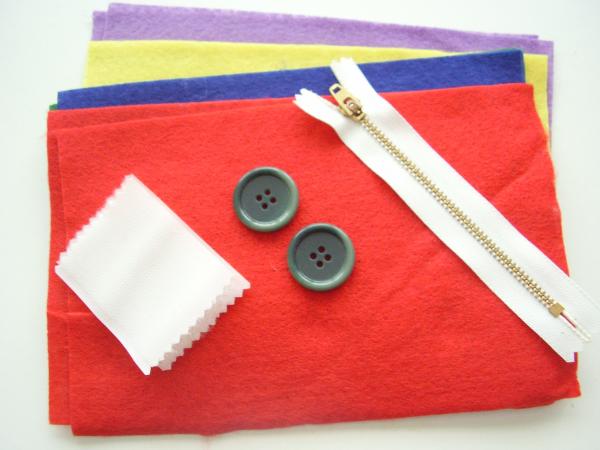 medium to large size buttons
hook and loop closure (Velcro)
Instructions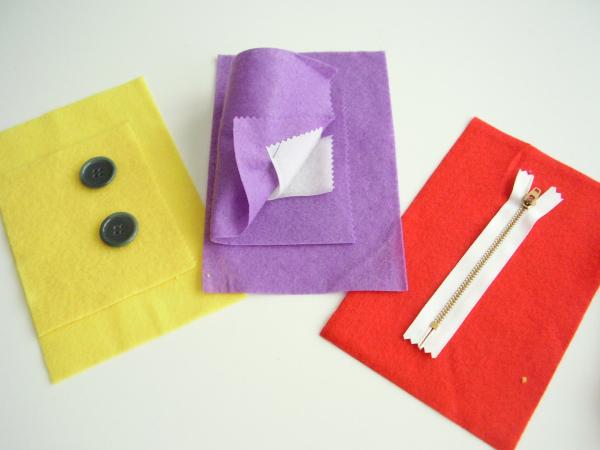 Here is my design for the three pages of this book.


I used felt pieces measuring 5 1/2 in. x 8 1/2 in.(14 cm x 22 cm) for the pages of the book.
I added one fastener to each page.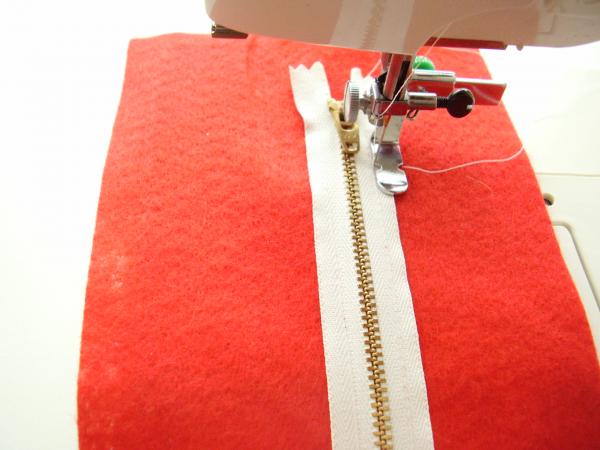 1. Zipper
Sew the zipper to a full page.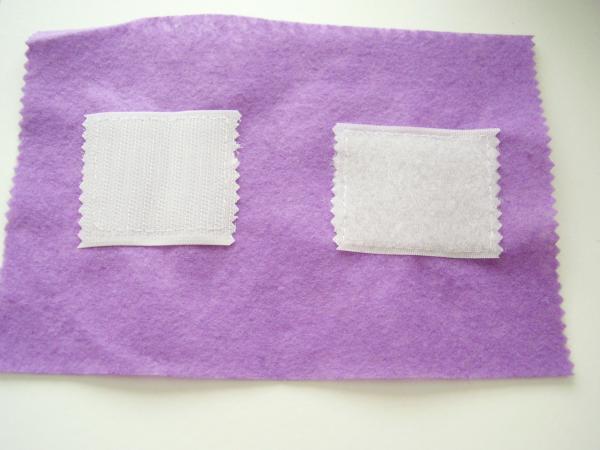 2.

Hook and loop
Cut a piece of felt measuring 4 1/2 in. x 5 1/2 in. (11 cm x 14 cm).
Sew the two sides of the hook and loop closure to this smaller felt piece.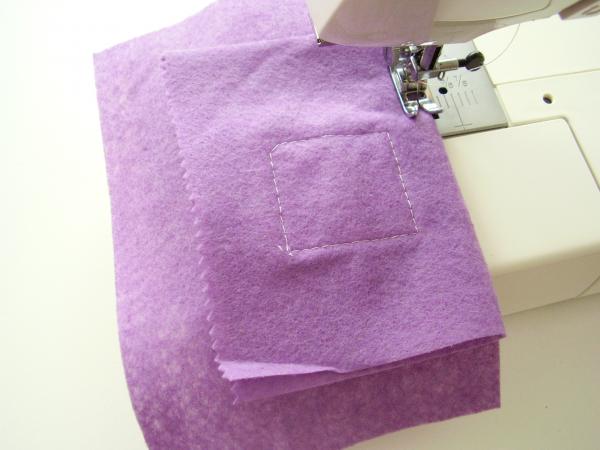 Sew the smaller onto the matching full size page. It becomes a tab for kids to grasp as they open and close the hook and loop closure.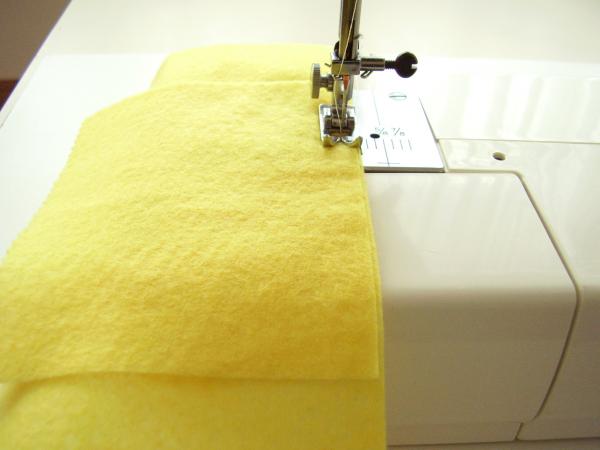 4. Button
Cut a piece of felt to measure 4 1/2 in. x 5 1/2 in. (11 cm x 14 cm) to make a smaller page.
Sew the small page onto a full page of the same color as shown.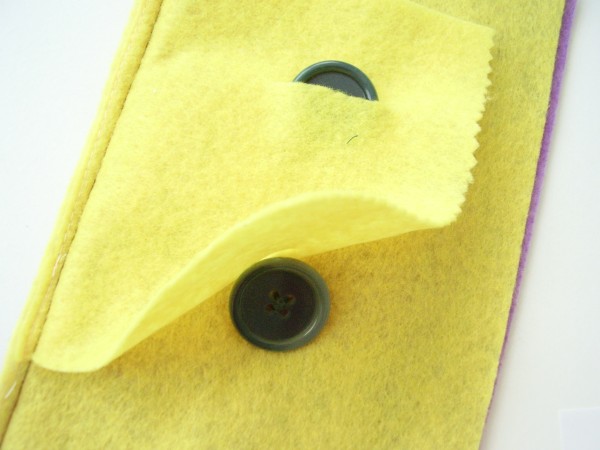 Make buttonholes by cutting two slits in the smaller page to line up with the buttons sewn to the full page.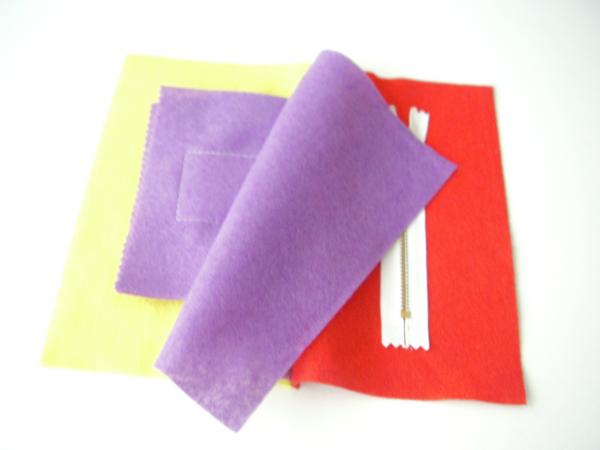 Sew all the pages together.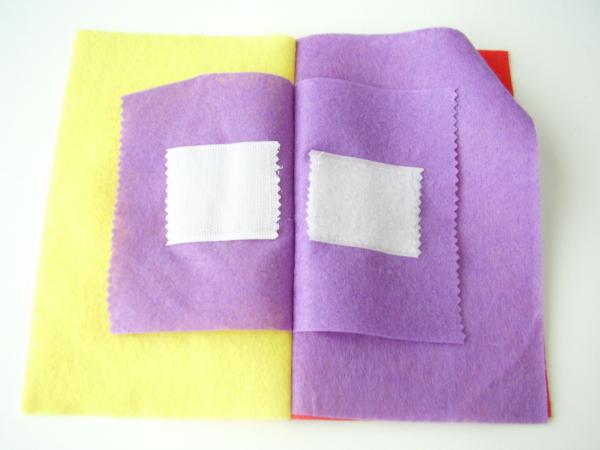 Your sensory book is finished!
The zipper, buttons and hook and loop fasteners can be used over and over for fine motor and sensory play.
You can also add pages with other fasteners such as snaps or shoelaces.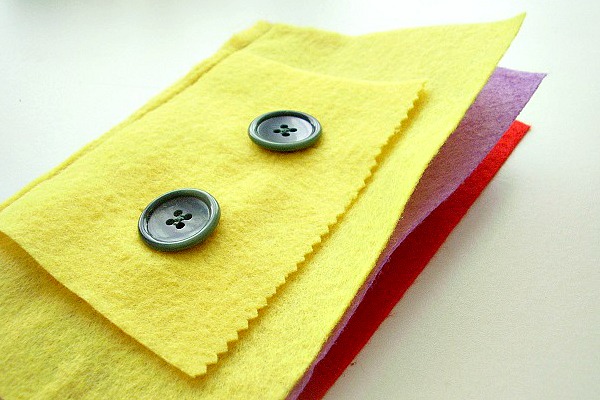 This is a fun busy book that will engage your toddler or preschooler during quiet times.
Sensory activities from kid-friendly bloggers
Touch and Trace Sensory Writing Tray from The Kindergarten Connection
Sensory Activity: Wet Paper from Tinkerlab
Alphabet Sensory Activities from The Jenny Evolution
Rainbow Sensory Activities from Mess for Less
Pre-Writing Activities for Preschoolers from Teaching Mama
Visit our Sensory Play board on Pinterest for more fun sensory activities for kids!