Tracing Leaves Fine Motor Activity
Explore leaves by sorting, matching and tracing in a fun nature activity. This open-ended activity provides exciting learning opportunities for kids - exploring natural surroundings, counting, sorting and tracing leaves.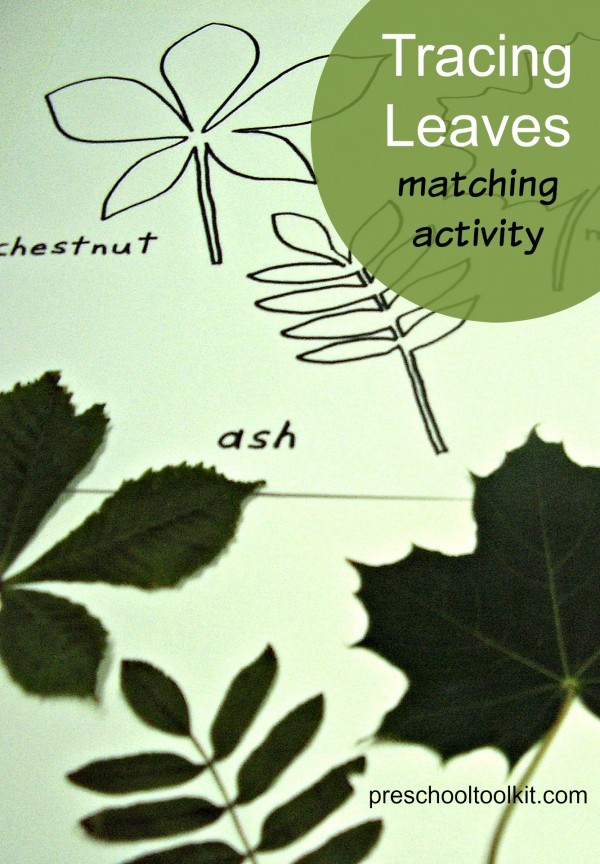 This post contains affiliate links. See our full disclosure.
Exploring and discovering in nature with kids is important for the development of their early learning skills. Hands-on activities like leaf tracing-and-matching are fun for kids to do outdoors.
Take a walk through your neighborhood to observe the trees and leaves. How many different kinds can you notice? Collect a few leaves in different colors, shapes or sizes for this simple tracing and matching activity.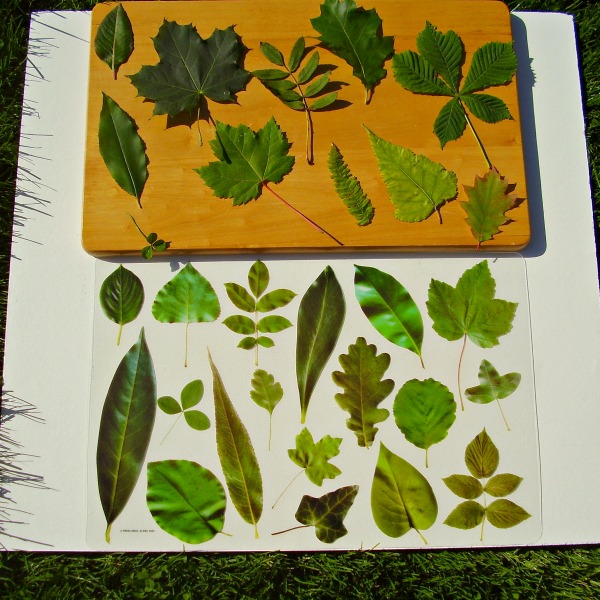 This activity was inspired by a transparent plastic place mat we purchased recently.
The mat was decorated with a variety of green leaves. We took the mat outside and collected leaves from the trees growing nearby. We were able to match many of the leaves we collected to the leaves on the mat. We also found a few leaves not represented on the place mat.
Leaf matching activity
This matching activity combines nature and math in a fun hands-on way. Kids can learn to identify leaves by their names, as well as by shape and texture.
Engage fine motor, sensory and cognitive skills with this simple nature and math activity.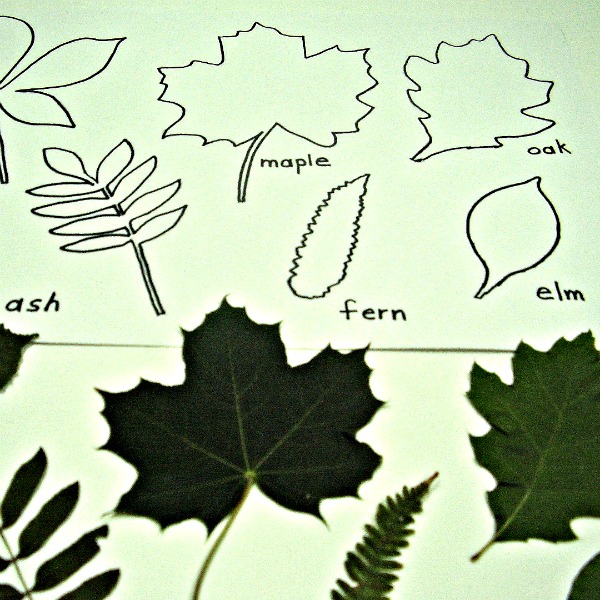 Step 1. Gather leaves on your nature walk.
Step 2. Trace leaves onto poster board. After tracing, laminate the leaves so they can be used over and over without drying out.
Step 3. Match each leaf to its outline.
Related: Drying leaves experiment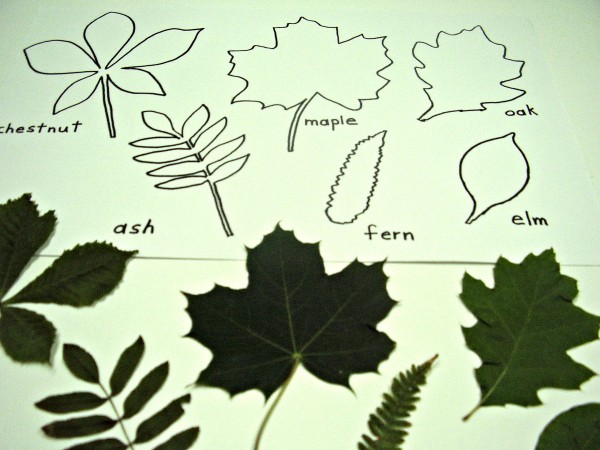 Nature activities with trees and leaves provide a closer association with nature while engaging valuable developmental skills such as fine motor and sensory.
This is a fun activity to do with early learners at home or in the classroom. Add this activity to a nature study or science center for hands-on exploration.