How to Make Letters of the Alphabet Cards for Preschoolers
A set of alphabet cards is a great addition to a shelf stocked with puzzles and small manipulatives. Kids can count and 'shuffle', and sort and stack the cards. They can even 'spell' words as they become familiar with letters and their sounds.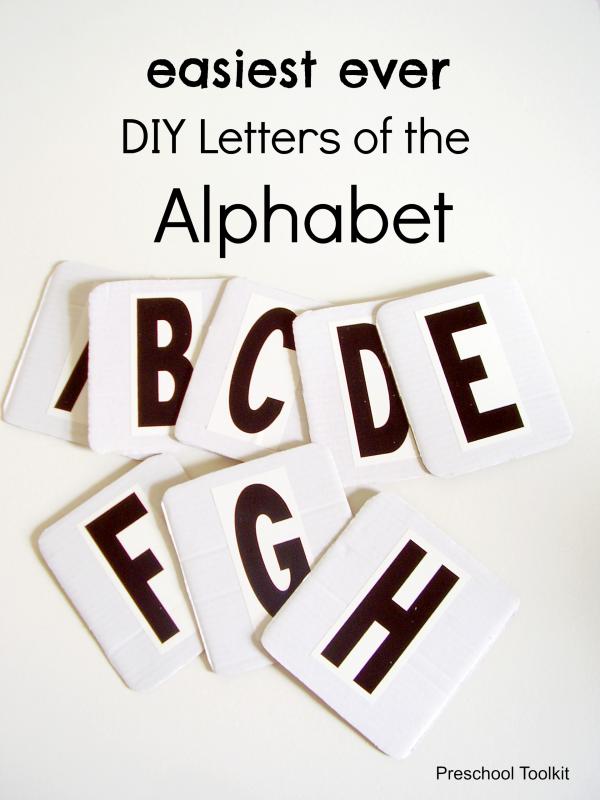 This post contains affiliate links. Privacy and Disclosure

Kids often get excited when they recognize a letter in their name, or point out a familiar letter in a story book. They also feel a sense of accomplishment when they easily recite a sequence of letters such as A-B-C.
Does your preschooler have a favorite letter? Is it a letter in his or her name?
These simple alphabet cards are perfect for your beginning reader or any child who likes exploring letters of the alphabet during independent play.
DIY letters of the alphabet cards
This set of cards is easy to make with cardboard and a permanent marker or self-adhesive letters. The cards can be laminated for durability.
Keep the cards accessible on a shelf so kids can engage in child-led activities. This type of independent play supports kids early language skills.
Supplies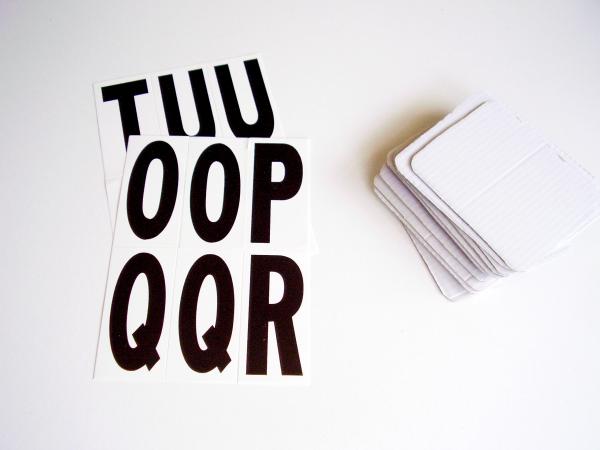 white cardboard
self-adhesive numbers or black marker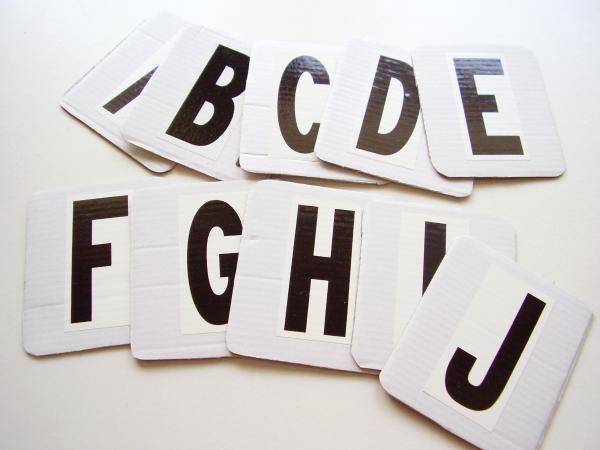 Instructions
1. Cut 26 cards from the white cardboard.
Our cards measure approximately 4 in. (10 cm) square.
2. Apply self-adhesive upper case letters.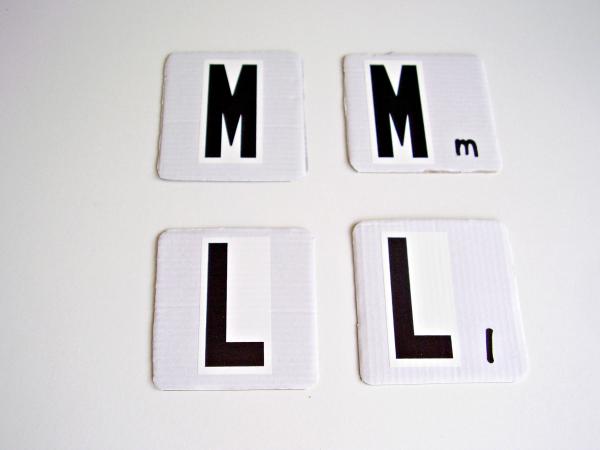 Add lower case letters next to the upper case letters on each card if preferred, or make a separate set of lower case letters.
Laminate with contact paper for durability.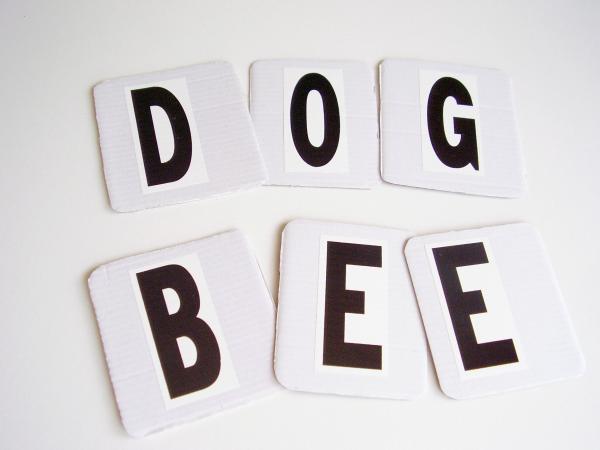 Experiment with letter sounds to make words.
Alphabet cards are easy to make, easy for kids to use, and promote hands-on exploration of the letters of the alphabet during free play and quiet times.
While this alphabet is black and white for clarity and simplicity, here are some colorful options for making letters of the alphabet.
Learning through play
1. Sequencing game
Create a sequence with one or more missing letters. For example, find the missing letter in this example: A-B-?-D
2. Memory game

Place the letter which begins the sequence face up on the table. Place the remaining letters face down on the table.

Turn over a letter: if it is the letter that follows the revealed letter place it next to this letter; if not, turn it over.

Continue until all the letters in the sequence have been found and placed face-up in order on the table.

3. Independent play
Place cards where they are easily accessible for kids during independent play to promote visual reinforcement of, and hands-on interaction with, the letters of the alphabet.
Literacy Pinterest board.