How to Make Shamrock Paintings with Preschoolers
Shamrock paintings are fun to make for St. Patrick's Day. Recycle egg cartons for this simple painting activity that supports kids fine motor and creative play. Make shamrock paintings to decorate your home or classroom for St. Patrick's Day.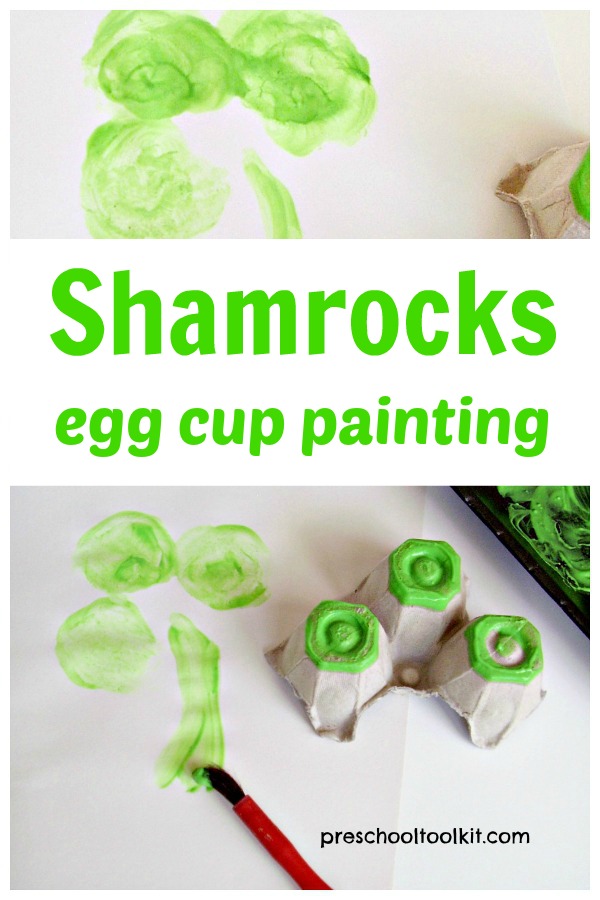 Privacy and Disclosure
for information on cookies and affiliates
This painting activity is easy to provide for your early learner at home or for a group of children in the classroom. The activity uses everyday craft supplies such as paint and markers, as well as recycled egg cartons.
Make pretty shamrocks - or other designs! - with this creative art activity. You can even make a four-leaf clover!
Shamrock Painting Activity
We love celebrating St. Patrick's Day, especially with fun crafts and activities. This easy painting activity uses recycled egg cups to create shamrocks. You can even make a four-leaf clover!
You might already be saving empty egg cartons for Easter activities. Recycle one for this shamrock painting activity for St. Patrick's Day.
Supplies for shamrock paintings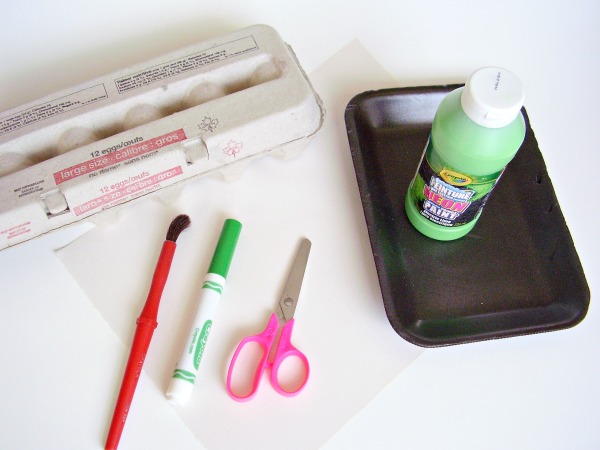 green paint
egg carton
green marker
paint brush
Instructions for shamrock paintings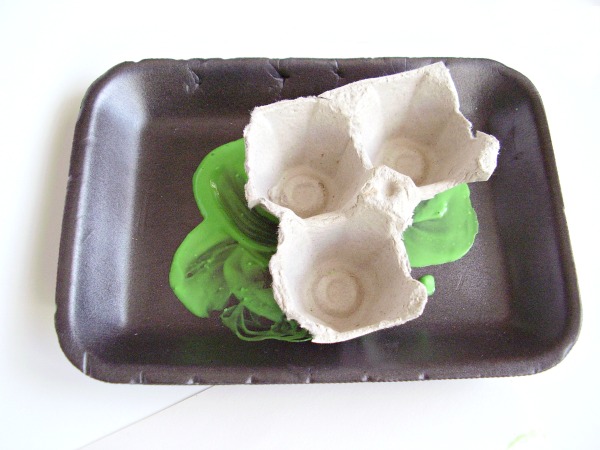 1. Cut three sections from the egg carton so the three cups remained attached.
To make a four-leaf clover, separate a section with 4 egg carton cups instead of 3.
2. Press the egg cup stamp firmly in green paint. Wiggle the egg cups around to coat thoroughly with paint.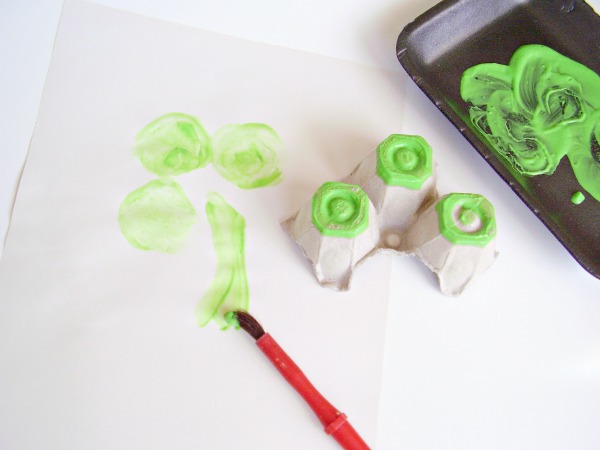 3. Press egg carton stamp onto paper.
4. Wiggle your fingers as you press down to spread the paint around a bit, forming the petals of the shamrock.
5. Complete the shamrock using a marker or paintbrush to draw a stem.
Decorate your home or classroom with lots of shamrocks to Celebrate St. Patrick's Day!
More shamrock activities from kid-friendly bloggers!
Shamrock Art Project from The Resourceful Mama
Pipe Cleaner Shamrock from Gift of Curiosity
Mosaic Paper Shamrocks from Happiness is Homemade
Shamrock Window Craft from Hands On As We Grow
Follow us on Facebook, Pinterest and Twitter.