St. Patrick's Day Leprechaun Hat Preschool Craft
This colorful leprechaun hat is a fun project for kids for St Patrick's Day. You'll need a foil pan, a bit of felt and lots of green paint! Provide this simple craft as part of your St. Patrick's Day theme for some creative fun with kids.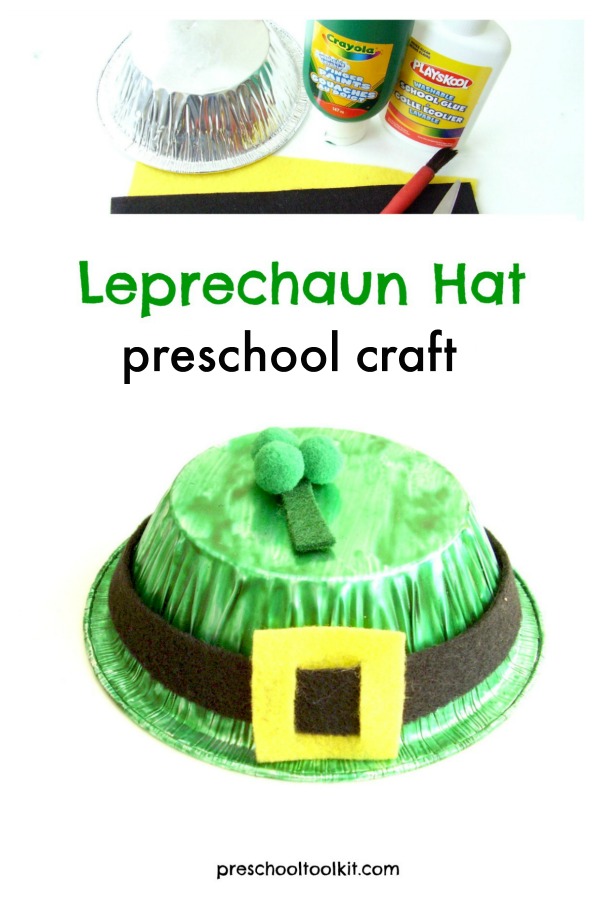 This post contains affiliate links. Privacy and Disclosure
The St Patrick's Day holiday is celebrated in many places, including Ireland, Canada and the United States, with the wearing of the green, decorating with shamrocks, and enjoying special food and drink.
St. Patrick's Day traditions often include leprechaun stories and crafts for kids.
How did we arrive at some of our traditions for this special event?
Leprechaun preschool craft
The history of St. Patrick's Day and the leprechaun is colorful and diverse. Modern depiction of the leprechaun has developed over time, borrowing from tradition and folklore - for example, I read that the leprechaun originally dressed in red, while fairies dressed in green!
This painting activity explores the leprechaun and his jaunty hat that symbolize this special day for many of us.
Supplies for leprechaun hat craft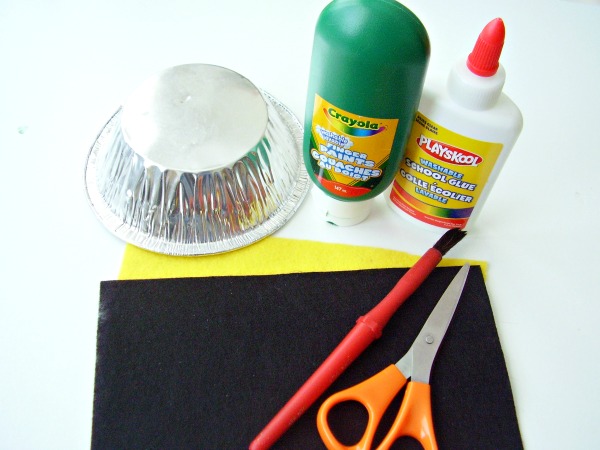 foil pan or similar pan or bowl
Instructions for leprechaun hat craft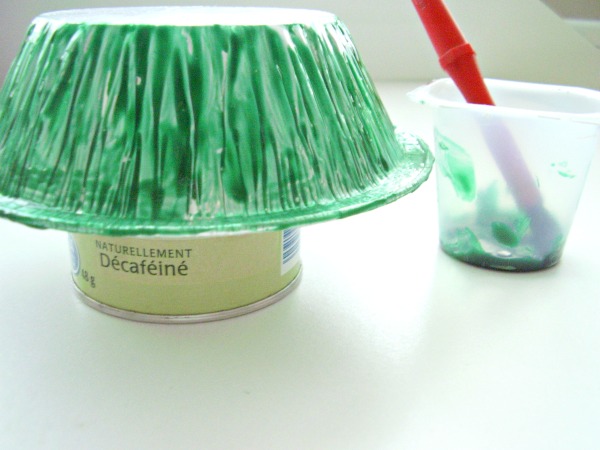 1. Cover the foil pan with green paint. It might take two coats. I added a bit of glue to the paint to help it adhere to the pan.
Set the pan over a small support such as this tea container to paint it. Allow to dry.



2. Make the hat band. Follow the three steps as shown in the image above and described below.
Step 1. Cut out a strip of black felt to fit around the hat.
Step 2. Cut out a small square from yellow felt for the buckle. Fold the square in half and make two notches, with a little space between them.
Step 3. Slide the band through the notches to form the buckle.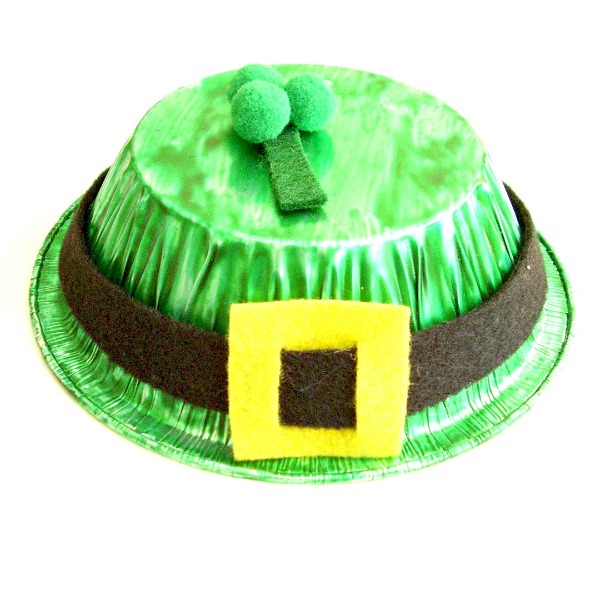 3. Glue the band onto the hat.
4. Make a shamrock for the top of the hat with three green pompoms and a felt stem.
Alternatively, cut out a shamrock from green construction paper and tuck it into the band.
Whether you have Irish heritage or nay, it's fun to celebrate with special food, crafts and activities on St. Patrick's Day!
Happy St. Patrick's Day!


More from Preschool Toolkit
Colorful Spider Web and Spider