Bells and Bows Christmas Sensory Bin
Bells and bows in the sensory bin provide awesome sensory play with a Christmas theme. So easy to set up, and so much opportunity to explore and play! This sensory bin is sure to be kid pleaser during the holidays.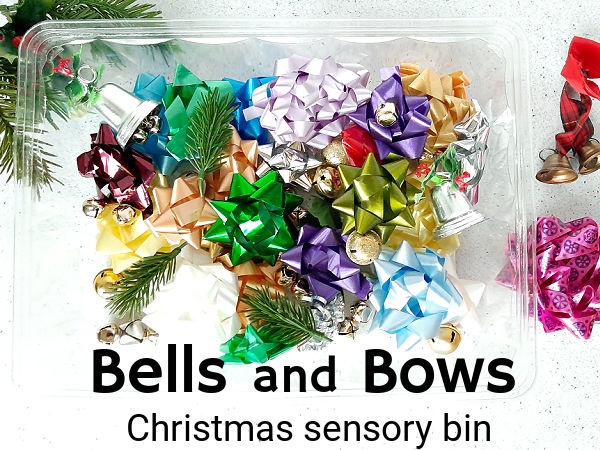 Privacy and Disclosure for information on cookies and affiliates
Creating fun quiet-time activities during the busy Christmas season doesn't have to be difficult or expensive. A sensory bin is a good place to start.
Fill a tub or box with everyday items that can be used in new ways. To create a holiday theme, look for discarded ornaments, bits of artificial greenery, and natural items like pine cones and twigs.
Related: Pine cone and poinsettia sensory bin

Bells and bows in the sensory bin
Before you throw away those well-used bows and ribbons, toss them into a sensory bin with a few craft bells for an activity that appeals to kids sight, sound, and tactile senses.
With a little creativity, and a little digging through decorations for interesting items, you can provide a fun sensory bin in no time.
Supplies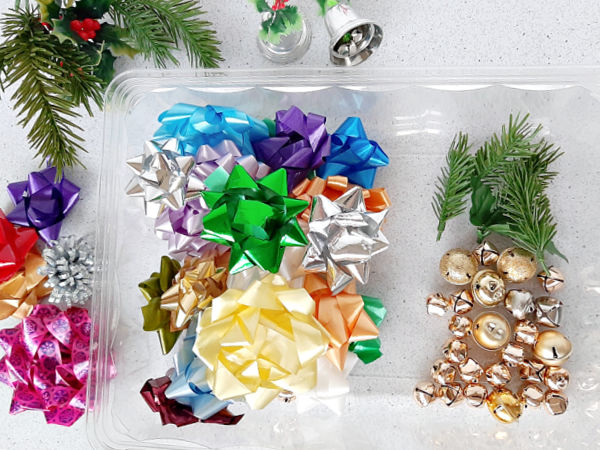 Craft bells are inexpensive to purchase, but they also can be rescued from discarded or broken decorations. Include silver and gold bells in different sizes if possible.
Gift bows can be purchased online, or gathered from friends and family to fill your sensory bin. They don't have to be perfect for this sensory play. In fact, a few flattened ones are ideal for stacking! The colors, shapes and textures of the bows provide the fun, as well as awesome opportunities for exploring and sorting.
Add a few sprigs of greenery to the mix and you're ready to invite your toddler or preschooler to play in the sensory bin.
Sensory play with jingle bells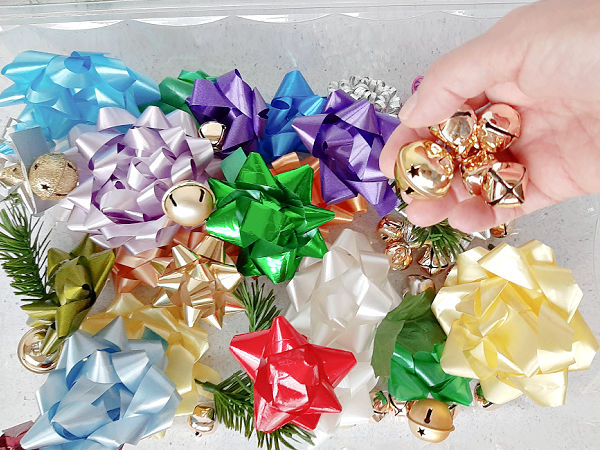 Count - and shake - jingle bells in your hands.
Use one hand or two hands to shake the bells.
How many bells can you hold in one or two hands?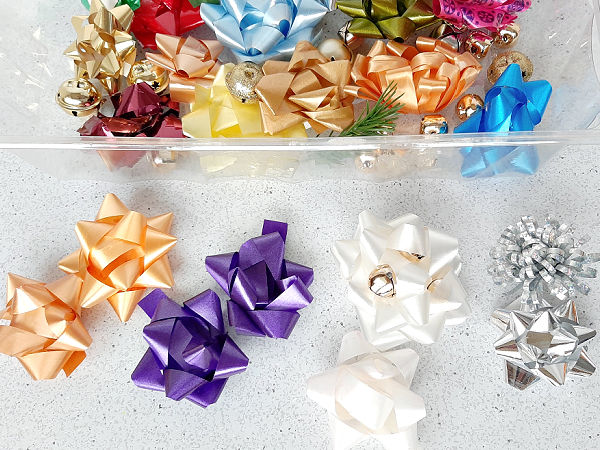 Sort gift bows by color and size.
Make a simple graph on a sheet of paper or cardboard to sort bows by color.
Line up bows from smallest to largest.
How many different styles of silver bows do you have?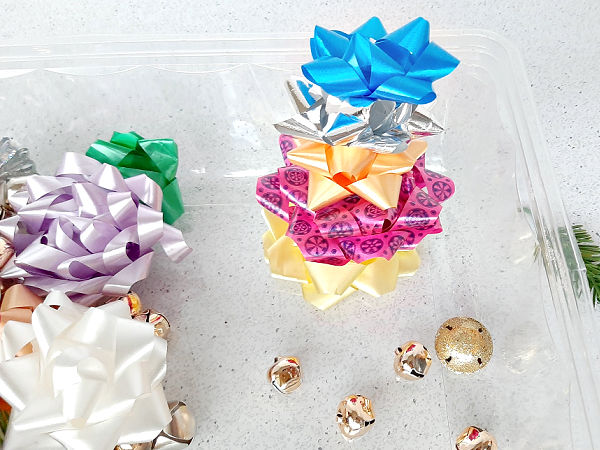 Count and stack bows.
How many bows can you stack before the pile topples?
Identify the different colors in your tower.
Do flattened bows stack more easily than puffy bows?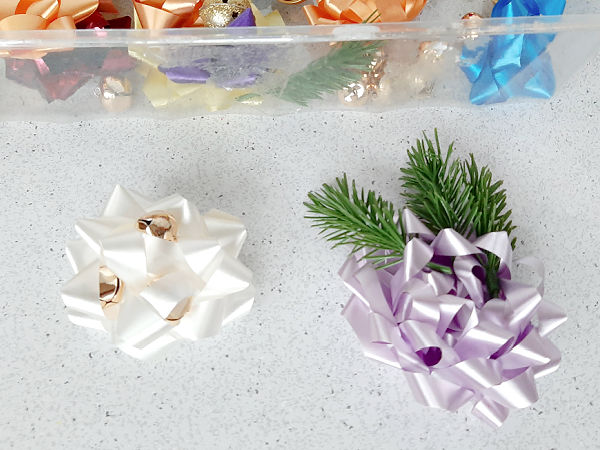 Insert bells and greenery into bows for creative, fine motor work!
How many bells can you tuck into the bow?
Shake a bow in your hands after you fill it with bells.
Decorate a gift box with a bow filled with greenery!
I'm sure you can come up with more interesting ideas for exploring Christmas materials in a sensory bin. Let the kids be your guides in creating fun play experiences with this simple activity.