Pine Cone and Poinsettia Christmas Sensory Bin
A pine cone and poinsettia sensory bin is easy to set up for some hands-on holiday fun. Extend your Christmas theme with interesting texture and color in this inviting sensory play.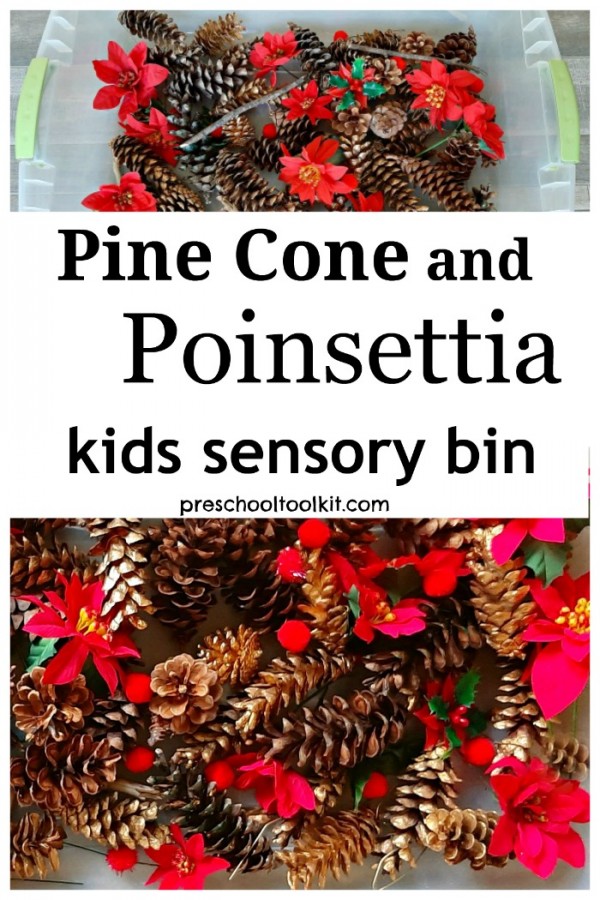 Privacy and Disclosure
for information on cookies and affiliates
The Christmas season is filled with activities, both traditional and new - baking, decorating, visiting, shopping. Many of these events and others can easily be extended to kids everyday play.
Kids like to help decorate the home and cook the special foods. Start with specific projects like pressing a cookie cutter into rolled out dough, or decorating a small tree for a bedroom.


Include kids in holiday plans by asking them to choose places to visit or movies to watch.

Store worn, unused or discarded items in a separate container for kids to use independently in child-led crafts and activities. Share stories or memories that might come to mind as kids explore these treasures.
Plan activities with simple setups that entertain kids with independently play. A sensory bin activity is an easy way to combine Christmas joy with play and learning.


Pine cones and poinsettias sensory bin
Pine cones and poinsettias are a common holiday item. Like many people, we often decorate with them both outside and inside the home.
We have a pine tree that provides no shortage of large pine cones. We also see a variety of mini pine cones scattered on the ground when we walk our neighborhood. We've used pine cones in a table centerpiece inside, and in an outdoor hanging decoration.
Pine cones can be accessed online if they are not available outdoors or in a local store. Reuse poinsettias from other decorations or order online.
(affiliate links)
Grab a few of each to make this interesting sensory play with a Christmas theme.
Supplies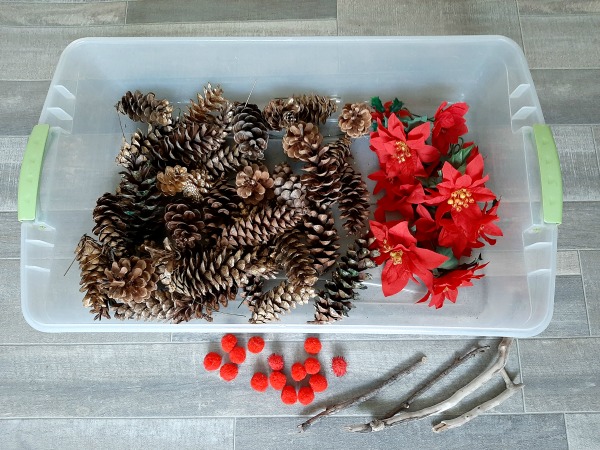 pine cones
poinsettias
red pompoms
small twigs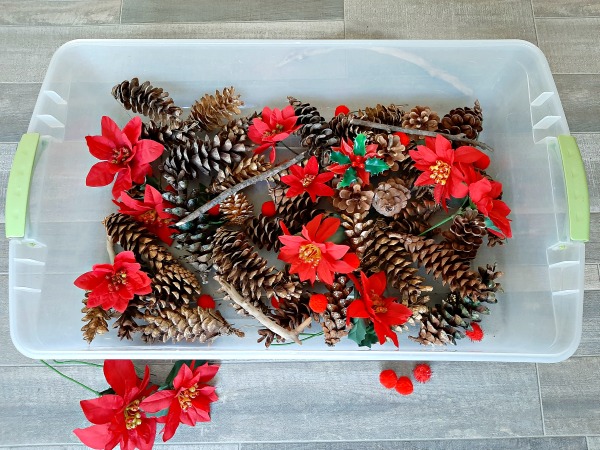 Large and small pine cones and poinsettias make an interesting display. The red pompoms provide additional sensory as well as creative play.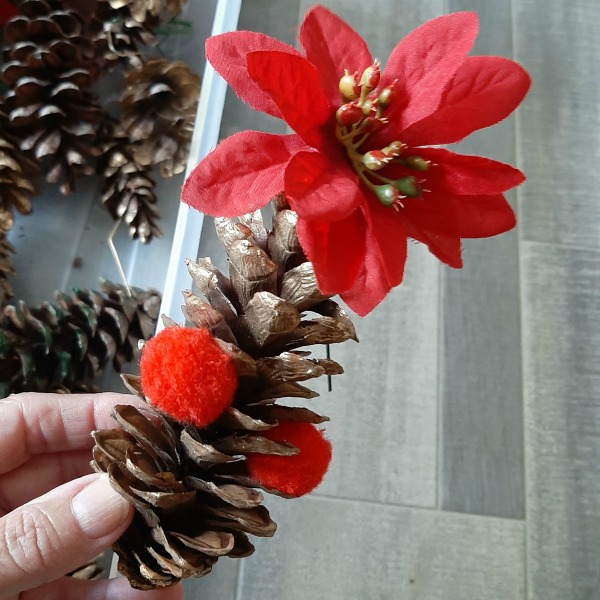 Encourage kids to stuff pompoms into the pine cones for a simple fine motor craft.

Related: Pompom Christmas STEAM activity
Stir the contents of the bin with a branch, or break a branch into small pieces that can be mixed in with the other materials.
Bury a pine cone under a pile of poinsettias.
See how high you can stack a pile of pine cones!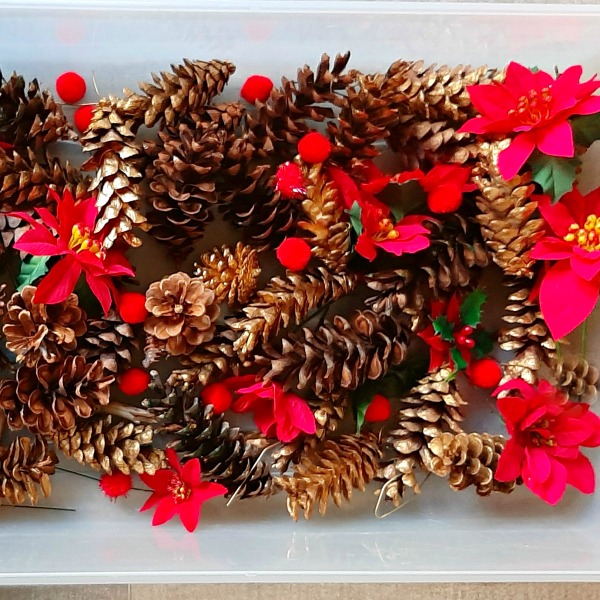 Sort and rearrange the materials as you explore the sensory bin.