Preschool Sorting Activity with Tape and Pompoms
A sorting activity with pompoms and tape provides fine motor fun for preschoolers. This simple activity engages early learning math skills with counting and sorting colors.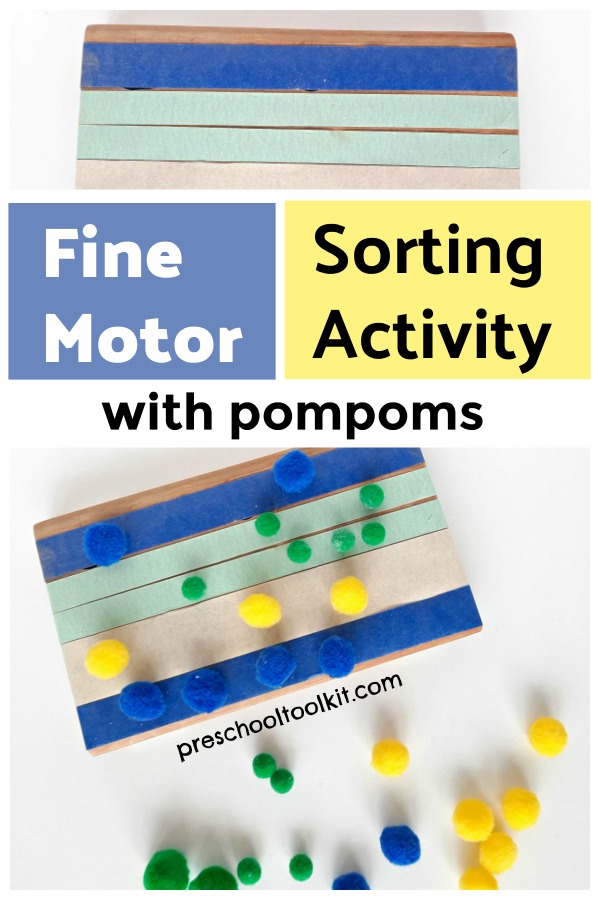 Privacy and Disclosure
for information on cookies and affiliates
Sorting activities are easy to set up with everyday materials. Colorful pompoms are perfect for sorting activities like this one with sticky tape.
Engage fine motor and math skills with this simple activity that also provides sensory experiences for preschoolers.

Related: Pompoms sorting activity with one step setup
Pompoms and sticky tape activity
This activity is easy to set up with a small wooden board or a piece of sturdy cardboard. Use different types of tape, both wide and narrow - masking tape, washi tape or painters tape.
Match the tape colors to the colors of pompoms if possible. Otherwise, allow kids to freely play with the materials in their own ways.
Instructions for tape and pompoms activity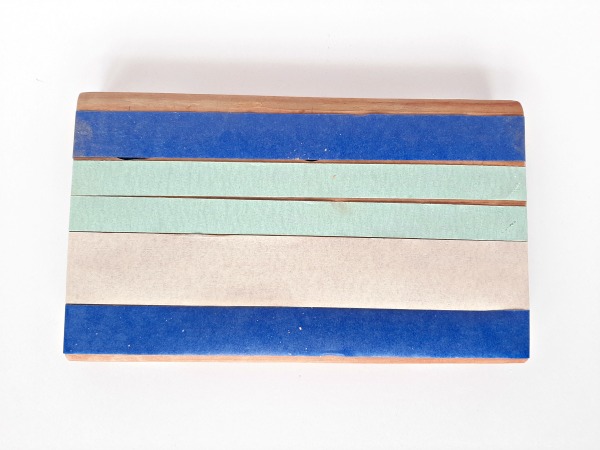 Wrap strips of tape - sticky side up! - around the wood board or cardboard base. Extend the tape past the edge of the board.
Handling the tape with the sticky side up is actually a bit tricky. Try rolling the end of a length of tape, then sticking it to the underside of the board first. Continue wrapping the tape around the front of the board, securing the end of the tape under the board at the opposite end.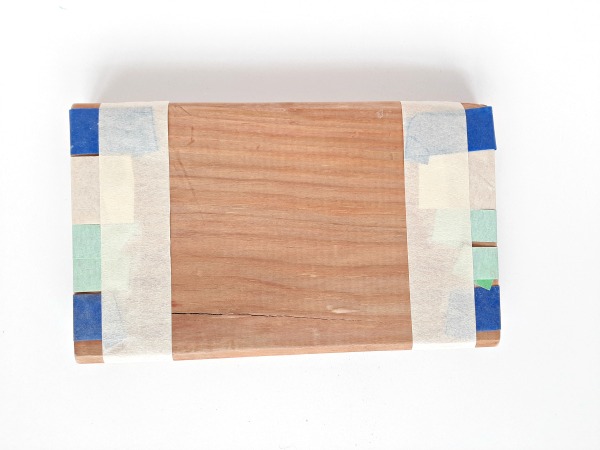 Wrap tape ends around the board and secure to the under side of the board.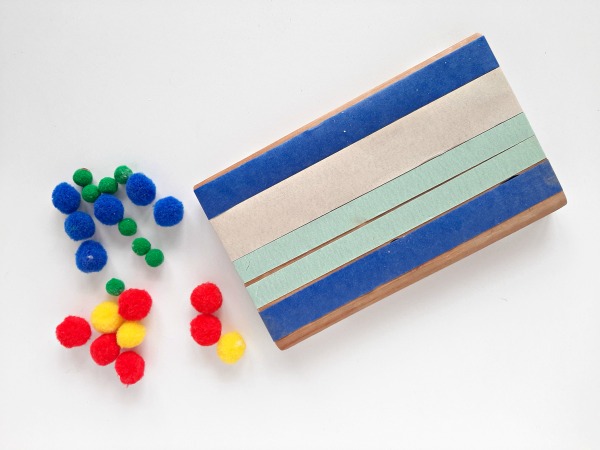 Set out pompoms in colors that match the colors of sticky tape on the board.
Place pompoms on the strips of sticky tape. Remove the pompoms and rearrange them as long as the tape remains sticky.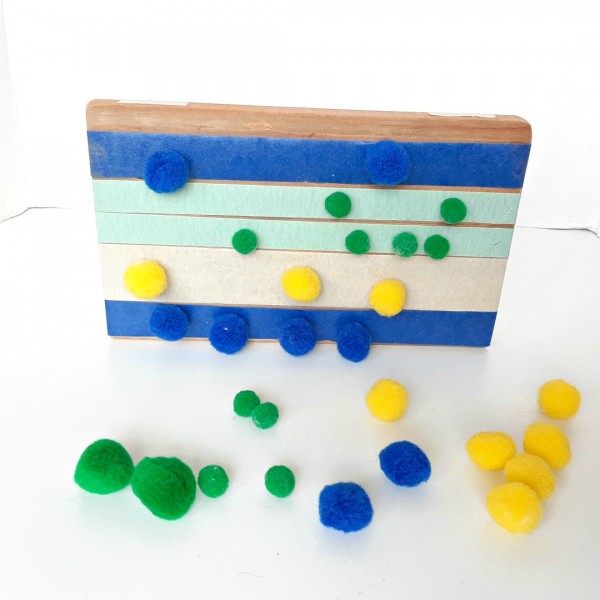 If you use a wooden board as your base you can stand it one edge to display your work.
Cardboard can be hung on the wall to create a vertical surface on which to work.

Related: Importance of working on a vertical surface at The Inspired Treehouse