Sorting Fall Leaves Preschool Math
Gather some leaves in gorgeous fall colors to use in simple sorting and counting activities with preschoolers. Autumn activities with leaves promote awesome hands-on fun and learning.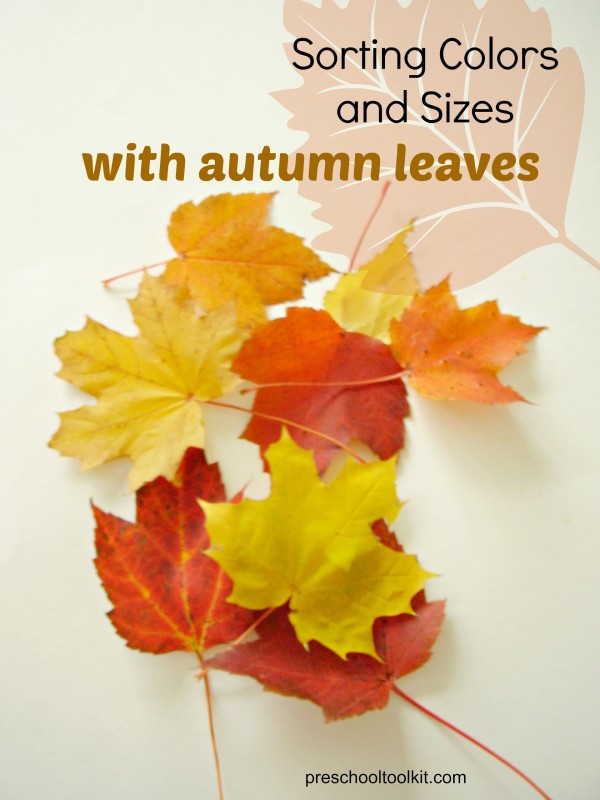 This post contains affiliate links. Privacy and Disclosure
Autumn comes in bursting with color and sound, especially in nature: red, gold and orange leaves on trees; snapping twigs and crunching leaves under foot. That crunch of autumn leaves is a sure sign of the changing season. For many of us it means raking leaves.
Raking leaves can be fun if it means making a huge pile of leaves to jump into!
Fortunately, there are also lots of crafts and activities you can do with leaves.


Related: Fall Theme Crafts and Activities
Fall activities with leaves
1. Collect leaves on a nature walk.
Explore your backyard or a neighborhood park.
Observe the different trees and their leaves.
Feel the bark on the tree.
Collect a few leaves for activities in the home or classroom.
The leaves you collect will vary depending on the trees in your area. Maple, poplar, and oak trees all have leaves in different sizes, shapes and colors. We gathered leaves from each of these trees growing in our yard.
If you don't have access to leaves in a natural environment, beautiful artificial leaves can be purchased at a craft store or here's a link where you can buy leaves online.
2. Sort leaves by size and color.
Observe the different sizes and colors of the leaves. Some of the leaves will have more than one color, and some might still have a bit of green coloring.
Related: color-changing process of fall leaves.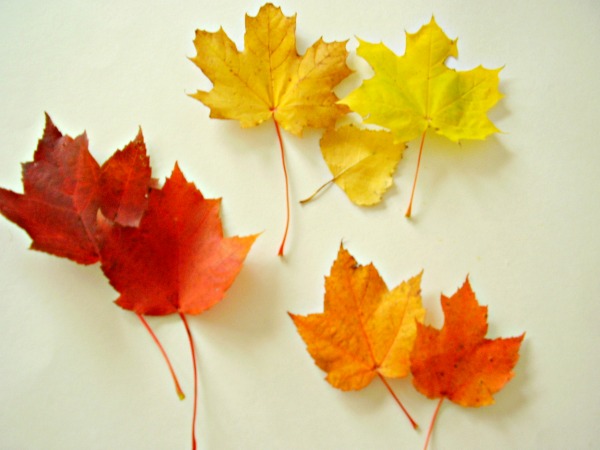 Sort leaves by color.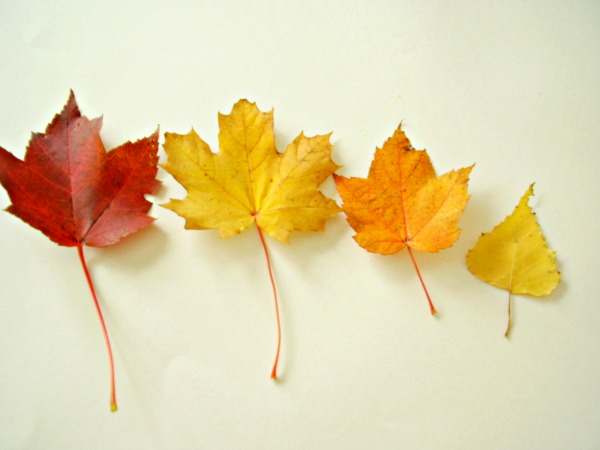 Sort leaves from largest to smallest.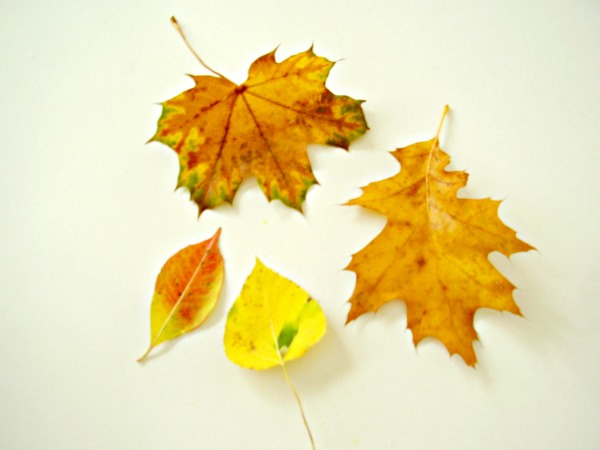 Sort leaves with more than one color.
3. Match leaf colors with other objects.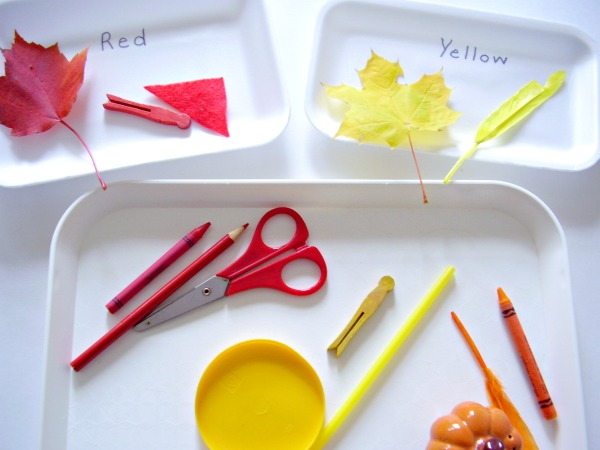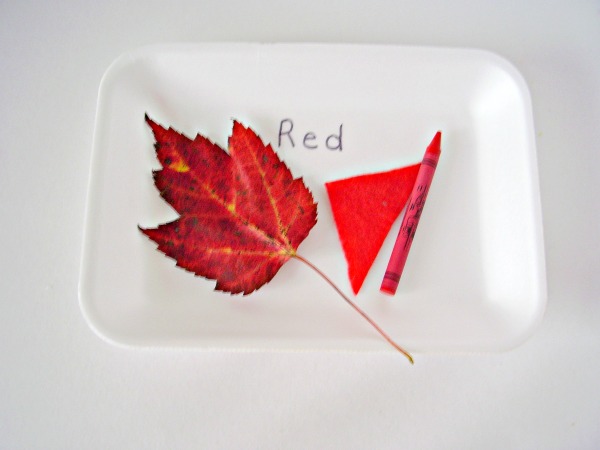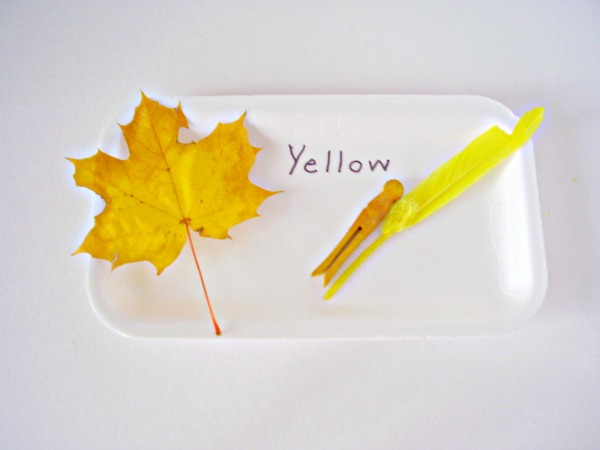 4. Use leaves in crafts and activities.
Have fun with a Painting leaves activity from Simple Fun for Kids.
Discover leaf properties with Leaf rubbings from KC Edventures.
Create a family of Leaf people with Fantastic Fun and Learning.
Make reading more fun with these cute Leaf bookmarks.
Observe the properties of leaves with a Leaf experiment.