Yummy Yogurt and Fruit Snack Kids Can Make Themselves
If your kids like yogurt and fresh berries in a bowl, they'll love this yummy option in a cone! Kids will have fun making this tasty treat, from choosing the flavor of the crunchy cone, to adding a generous topping of their favorite fruit.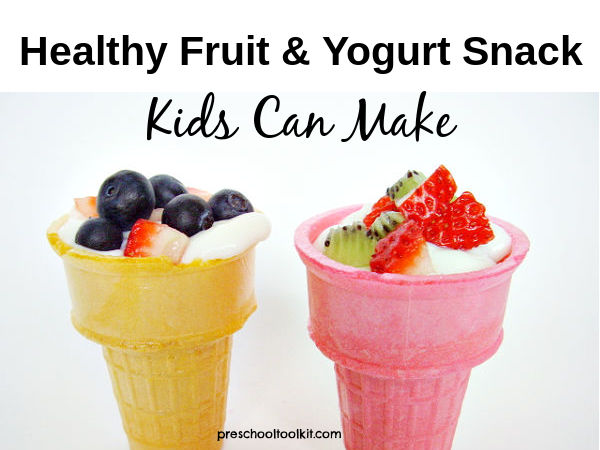 This post contains affiliate links. Privacy and Disclosure
Sometimes it's berry difficult to choose just one fruit option for a snack!
A bowl filled with colorful berries of different kinds is one way to satisfy a fresh fruit craving. Fresh or frozen fruit can also be introduced in foods like blueberry muffins or a strawberry milkshake.
Kids love to join in food preparations, whether it's making a small snack or cooking up a family meal.
Creating a snack with ice cream cones is an easy way to get the kids involved. This fruit and yogurt activity is fun for kids to do independently, with supervision from a grownup of course.
The hardest part about this activity will be choosing the ingredients.


Easy-to-make kids snack


Supplies for the yogurt and berries cone
There are various options available for the fruit, the yogurt, and the cone you use to make this snack.
Stick with favorite fruit choices, or go with seasonal options.


Greek yogurt is a popular choice for many families, but go with what you like. To make it a healthy snack, check the ingredient labels to compare sugar content.


Look for cones on the grocery shelf in different flavors, shapes and sizes. You can also find gluten free options in some stores.
The flat bottomed cones are easy to work with as they stand on their own. You can look for a cone holder like this one to place the traditional cones in while filling.
Instructions for a yogurt and berry cone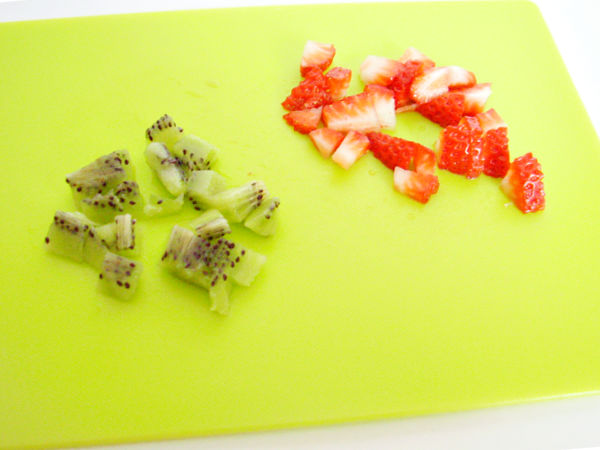 1. Chop the fruit into small pieces.
Kid appropriate utensils are available for giving kids more independence in the preparation.
Kids can help wash or peel fruit, and add the chopped pieces to their cones.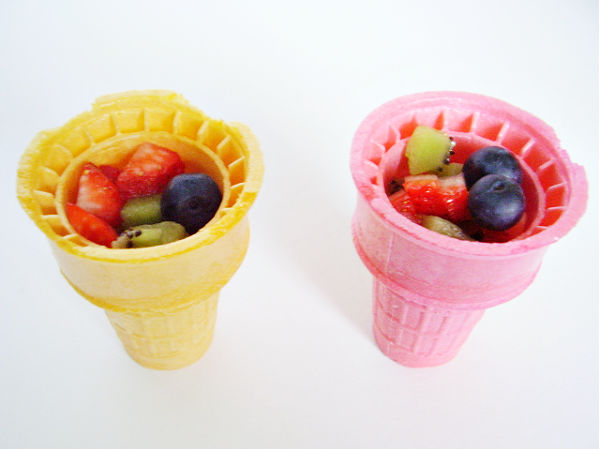 2. Fill the bottom of the cone with pieces of fruit.
Putting a layer of fruit into the cone first will help keep the cone from getting soggy. (But this can be ok too, if you prefer the cone to be softened!)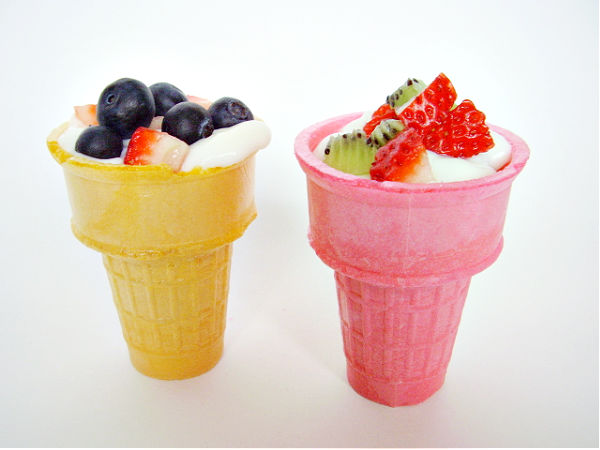 3. Spoon yogurt over the fruit pieces in the cone.
4. Top with more fruit.
Some yogurt will drizzle down through the cone. If you leave the cone sitting too long it will become a bit soggy.
But you won't have to worry about that because.....
this cool treat is so delicious it will probably be gobbled up right away!