Painting with Ice Cubes Process Art Activity
Painting with ice cubes is a fun process art activity that also provides a sensory and fine motor experience. Kids can make beautiful designs on paper with ice cubes, then preserve their pictures with prints in this fun creative process.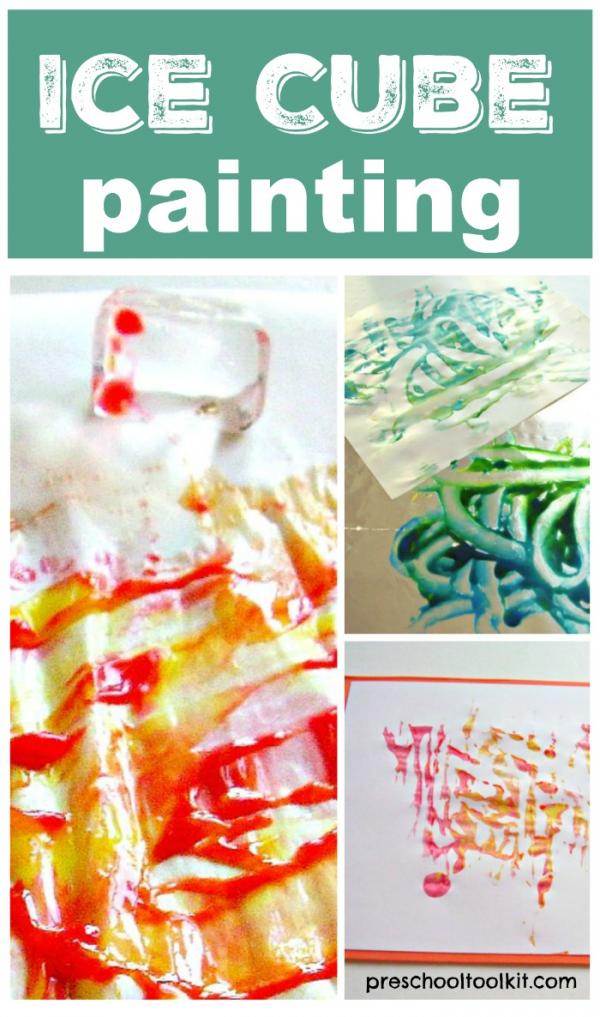 This post contains affiliate links. Privacy and Disclosure
An ice cube painting activity is fun for a winter theme, but it can be enjoyed any day. Kids will not only have fun painting with ice cubes, they'll discover how mixing two colors together can result in a different color.
Brrrr! Painting with ice cubes can be a chilly activity. Feel free to slip a glove on one hand to hold the ice cube.


Painting with ice cubes
In this activity, kids use ice cubes as painting tools. Before the paint dries, lay a piece of paper over the paint to make a print.
This will create beautiful artwork that is ready to be framed!
Instructions for ice cube painting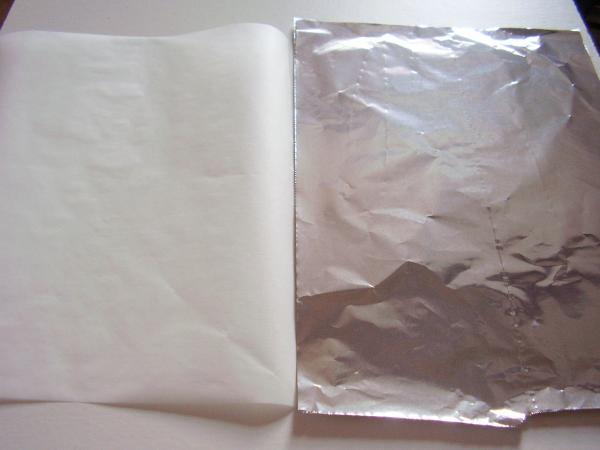 We used parchment paper (left) and aluminum foil (right).
Regular paper will get too soggy as the ice cubes melt during the activity.
Cover your table with with a towel or drop cloth.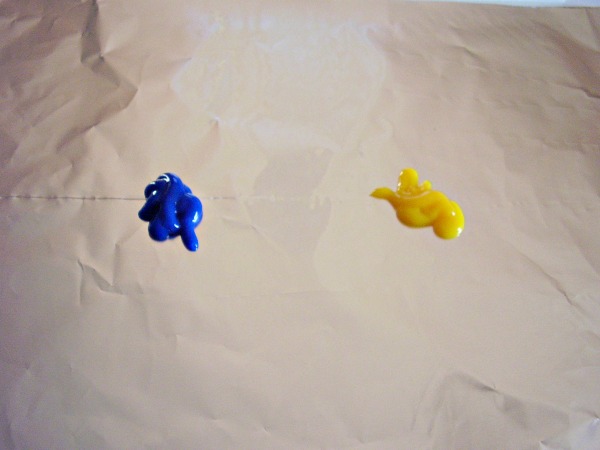 Place dabs of paint on a sheet of foil.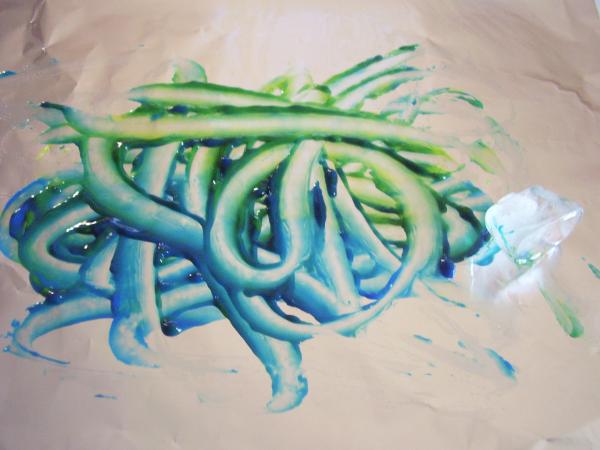 Rub an ice cube through the paint. Mix blue and yellow together to make green!
Make prints from ice cube paintings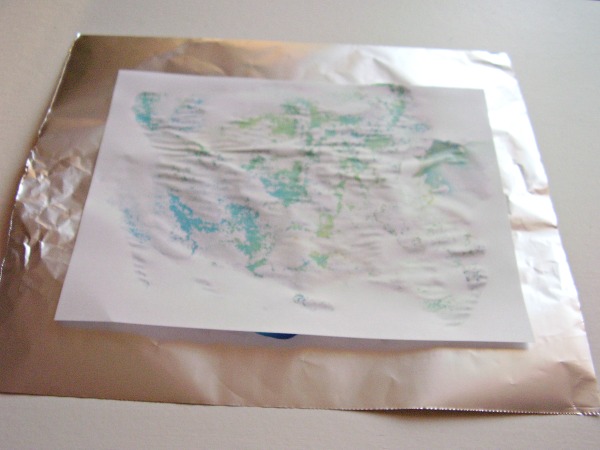 Place a sheet of paper over the paint. Remove the paper right away, don't let it lay too long on the paint.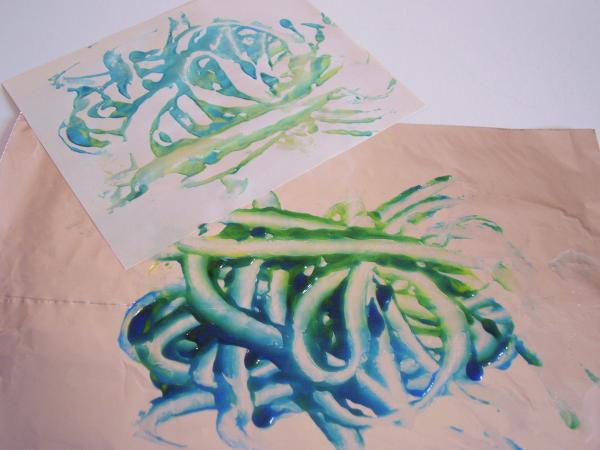 Lift the paper to reveal a beautiful print!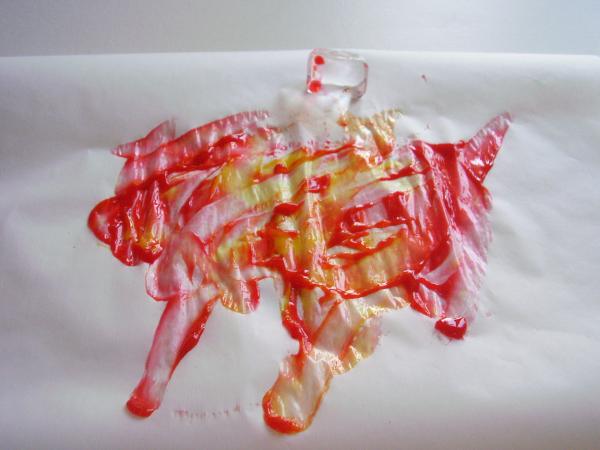 Repeat the activity on a sheet of parchment paper. Red and yellow make orange!


Note: Parchment paper may have to be taped to the table top to prevent it from rolling under.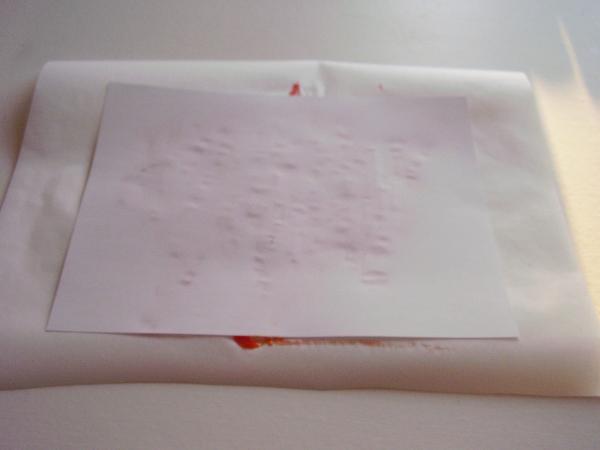 Cover the paint with a sheet of paper. Press gently.
Remove the paper right away. If it sits on the paint too long the colors will become blended together on the paper.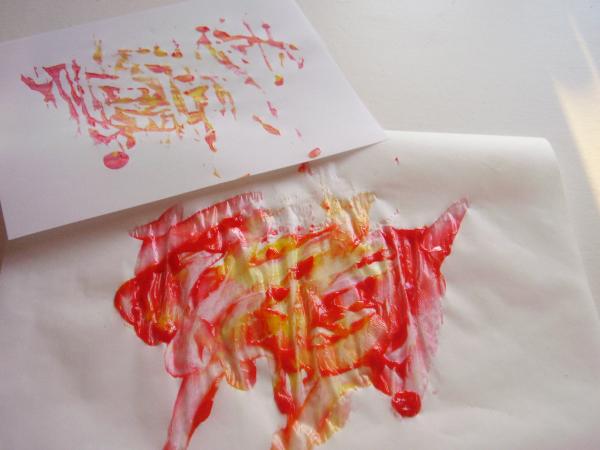 Look at the wonderful design you have transferred to the sheet of paper!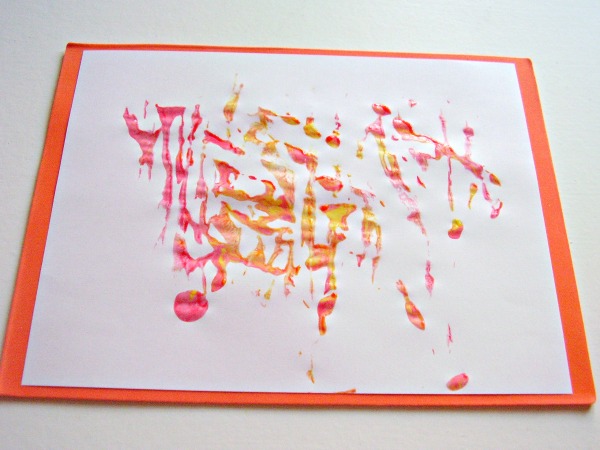 Frame the print by gluing it to a backing of construction paper or a craft foam sheet (shown here).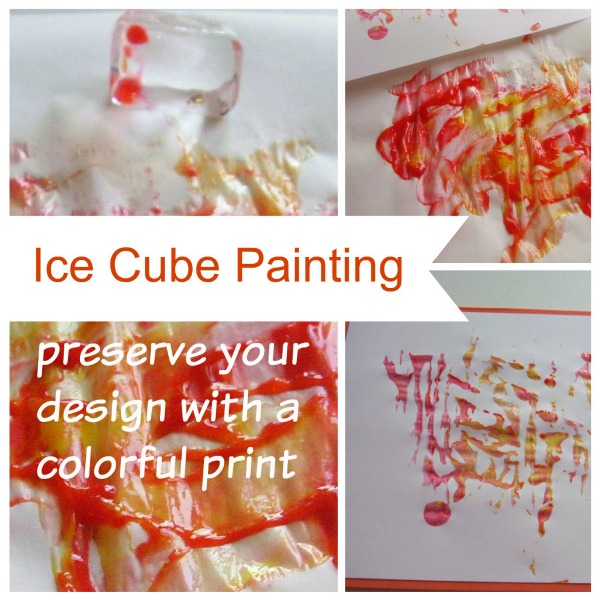 Sliding an ice cube through paint colors results in a fun sensory experience. Kids will love engaging with the colorful paints and cool ice cubes. And they'll be excited to share their beautiful paintings.
Visit our
Painting Activities
Pinterest board for more fun painting ideas!