How to Make Train Tracks for Pretend Play
This train track is fun to make for indoor pretend play. Kids can help design and build the track using everyday tape. Add play pieces such as a train station and passengers to inspire imaginative play.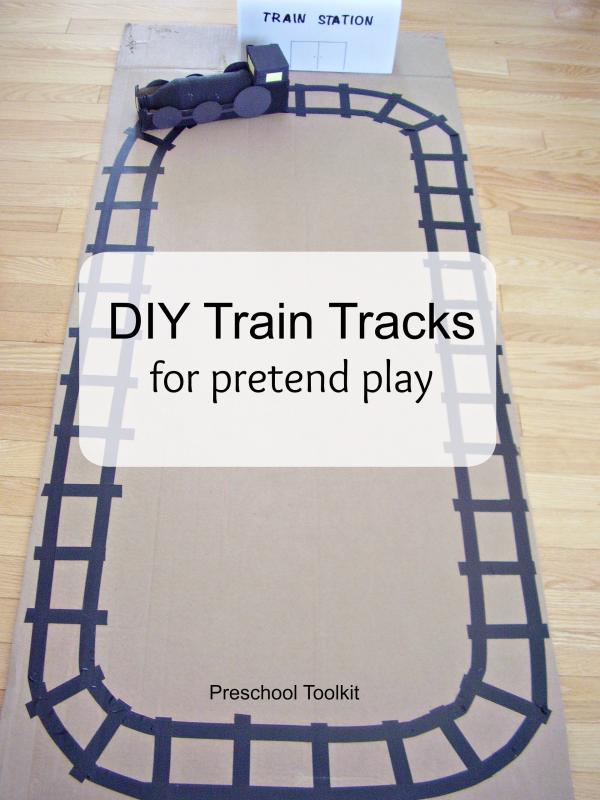 This post contains affiliate links. See our full disclosure.
Kids love playing with trains and locomotives. There is so much opportunity for imaginative play - train cars being loaded with cargo, passengers waiting to board, a locomotive chug-chugging into the station.
You can easily extend imaginative play by adding these simple homemade train tracks to the fun.
Train tracks
This train track is simply made with a large piece of cardboard and a roll of electrical tape.
We started with a piece of cardboard 26 x 59 inches (66 x 150 cm) but you can use any size you have on hand, or tape two or more pieces together.
We used black electrical tape to make the track but it would be fun and creative to use colored masking tape or washi tape!
The dimensions provided in the instructions below are based on the size of our locomotive craft.


Supplies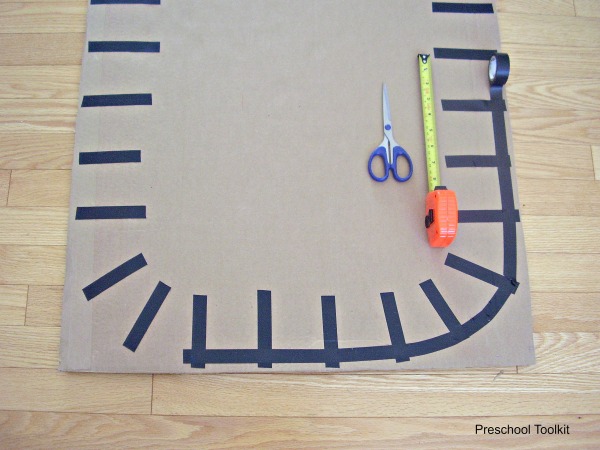 Instructions
1. Cut 4-inch (10 cm) 'railway ties' and tape to the cardboard approximately 2.5 inches (6.5 cm) apart.
2. Tape long pieces of tape for the 'steel rails' onto the 'ties'. Make small cuts in the tape on the corners to overlap and smooth out the tape.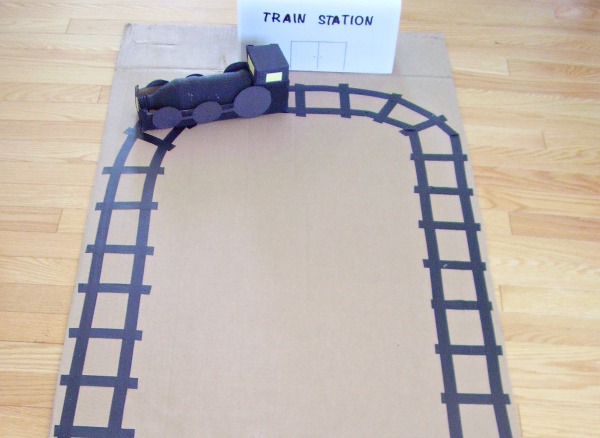 Make a locomotive, a train with train cars and a train station to inspire small world play.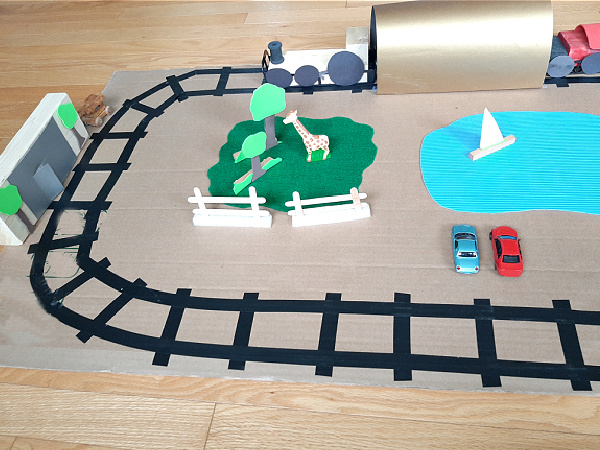 You can easily extend the play by adding grass, trees and a pond to the area inside the tracks. Use props such as small toys and pieces of felt to create play areas.