Best Train for Kids to Make with Recyclables
This train, complete with train cars and engine, is fun and easy to make using recyclables. Kids will love painting the locomotive and choosing cargo for the train cars.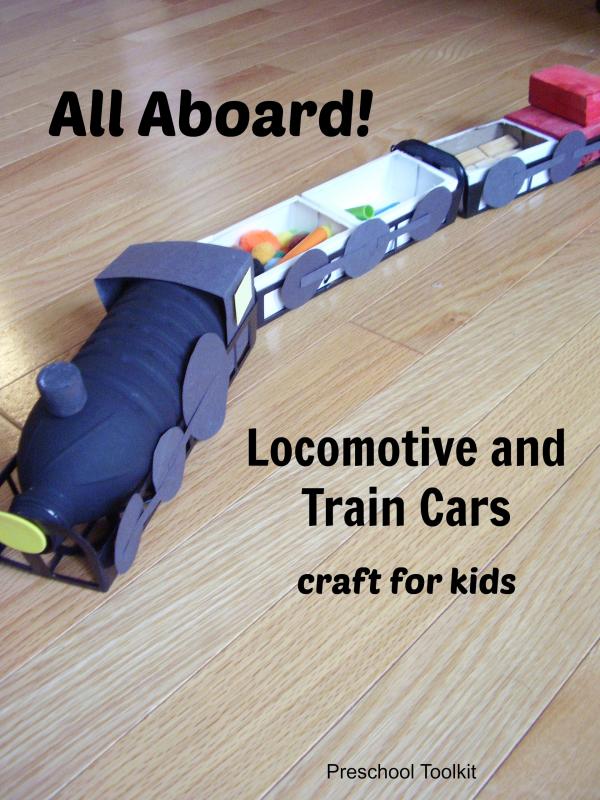 Privacy and Disclosure
for information on cookies and affiliates
Pretend play is so much fun with a train craft. This activity is perfect for supporting kids early developmental skills such as language and cognitive.
Kids make the train cars while engaging fine motor and creative skills. After they do the craft, they create small world scene with train, train station, and train tracks.
Train craft
This train craft uses recyclables and basic craft supplies in a fun activity. Substitute items if necessary.
For example:
Use a long cracker box or other container in place of a tomato tray.
Use plastic blocks in place of wood blocks.

Supplies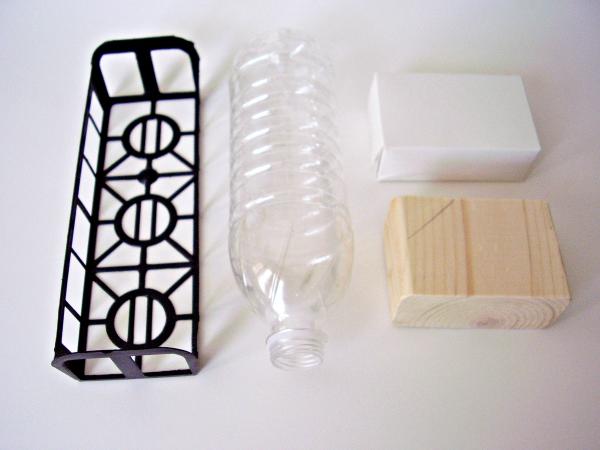 tomato tray or similar packaging
black and red kids paints
small boxes such as bar soap boxes
Instructions for the train cars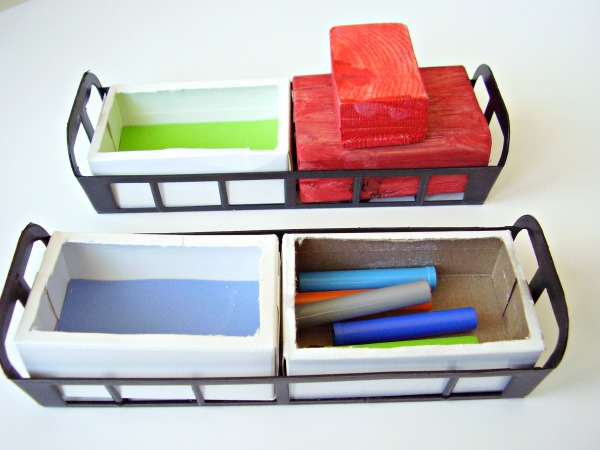 1. Remove the tops of the small boxes and place them inside the tomato trays.
2. Fill the train cars with "cargo" such as marker tops, clothespins, and crayons.
3. Paint small blocks of wood with red paint for the caboose.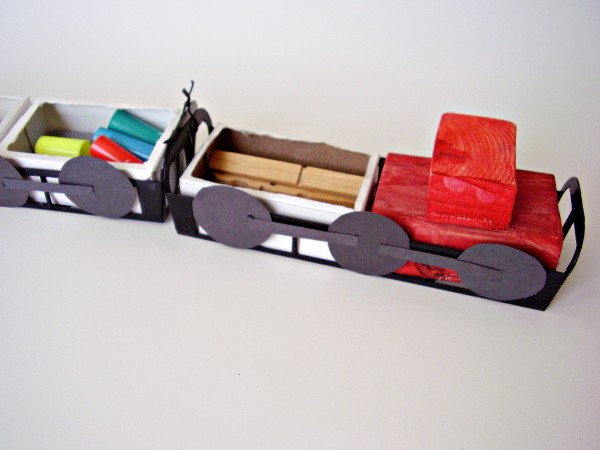 4. Cut out wheels from black construction paper.
5. Link the train cars together with twist ties.
Instructions for the engine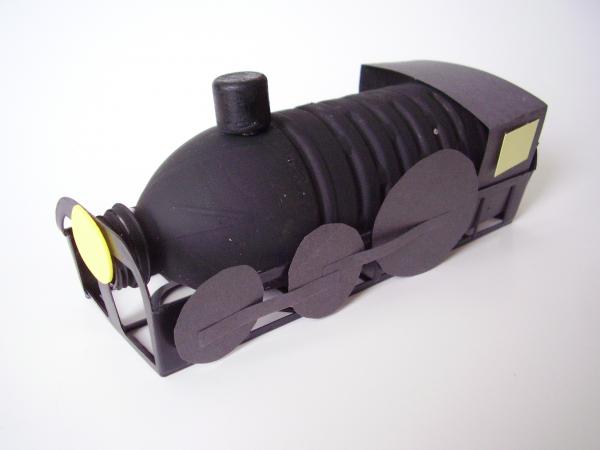 1. Paint the water bottle black. When dry, place it in the tomato tray.
2. Cut wheels from black construction paper in 3 different sizes and glue to the side of the container.
3. Paint a wood dowel or bottle cap for the smokestack.
4. Cut a rectangle from black paper for the cabin. Glue a small window onto the side. Fold the the rectangle to fit over the back of the locomotive.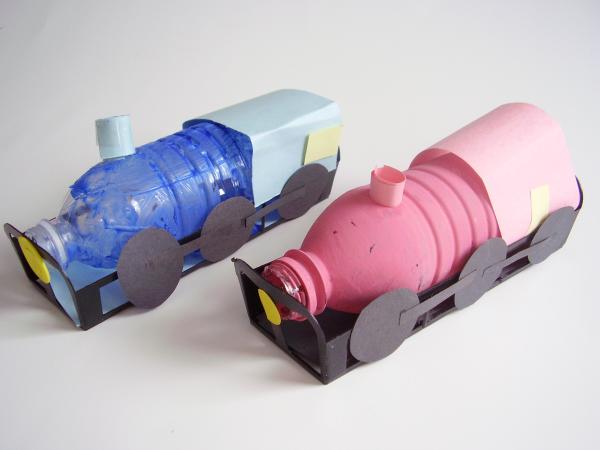 These locomotives illustrate how creative kids can be with crafts projects. They are a fun alternative to the usual paint color we see on locomotives.
And while we love Crayola products, we did have a little trouble with the blue finger paint flaking. The black paint is Melissa and Doug, and the pink is a combination of red and white acrylic craft paints.
Related: Locomotive made with a water bottle and a cracker box.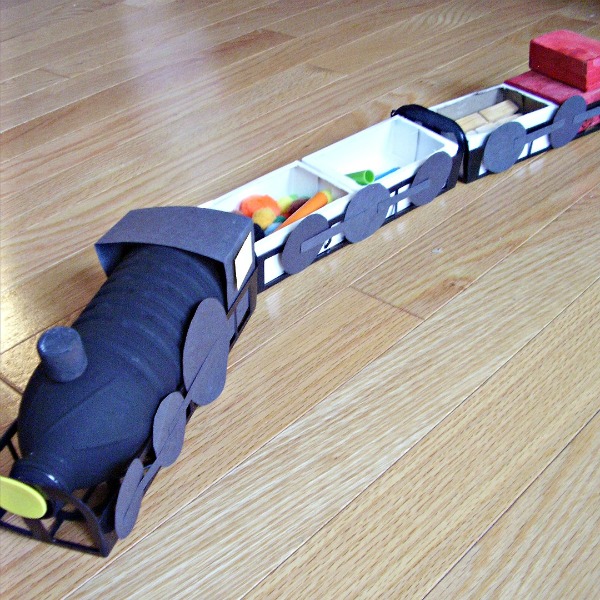 Who's on board with me for open-ended arts and crafts opportunities?
Providing a variety of materials will encourage imagination and creativity.
All aboard! This train craft is ready to pull into the station.
Find lots of crafts for preschoolers on our Crafts Board on Pinterest.
Follow us on Facebook, Pinterest and Twitter.
Train crafts and activities from kid-friendly bloggers
DIY Engineer Paper Plate Hat Inspired by Pete the Cat - Crafty Mama in Me
Sponge Painted Train Craft Inspired by Freight Train - Buggy and Buddy
How to Make House Blocks for the Railroad - Adventure in a Box
Subway Train Coloring Page - What Do We Do All Day
DIY Kids' Train Table - Mini Monets and Mommies