Easy Cardboard Spider Preschool Craft
Spider crafts are so much fun, especially when the spider you make can be used for pretend play. This little spider crawls through the branches as he spins his web.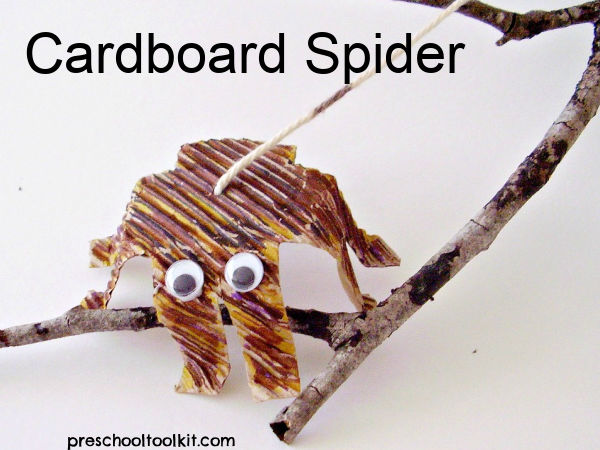 This post contains affiliate links. Privacy and Disclosure
Spring is the time of year when bugs and other creepy crawlies start to appear everywhere outside, and sometimes even indoors (yuk!).
I love that our early learners are often attracted to bugs and insects. It's meaningful for kids to explore nature and learn to appreciate all creatures large and small.
While a spider is not actually an insect - it's an arachnid - it does share a phylum with insects. Spiders are often grouped with insects in spring crafts and activities with early learners.
Kids can recreate creepy crawlies with their own unique creations, using basic craft supplies.
They'll engage fine motor skills - cutting and gluing, drawing and painting - putting small parts together to build a bug!
While I'm not a fan of spring's bug invasion, outdoors or indoors, if I had to choose I would prefer a spider over most other tiny crawly creatures.
In this activity, kids will have fun coloring and gluing to make a friendly little spider.
Cardboard spider craft
This little spider is easy to make with cardboard, markers, and googly eyes.
Recently we received a gift of a set of dinner plates. The plates were separated by squares of corrugated paper that was perfect for this craft.
Corrugated paper adds texture to the spider for an added sensory play opportunity. If corrugated isn't available you can use any cardboard you have.
Related: Corrugated cardboard flower craft

Supplies for spider craft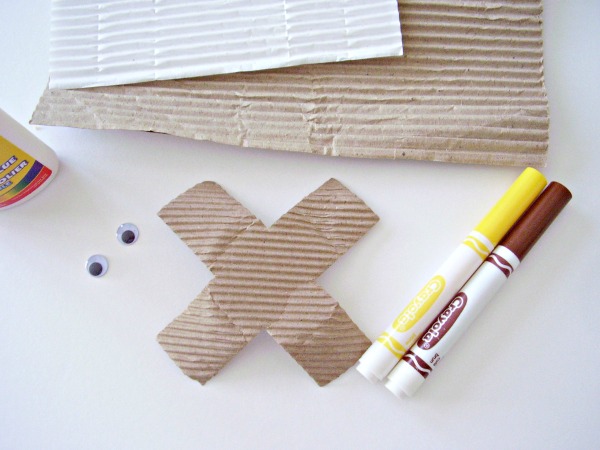 Instructions for spider craft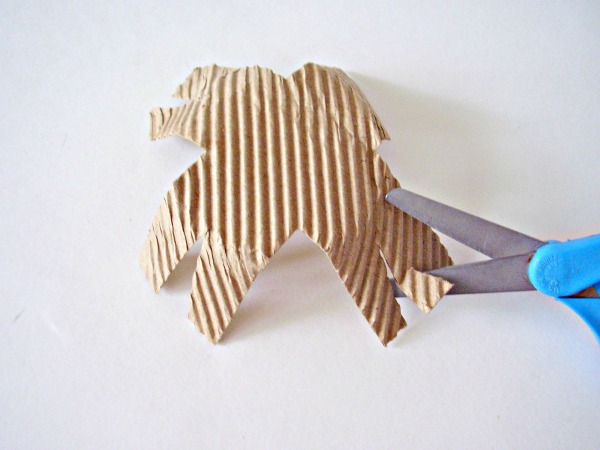 1. Cut a 5 inch (12.5 cm) square from the cardboard.
Remove four corners to make an X shape.
Leg length is 2 inches (5 cm).
2. Bend the legs under at 1.5 inches (4 cm) from the outer edge.
Cut a V shape out of each leg. This will transform four legs into eight legs.
3. Bend the outer tips of the legs up.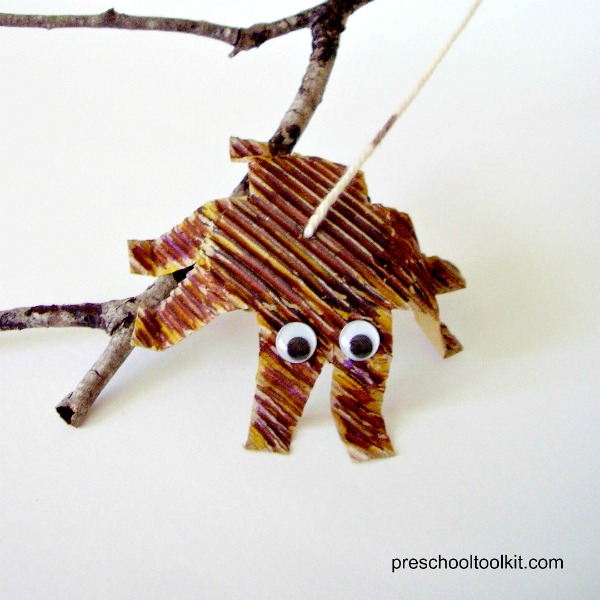 4. Color the spider with paint or markers.
5. Glue on the googly craft eyes.
6. Poke a small hole in the center of the spider and insert a length of string or yarn.
Make a knot at the end of the string so it will not pull out of the hole.
Use the string to help your spider 'puppet' crawl around the branches.
The string also becomes the 'thread' he dangles from as he spins his web!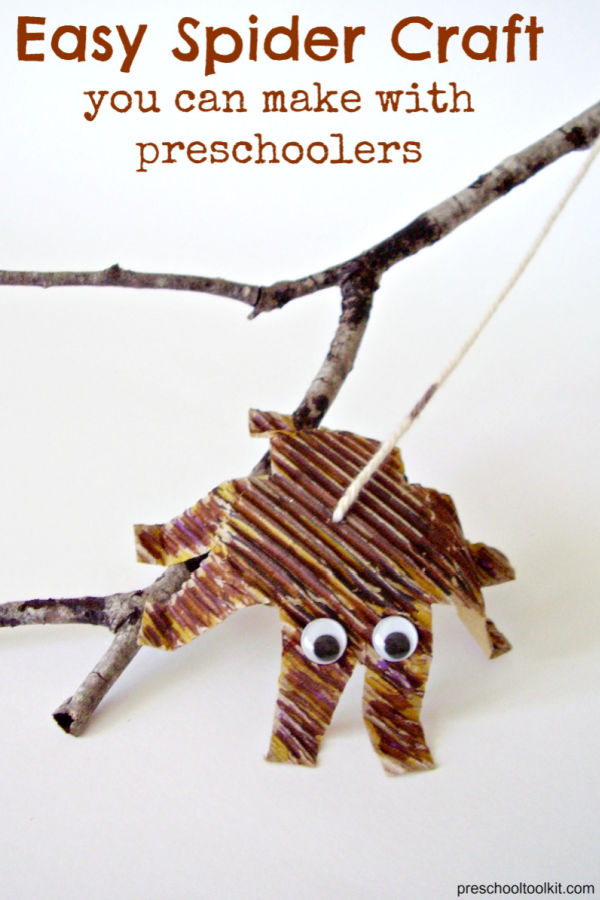 Bugs and insects and other creepy crawlies are fun for kids to make as they explore nature in spring and summer.
Extend the bug theme in pretend play with gross motor movements: fly with a butterfly; crawl with a caterpillar; spin a web with a spider.