Burlap Pumpkin Preschool Craft
Kids will love making a burlap pumpkin as part of their fall season activities. This creative painting activity is a fun way to explore pumpkins and the autumn harvest. A burlap pumpkin craft can be used as a Halloween decoration at home or in the classroom.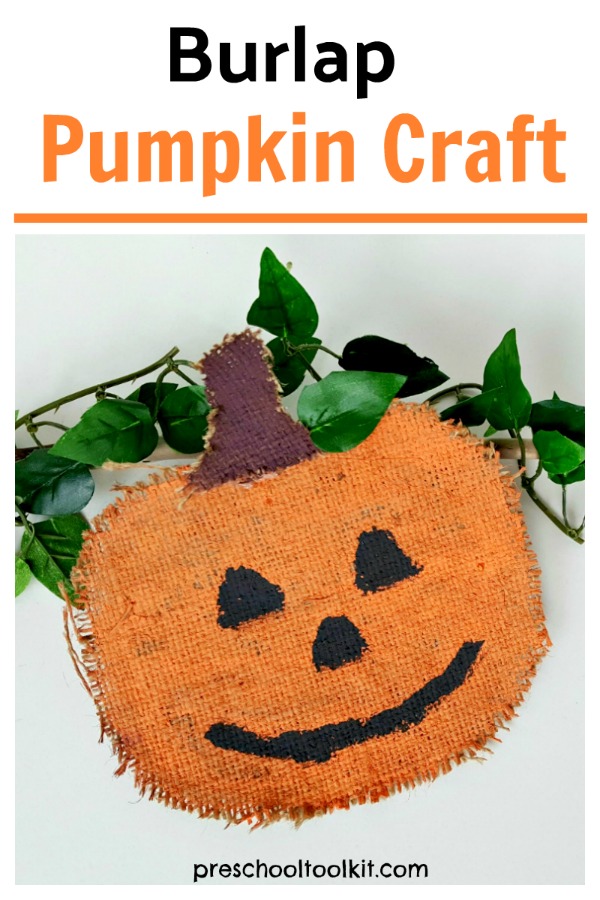 Privacy and Disclosure
for information on cookies and affiliates
Burlap is very versatile for using in kids crafts. It is flexible and durable, with lots of options for creative crafting.


Related: Burlap crafts for the whole family


Burlap is easy to paint in a creative art activity. And while kids have fun painting, their early developmental skills are being engaged.
The texture and color of burlap provide awesome sensory play for kids.
Painting activities support the use of fine motor skills, holding paint brushes and using large and small strokes to apply the paint.


This activity is easy to set up with burlap and paint, and is suitable for toddler, preschool or kindergarten age children.
Burlap pumpkin craft
Supplies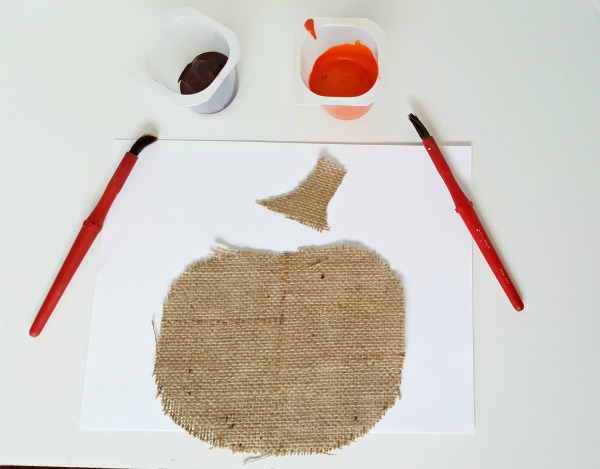 Burlap - pumpkin and stem cutouts
Orange paint
Brown paint
Black paint
Glue - white craft glue or glue gun
Artificial leaves
Instructions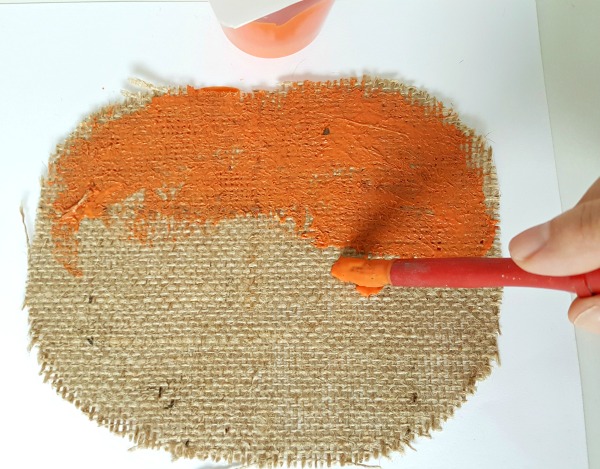 Place the burlap cutout on a piece of paper and paint it orange with kids craft paint.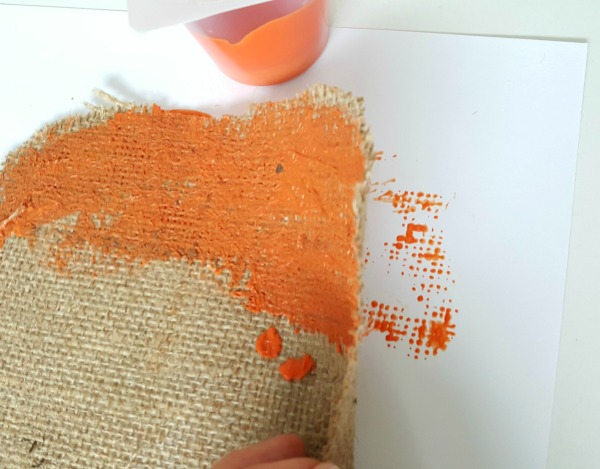 It's interesting to lift a corner of the burlap to reveal the design left by the paint as it seeps through the porous burlap fabric.
You can use the pattern on the paper to create a new picture in another craft activity!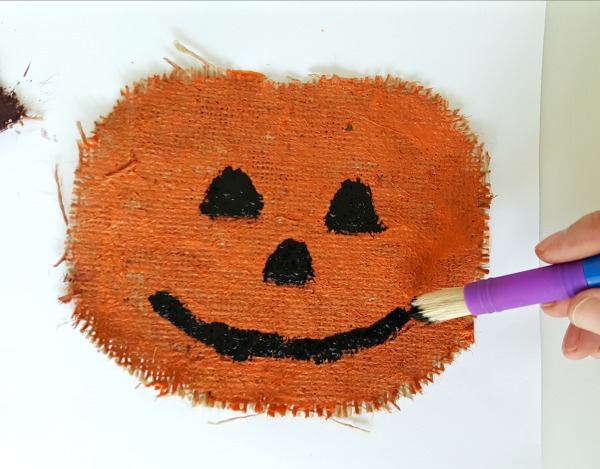 Paint eyes, nose and mouth on pumpkin with black paint.
Paint stem with brown paint.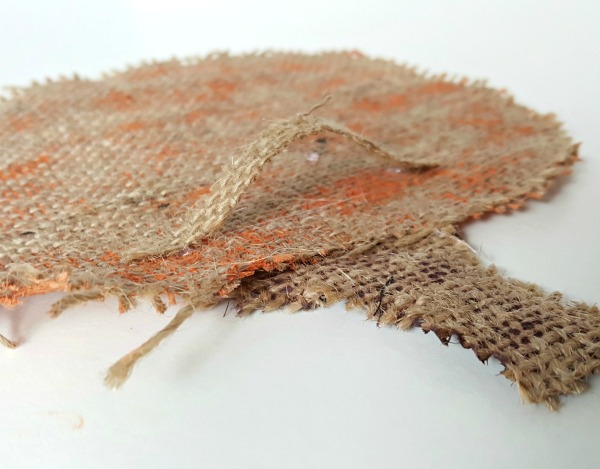 Glue a strip of burlap on the back of the pumpkin for a hanger.
We used a glue gun but you can use white school glue if preferred.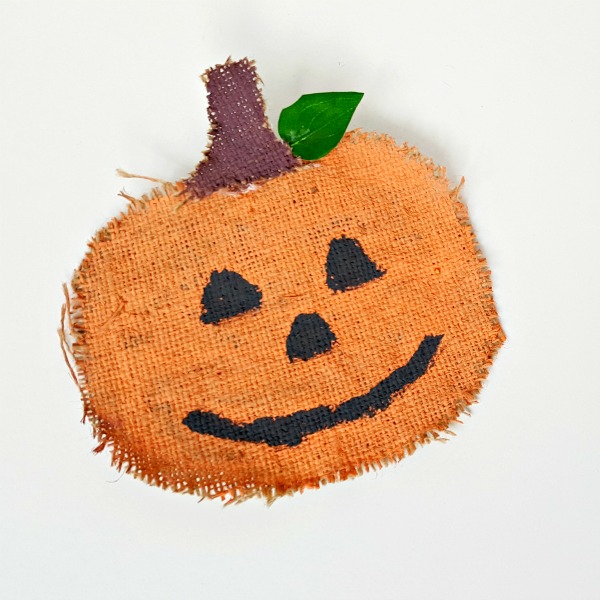 Glue the stem and a green leaf at the top of the pumpkin.
Use either a burlap leaf painted green, or an artificial leaf as shown here.
If preferred, cut out the pumpkin and stem in one piece of burlap.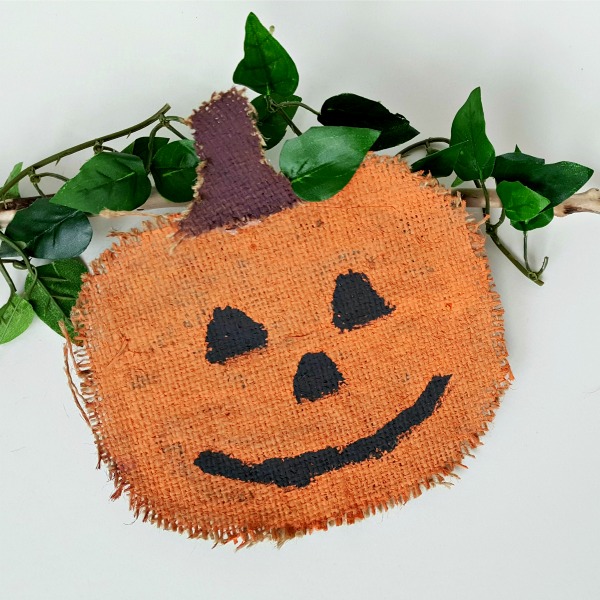 Decorate around your pumpkin with artificial leaves to create a pumpkin patch.
Display your smiling pumpkin for everyone to enjoy!