How to Make a Paper Crown for Pretend Play
A paper crown is a fun craft for kids to make for pretend play. Making the crown promotes fine motor, creative, and math skills. It's easy to provide open-ended opportunities for dramatic play with this simple crown craft.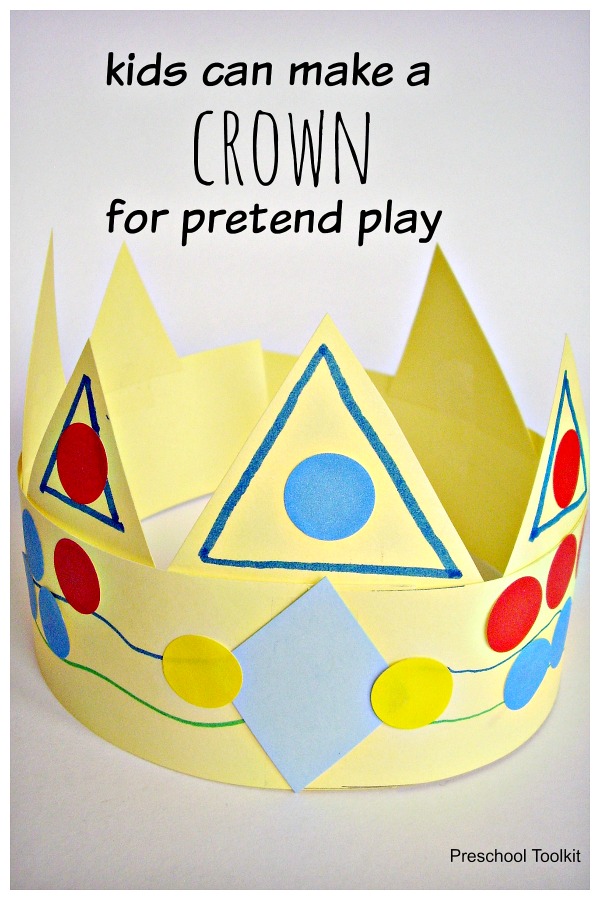 This post contains affiliate links. Privacy and Disclosure
Kids love pretend play. It provides open-ended play that supports social, language and cognitive development. Dressing up in costumes is often part of the imaginative fun.
A paper crown craft is a great way to inspire some awesome creative play, in many different ways.
A king needs a crown to wear as he rules inside a cardboard box castle!
A princess wears her crown when she is chasing a fearsome broomstick dragon!


Paper crown craft
This is an easy crown to make, using basic craft supplies.
Use materials you have on hand to make this craft your own. You can substitute types of paper, paper shapes, and decorations.
You will need: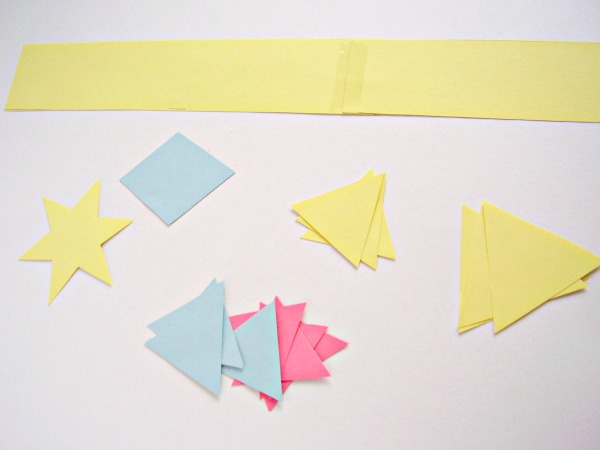 Instructions:


1. Cut a 2 inch (5 cm) wide head band from card stock or construction paper.
If you don't have paper long enough to go around your child's head, simply join two strips of paper with tape as shown in the image above.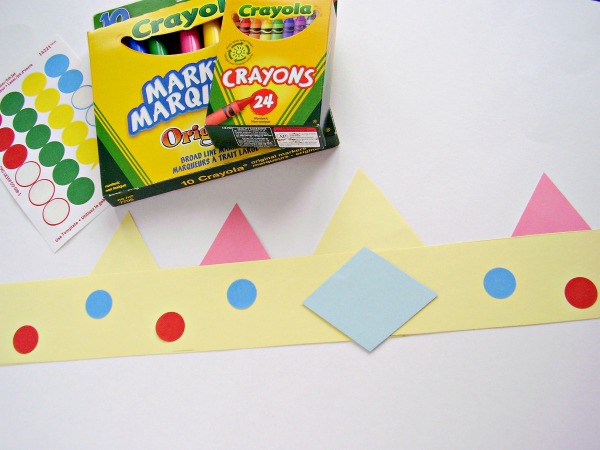 2. Lay the headband flat on the table. Glue or tape triangles to the back of the headband.
Create designs with different sizes and colors of triangles.
3. Decorate the crown with paper shapes, crayons or markers, and self-adhesive dots or other decorations.
Talk about the sizes and colors of shapes used, and patterns made with the triangles, as you play.

4. Glue a large diamond shape to the front of the crown. Add gems or other glitter to the diamond shape if preferred.

A tape dispenser is one tool I find very handy when doing crafts. Not all tape dispensers are kid-friendly as they have a sharp cutting edge so use caution when dispensing tape with the kids.
Here's one similar to mine you can purchase online.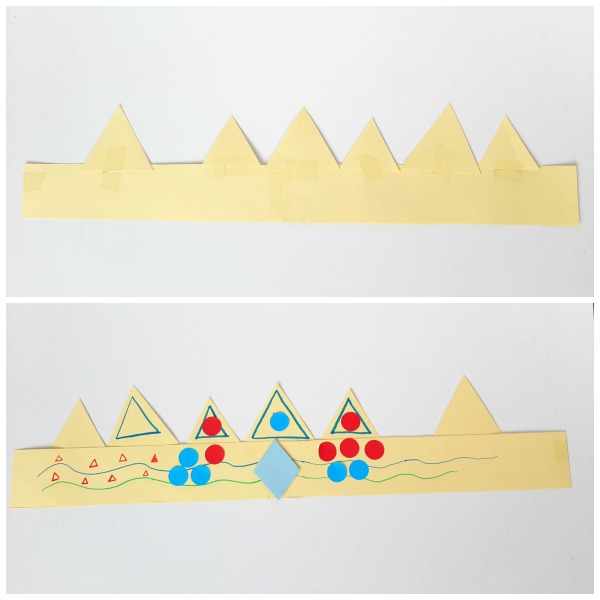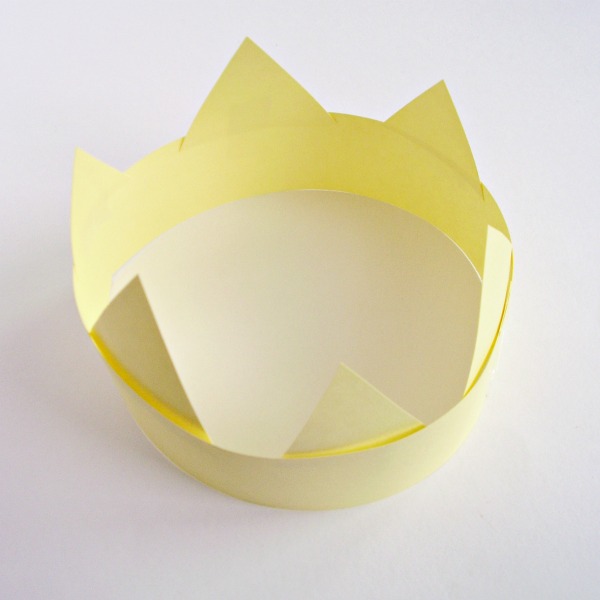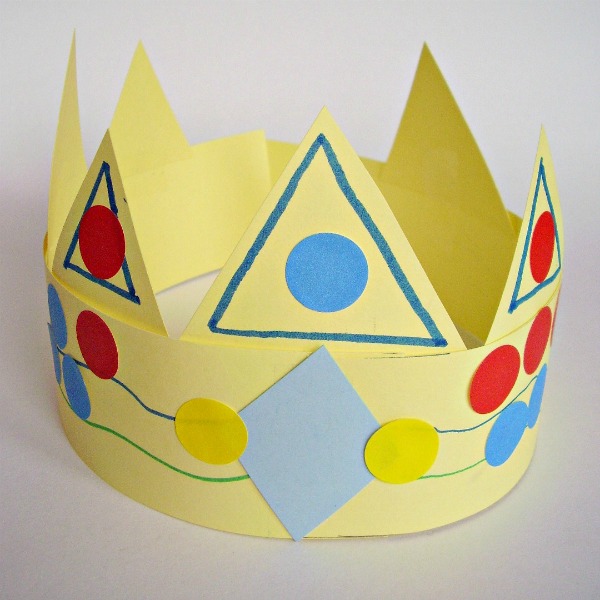 5. Once you have completed the decorations, tape the ends of the headband together to fit your child's head.
This beautiful paper crown is ready to wear to prompt imaginative play and encourage use of language skills.
Build a castle with boxes or blankets and get ready for some fun pretend play.
Here's another way to make the paper crown.
Fold a piece of paper. Cut triangles from one edge as shown in the image above.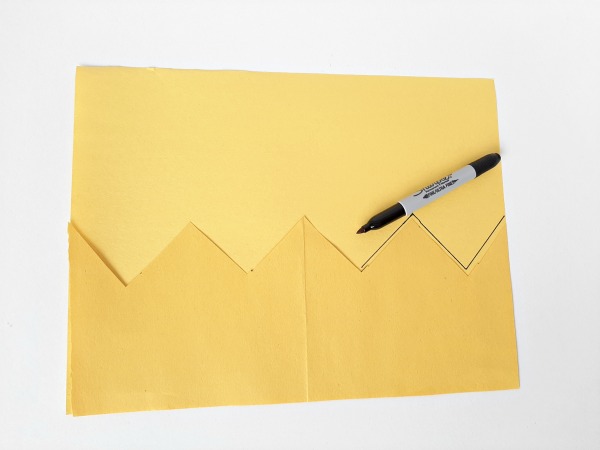 Open the folded paper. Lay it flat on a piece of construction paper to use as a template for the crown.
Cut out a second piece of construction paper. Tape the two pieces together to fit your child's head.
Decorate in the same manner as the first crown.
Either method will produce a fun costume for pretend play!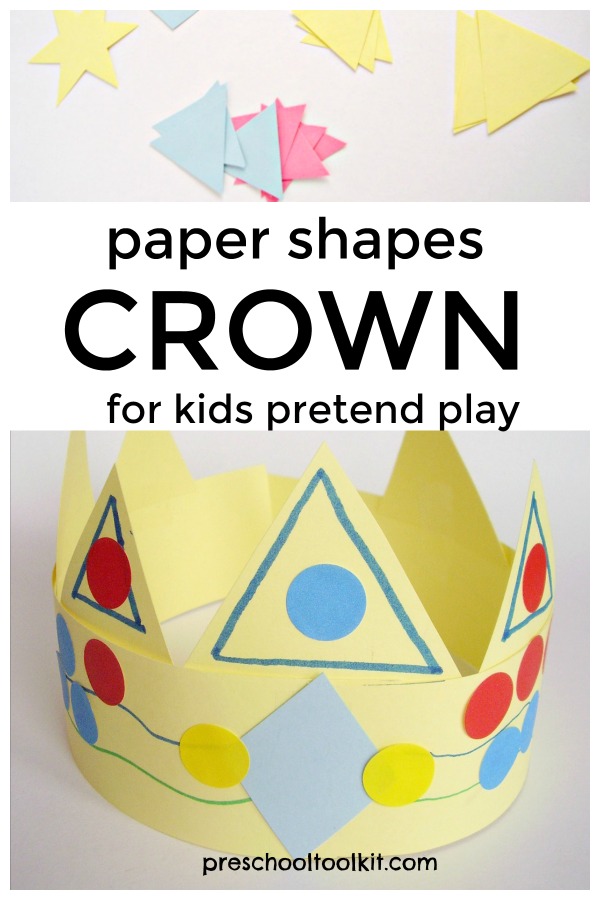 More pretend play ideas from kid-friendly bloggers!


30 + Pretend Play Ideas from Mess for Less
Pretend Play Fishing Activity from Mom Inspired Life
Dramatic Play Gingerbread Man Activity from Fun-A-Day
Clothesline Activity: Laundry Day Pretend Play from Happy Hooligans
Pretend Play in Preschool: How to Be a Scientist from The Preschool Toolbox
This craft can be found along with other crafts and activities from kid friendly bloggers at:
The Resourceful Mama Made for Kids Linky