Mailbox Craft for Kids Pretend Play
A homemade mailbox is easy to make with a recycled box and basic craft supplies. The finished mailbox provides an awesome invitation for toddlers and preschoolers to engage in pretend play.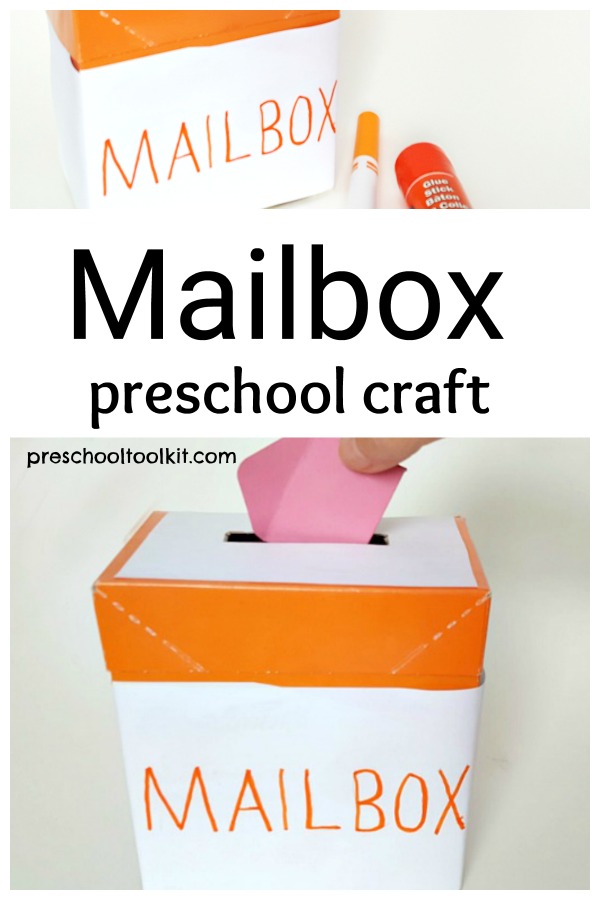 Privacy and Disclosure
for information on cookies and affiliates
Pretend play is an important part of kids early development. It supports language and cognitive skills, promotes social interactions, provides outlets for emotional and creative experiences, and fosters imagination and role-playing.
Related: The importance of pretend play
Pretend post office play is one area of creative play that is easy to set up at home or in the classroom.
Mailbox craft
This craft is simple to make with a recycled tea box. The box can be decorated any way you choose, and is small enough to sit on a table or shelf.
The lid on this type of box lifts easily to remove posted letters.


Supplies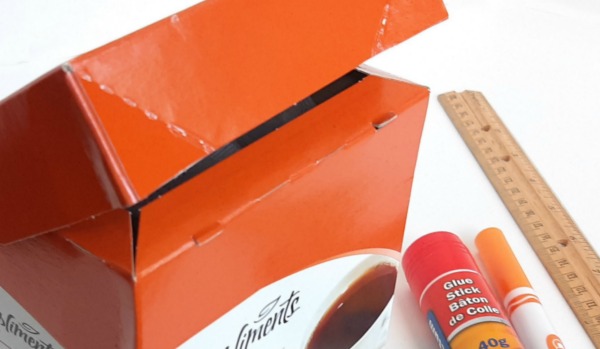 This type of box that holds tea bags is perfect for a mailing activity. The lid on the box is hinged at the back, and easy for kids to open and close. If you don't have this type of box, any cardboard box with a lid can be adapted for this activity.
Instructions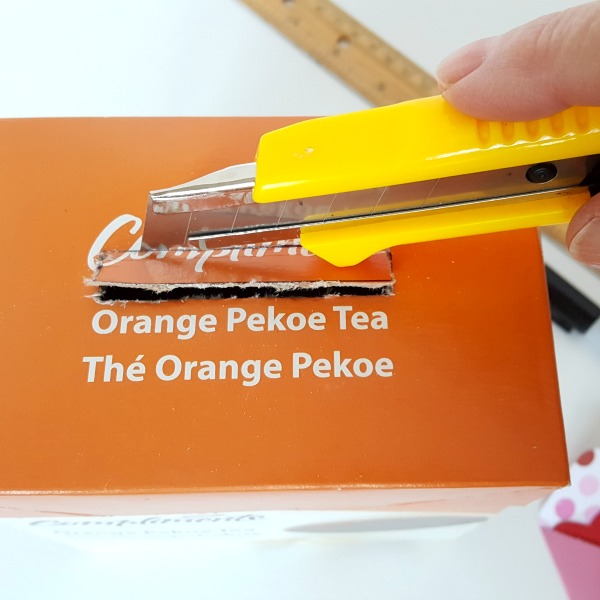 Make an opening in the top of the box with a craft knife or scissors.
You can use a ruler and marker to mark the outline of the opening in the center of the lid.
The size of the opening will depend on the size of the letters you want to post. I found some small envelopes at the dollar store that are perfect for this activity. They even have a small paper heart that fits inside the envelope.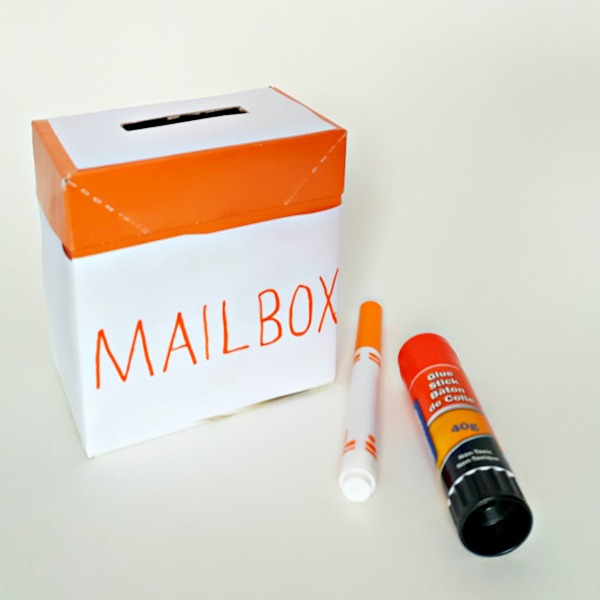 Spread glue over the box.
Wrap paper around the box to cover the sides, but not the lid. Allow the lid to open and close freely.
Decorate the mailbox with markers, crayons or stickers.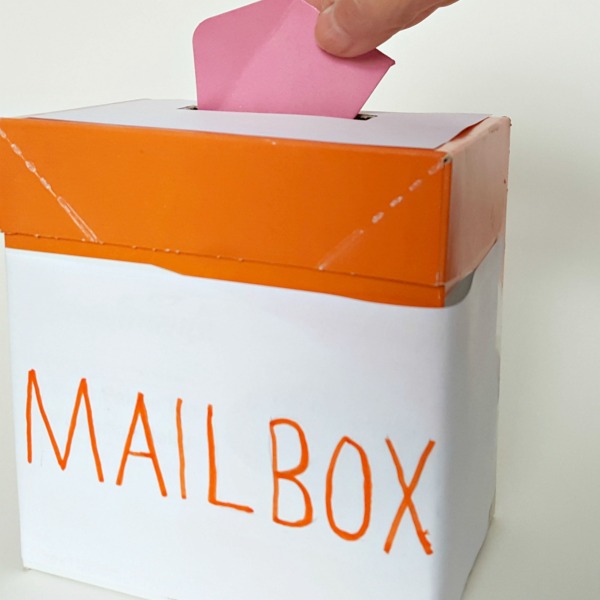 Create letters and pictures for family and friends. Post them in the letterbox.
If the letters are too big to fit inside the opening, kids will have to use their fine motor and thinking skills to fold the papers to a size that fits the opening.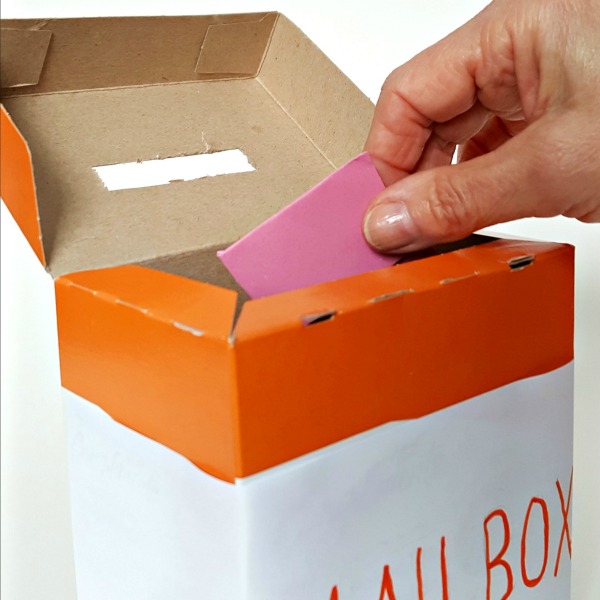 Lift the lid of the box to remover the posted letters.
Place the letters in a mail bag to deliver to friends and family!
Learning through play
Here is one way to play pretend post office at home or school.
Set up areas of the room as houses or residences, each with its own mail address. Provide each residence with a mailbox with the house or street number printed on the mailbox.
Make a post office area with a community mailbox for posting letters.
Kids can label envelopes with the available addresses, then post the letters in the community mailbox.
The mail carrier will remove the letters, place them in a mailbag, and deliver them to the appropriate addresses.
Post office pretend play products
Mailbox set Mail carriers vest