Preschool Science Wind Experiment
In this activity, wind is created with a small fan to determine how much weight the wind can move. Have fun observing the strength of the wind as you and the kids conduct a simple experiment together.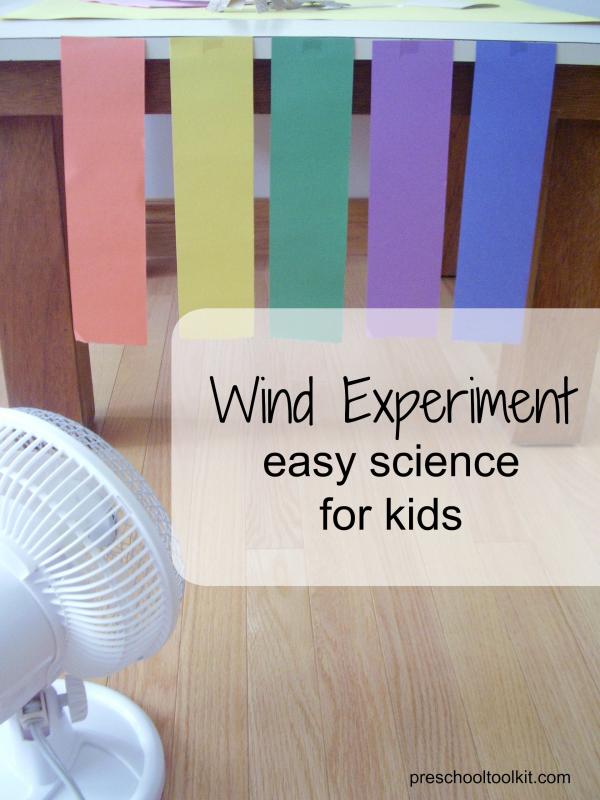 This post contains affiliate links. See our full disclosure.
This wind experiment uses colorful paper and a variety of household or craft items such as crayons, feathers and clothespins.
After setting up the experiment, extend the fun and learning by predicting outcomes .
Can you guess which items will be swept away by the wind?


Wind experiment with a table fan


We love science activities that are easy to set up using simple household materials.
Cardboard is the main ingredient in this marble run that will be a hit with kids.
This experiment with a small table fan explores the strength of the wind.
Supplies for wind experiment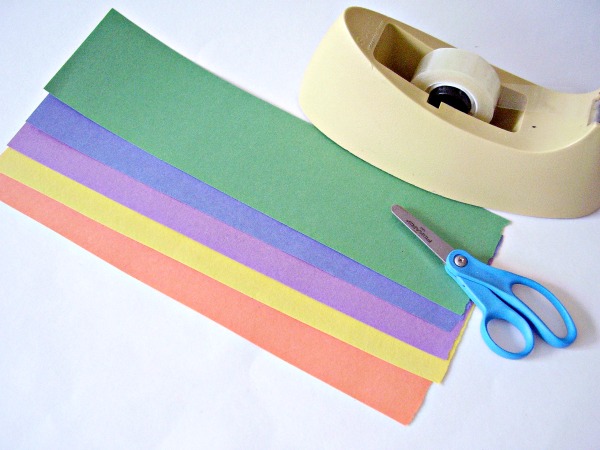 Instructions for wind experiment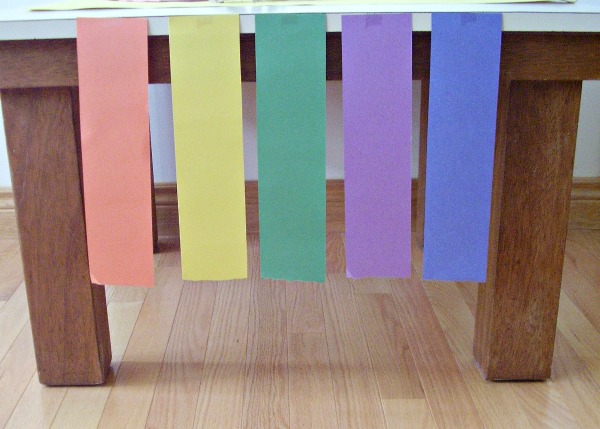 1. Cut construction paper into strips measuring 3 x 12 inches (7 x 30 cm).
2. Tape one end of each strip to the top of a low table so the paper hangs down as shown in the photo.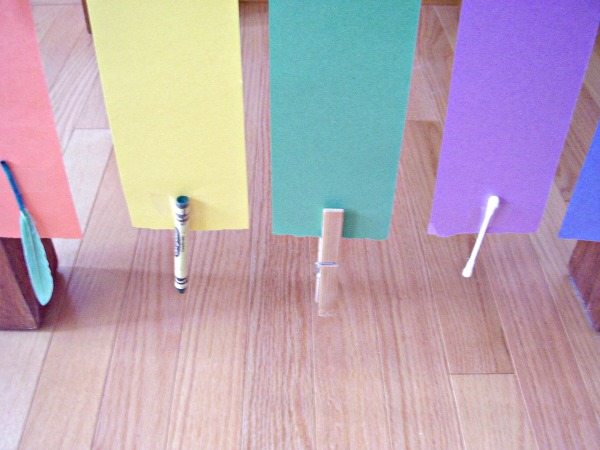 3. Tape various objects to the ends of the paper strips to serve as weights (variables).
Objects might include a feather, crayon, clothespin, and cotton swab.
Leave one strip empty (control).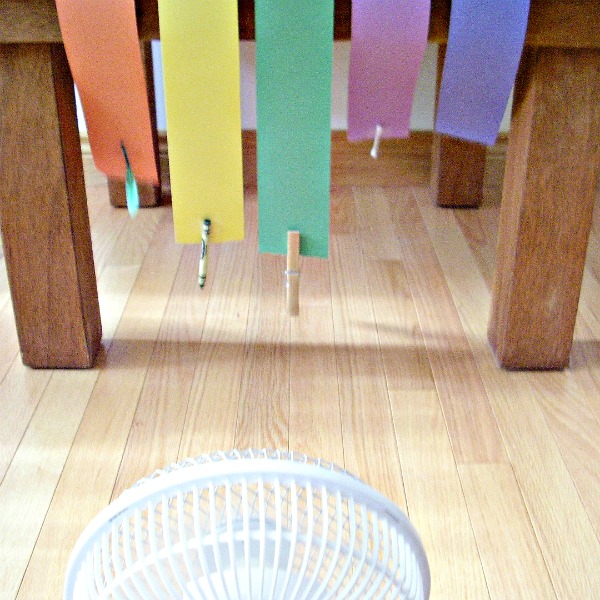 4. Use a small desk fan to create "wind". Position the fan so the breeze blows gently over the strips of paper.
5. Observe the movement of the paper.
Learning through play
predict which of the items the wind will easily move
observe which strips are too heavy for the wind to move
sort items according to light and heavy
place a few items on the floor or on a table top to see if the 'wind' can move them
adjust the speed of the fan to serve as an additional variable
What items will you test in your experiment?
Experiments like these make science fun and accessible for you and the kids to enjoy together.
Catapult from STEAM Kids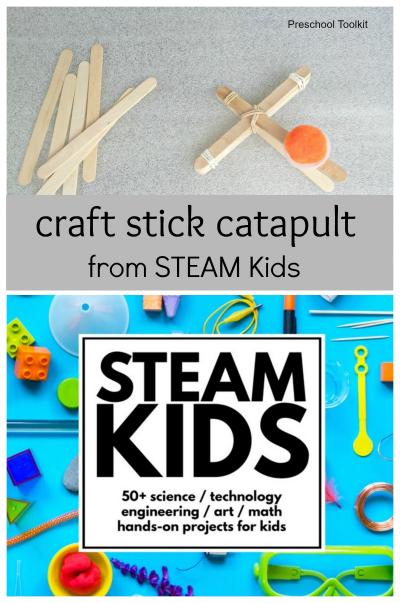 STEAM = Science+Technology+Engineering+Art+Math
Find exciting experiments on our STEM to STEAM Pinterest board!

More STEAM from kid-friendly bloggers
Easy Breezy Windy Art from Handmade Kids Art
Ribbon and Bell Chimes from Preschool Powol Packets
The Power of Wind: A Lesson in Alternative Energy from Creative Family Fun
Wind Powered Challenge: LEGO Rescue Mission from Steam Powered Family