Preschool Art Activity with Recycled Greeting Cards
Greeting cards are fun to reuse for a preschool craft with scissors and glue. Recycle some cards with pictures of pretty flowers or other designs for this creative process art activity.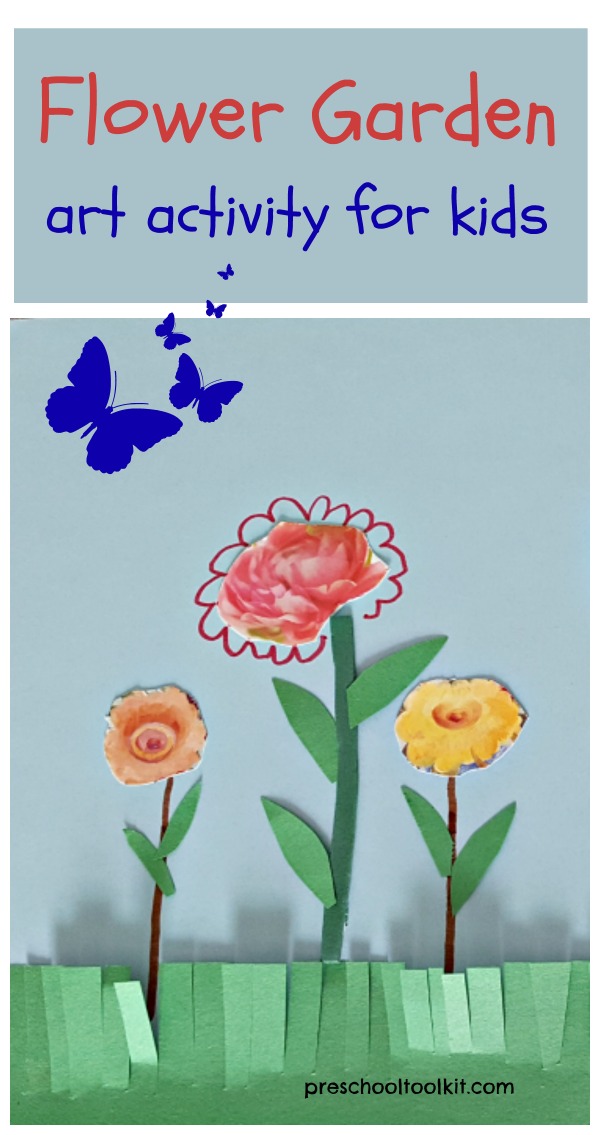 This post contains affiliate links. Privacy and Disclosure
Greeting cards are perfect for using in kids crafts. They have beautiful colors and designs, and are easy to cut and glue. It's nice to be able to reuse cards for an art activity to extend their special meaning.
Cards you receive for a holiday or birthday are often printed with pretty flowers, everything from a country garden to a bouquet of roses. The cards with flower designs are the ones to choose for this Spring process art activity.


Related: Christmas cards for a winter art project.


Flower garden art activity


This activity promotes fine motor skills and scissor practice. The activity should be child-led, meaning kids can choose the materials and create designs on their own.
Set out several greeting cards along with a variety of basic craft materials. Then let kids explore the materials to create a flower garden - or anything they choose!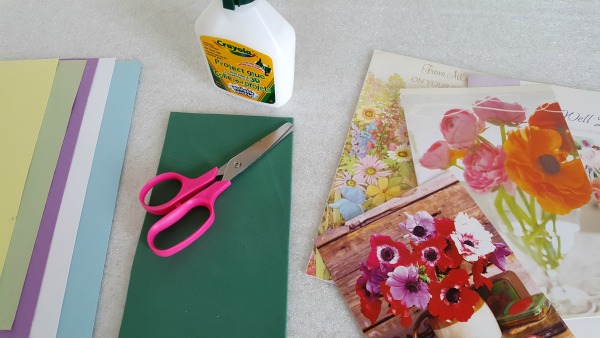 Supplies can include:

Other options are feathers, pompoms, paper confetti and glitter.
It's better to provide just a few materials rather than overwhelm kids with too many choices.

Simply set out a few materials you have on hand.


Suggestions for flower garden pictures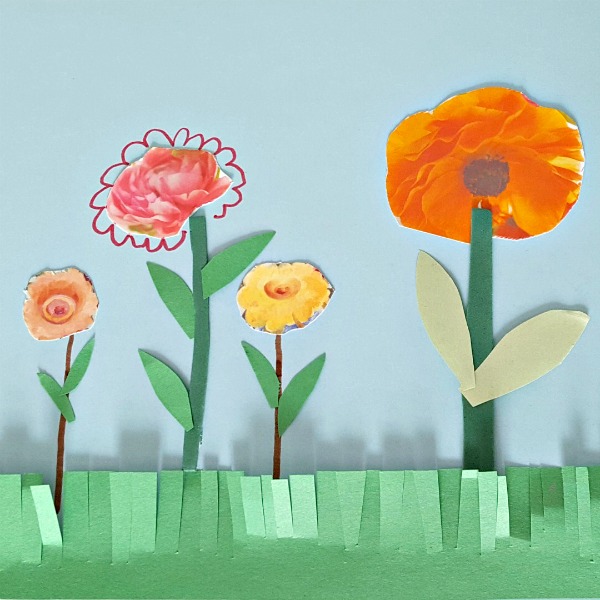 Cut flowers from the cards and glue them onto a piece of construction paper.
Make stems with pieces of craft foam, craft sticks or straws, or draw stems with crayons or markers.
Cut out leaves to glue onto the stems, or draw them if preferred.
Draw petals with crayons or markers.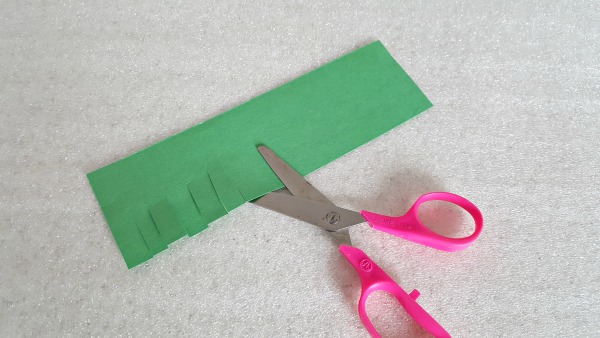 Make grass by cutting into a long strip of green construction paper. This is a fun way to practice scissor skills.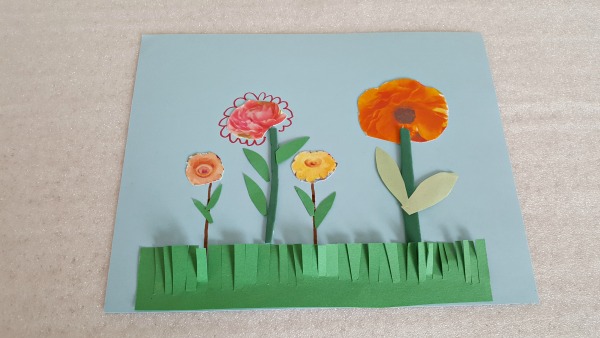 Glue the grass to the picture. Bend a few blades of grass with fingertips.
This art activity is easy to set up and needs little instruction. Once the materials are provided, kids can make choices, cut out flowers and glue them onto the paper.
Grownups can guide kids through the activity with conversation:
How many leaves did you put on your stem?
Where will the red flower grow in your garden?
I like the straw you used for a stem.
Keep in mind that outcomes in process art activities should not be dependent on the expectation of the teacher, and will differ according to the imagination of each child. Imagination is a powerful creative tool!
Art activities provide fun opportunities to engage developmental skills. Cutting and gluing strengthen fine motor skills, while planning and sorting promote cognitive and creative skills.
Can you see other things to add to the picture? Maybe a bright yellow sun, or some fluffy white clouds?
More flower crafts from bloggers we love!
Paper Straw Tulip Craft / iheart Crafty Things
Stamped Flower Craft / Happy Hooligans
Simple Paper Flower Craft / Easy Peasy and Fun
Tissue Paper Flower Craft / Buggy and Buddy
Paper Plate Flower Craft / The Resourceful Mama