Recycled Christmas Cards Art Activity
Recycle Christmas cards with this fine motor art activity. Turn special greeting cards into something new with a simple craft that's easy to set up with just scissors and glue.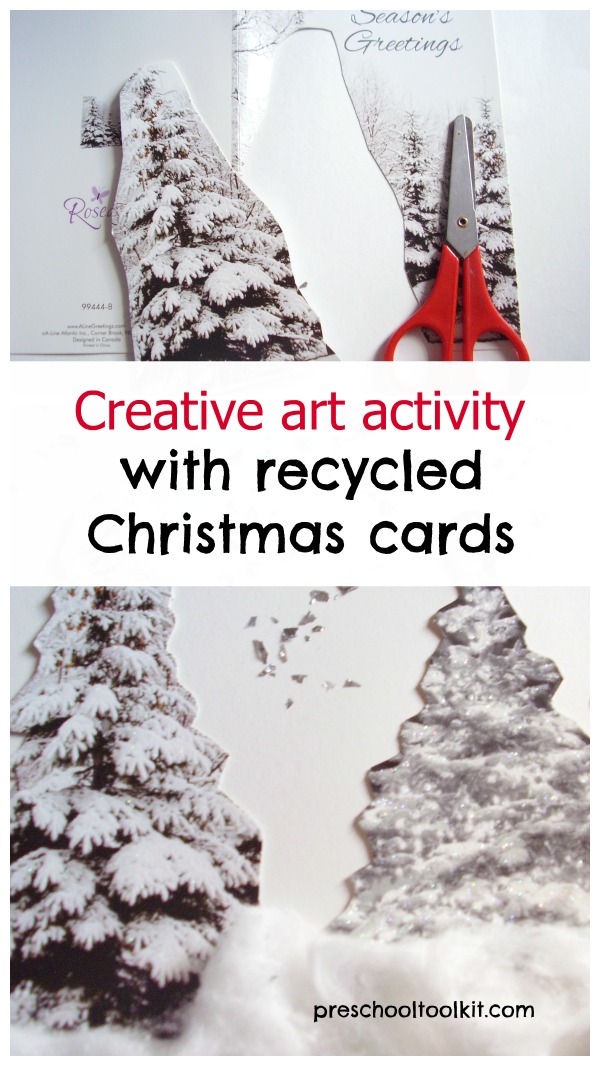 This post contains affiliate links. Privacy and Disclosure
Christmas cards we send and receive light up the holiday season. Sometimes it's the only way family and friends from far away can keep in touch.
Since greeting cards are such a special part of holidays and events, it's especially fulfilling to have an art activity like this one for reusing them.
Recycled greeting cards craft
This activity is easy to set up with cards, scissors and glue. Add other materials according to what you have on hand, to meet the interests of kids, or to extend the theme of your project.
In this activity, we created a winter scene. Several greeting cards had snow and trees and winter animals to inspire our activity.
Supplies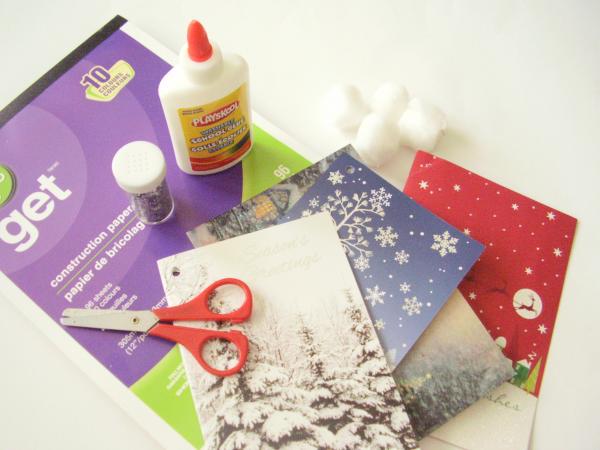 Greeting cards
Construction paper
Cotton balls
Scissors
Glitter
Glue
Instructions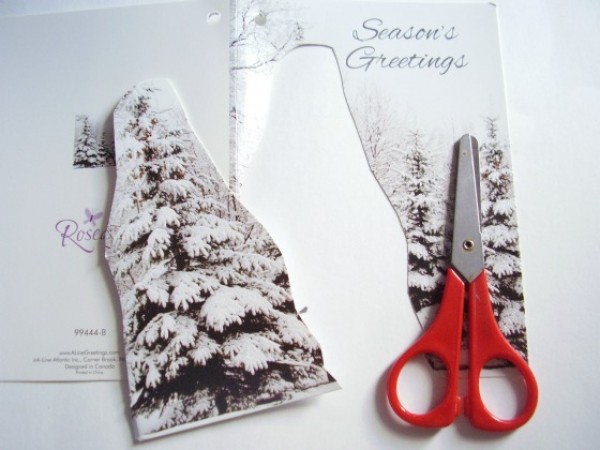 This is a fun open-ended activity with lots of learning opportunities. The activity is largely child-led - kids choose, and cut out, elements they want to use in their new picture.
For younger children, help cut up the greeting cards so small cut-outs can be selected for the art project. Kids can decide which parts of the card will be included in the new design they create.

Glue the cutouts onto a piece of construction paper to make a design.

Several of our cards had trees printed on them so we decided to make a "winter forest" scene.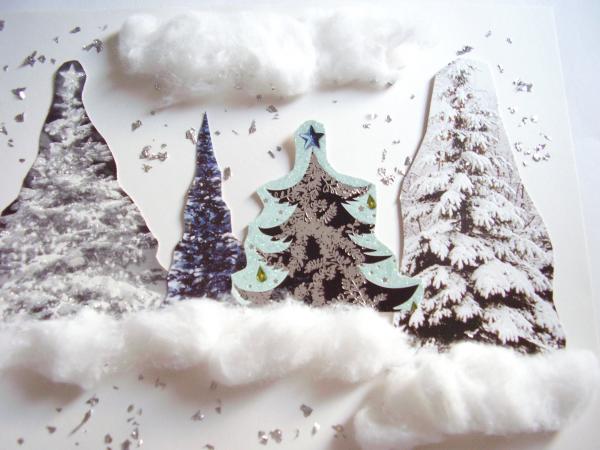 Here are some options for completing your picture:
Glue the trees onto a piece of construction paper.
Stretch the cotton balls into long wispy pieces for snow and clouds. This a great fine motor activity.
Add confetti flakes or biodegradable glitter for snowflakes. Spreading glue with a glue stick and grasping glitter from a tray with fingertips are also fine motor activities.
A creative art activity engages many developmental skills, including: fine motor (cutting out pictures), cognitive (decision making, designing the layout), and language (talking about the pictures).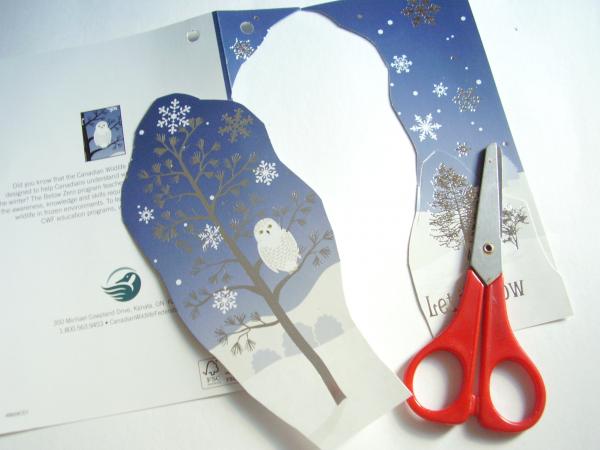 Look through your Christmas cards to explore the possibilities for this activity.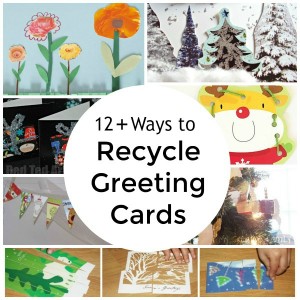 Visit us on Pinterest for more crafts and activities from the Preschool Toolkit blog!