Kids Activities with Seeds from Plants and Foods
It's easy to explore seeds with these simple art and science activities for preschool and kindergarten. This roundup is perfect for examining seeds with all the senses. You'll enjoy studying seeds by making observations when planting, harvesting, and creating with your early learners.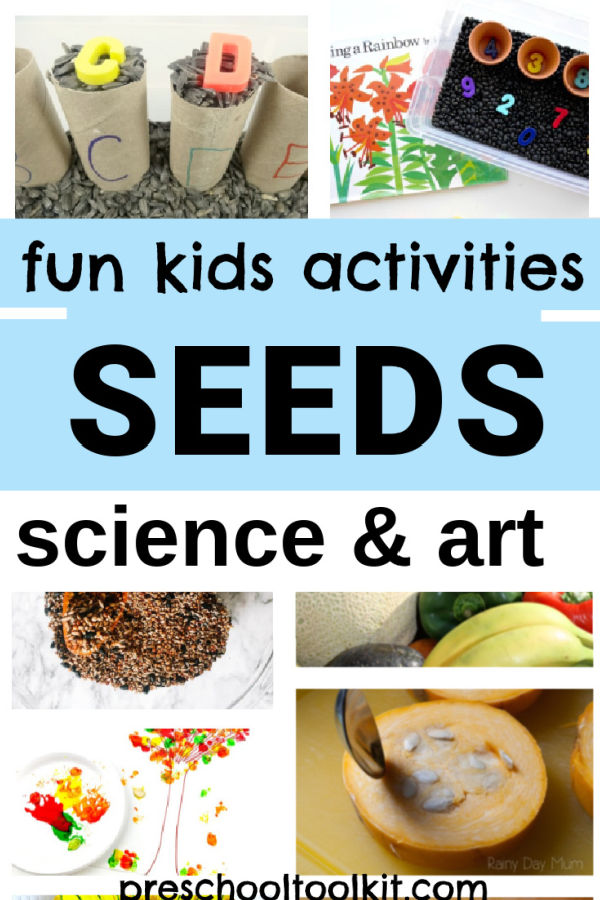 Privacy and Disclosure
for information on cookies and affiliates
Seeds are wonderful to explore in so many different ways. They can be planted, squeezed, shaken, and glued. They can be used in everything from science activities to art projects. Some seeds like pumpkin and sunflower can even be roasted and eaten.
We often serve foods with seeds in our everyday meals and snacks. Kids will usually spit out seeds they encounter in foods like oranges or watermelon, yet have no problem eating the tiny seeds in blueberries.
This roundup includes crafts and activities with seeds from plants and foods. The wide variety of textures and colors offers amazing opportunities for kids to make observations and engage in discussions. The study of seeds supports sensory play, creative play and early language skills.
Activities with seeds
Activities with seeds are fun to add to spring planting or fall harvest themes, but can easily be enjoyed in everyday play any time of year. Including the study of seeds in kids activities helps focus our attention on the environment and how important seeds are to our daily living. From flowers to French beans, seeds contribute to our everyday lives.
This roundup includes fun, hands-on activities from kid-friendly bloggers that are parents, teachers and innovators. They create activities that can be included in daily play.
The activities are sorted into categories to make scheduling easy: Planting - Science - Arts & Crafts - Sensory - Books and Printables.
Some activities are messy, some require observation over time. Try an activity every day to discover seeds in foods you eat, to inspire creativity, and to explore with all your senses as you play.
1. Planting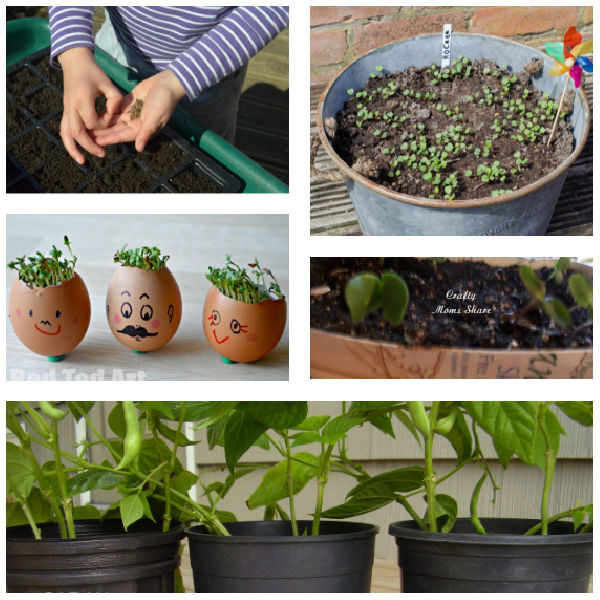 Simple planting tips from Growing Family will get you started!
You can even grow a salad in a pot!
Sunflowers or pumpkins grow from seeds to tiny sprouts with help from Crafty Moms Share.
Gardening with kids can be fun and easy with deck planters.
Red Ted Art posts this fun planting activity using egg shells.
2. Science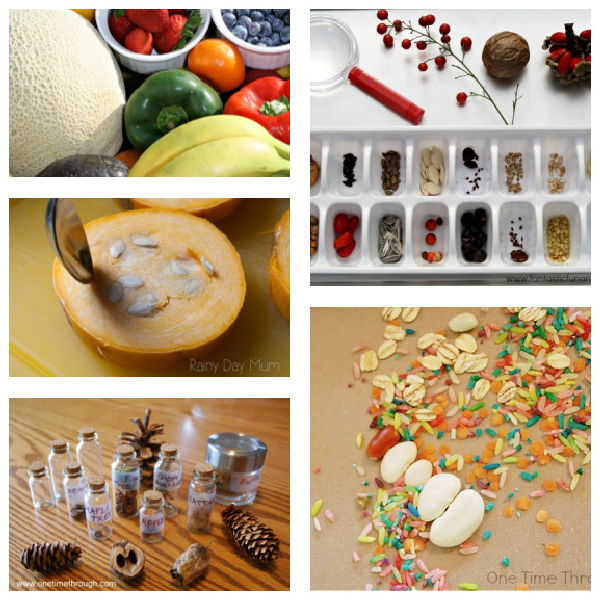 Which foods have seeds? Do all seeds look alike? Find out more with these Fantastic Fun and Learning posts.
You'll find a combination of art and science in this seed activity from One Time Through.
Go on a seed hunt to sort and count different seeds.
How do you save seeds in foods? This plant science post from Rainy Day Mum has the information.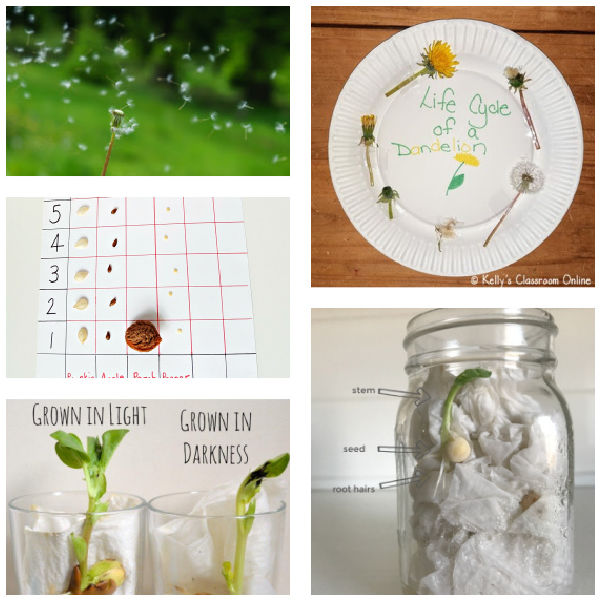 Explore how seeds travel with Kelly's Classroom Online. Then outline the life cycle of a dandelion.
Grow a seed in a jar to observe the parts of a plant with help from Kitchen Counter Chronicle.
Life at the Zoo will compare growing a seed in light and dark environments.
Preschool Toolkit shows you how to make a simple graph to sort and count seeds.
3. Arts and Crafts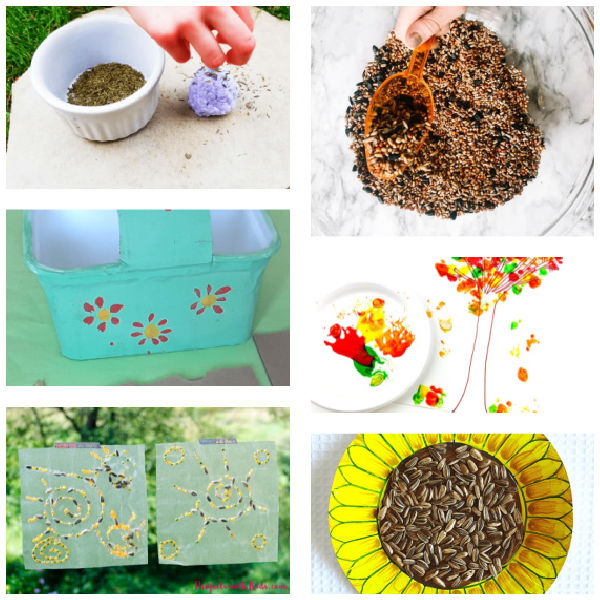 Make recycled paper pulp with seeds added. Teaching ideas shows you the simple steps.
Our Little Slice of Heaven makes the cutest bird seed ornaments!
Try painting with pumpkin seeds. This art project from Living Life and Learning is so pretty!
A sunflower craft from Taming Little Monsters uses real seeds on a paper plate.
These gorgeous suncatcher designs with seeds are from Projects with Kids.
Kids will love carrying seed packets in this cute seed harvest basket craft from Teach Me Mommy.
4. Sensory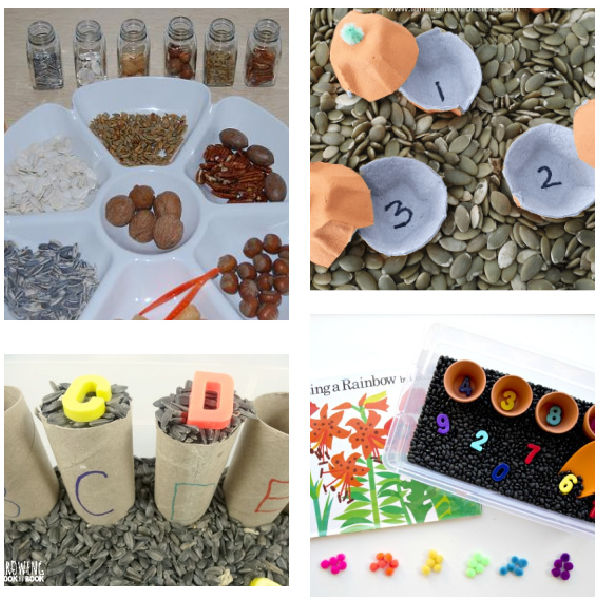 What's that sound? Listen to the sounds seeds make you shake them with this activity from The Preschool Toolbox Blog.
A sensory bin filled with pumpkin seeds inspires a counting game with Taming Little Monsters.
More counting in a gardening sensory bin filled with beans from Fantastic Fun and Learning.
Alphabet games for the sensory bin filled with seeds can be found at Growing Book by Book.
5. Books and Printables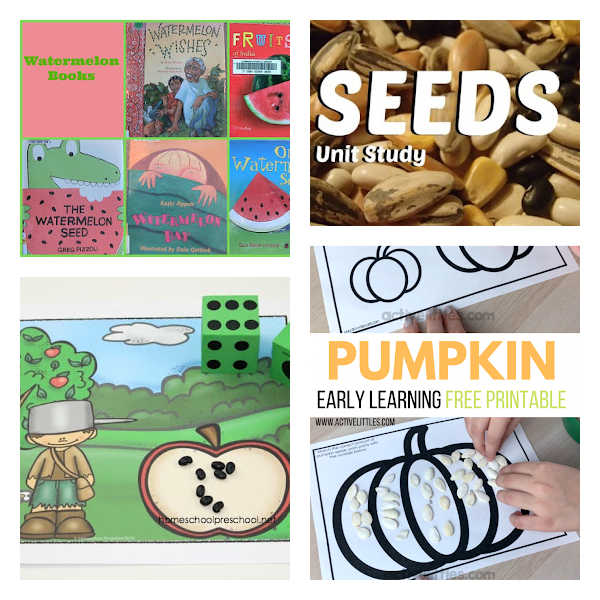 Enjoy story times about seeds with watermelon books and activities from Crafty Moms Share.
This Seeds Unit from Simple at Home lists books about seeds to extend your hands-on study.
This post at Active Littles has free printables to use with pumpkin seeds.
Count with Johnny Appleseed! Free colorful counting printable at Homeschool Preschool.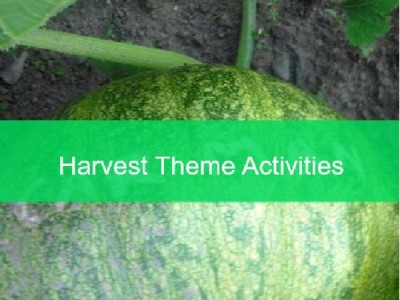 Follow us on Pinterest for more Curriculum ideas!