Christmas Coloring Pages
These easy coloring sheets are fun for toddlers and preschoolers at Christmas time. The original drawings will capture your child's imagination. Provide a simple art activity with these free printable Christmas pages.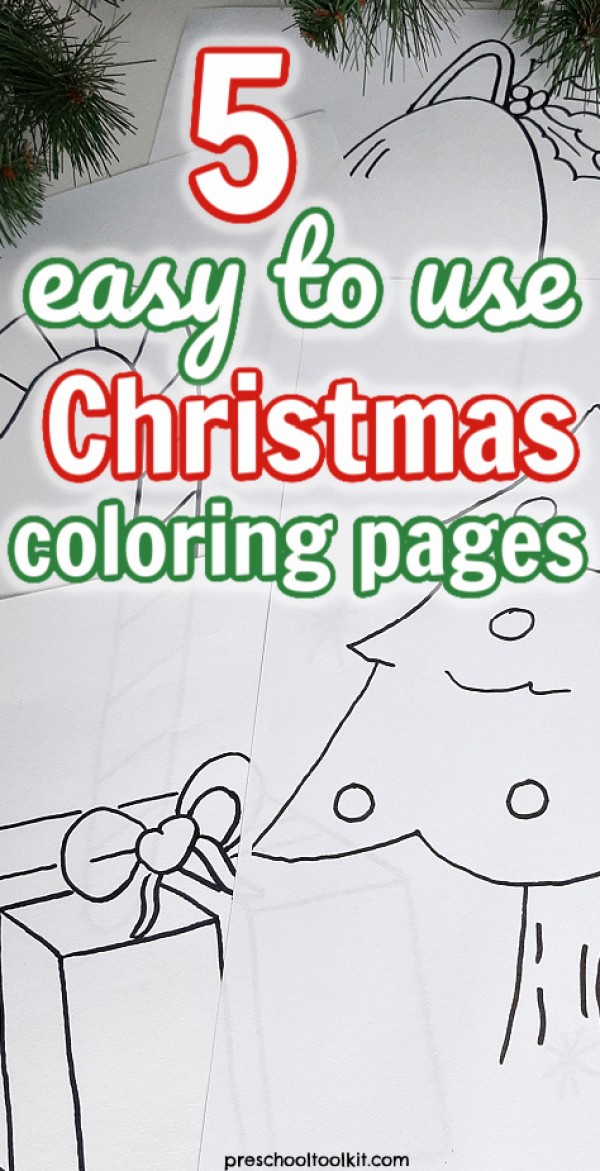 Privacy and Disclosure
for information on cookies and affiliates
Download these free Christmas pictures for a fun art activity with your preschooler. The large playful drawings are easy enough for young kids to color, but will appeal to kids of all ages.
Provide a fun and easy coloring activity with these cute Christmas images. Use crayons, markers, or colored pencils to complete the pictures.


Display your masterpiece as a beautiful homemade Christmas decoration.
Look for more ways to use the coloring sheets at the end of the post!
Christmas coloring pages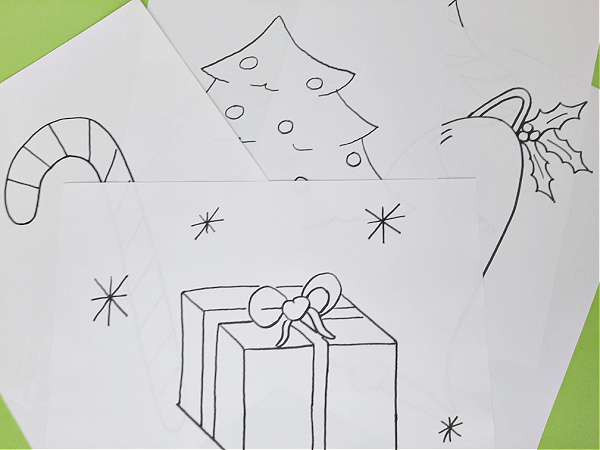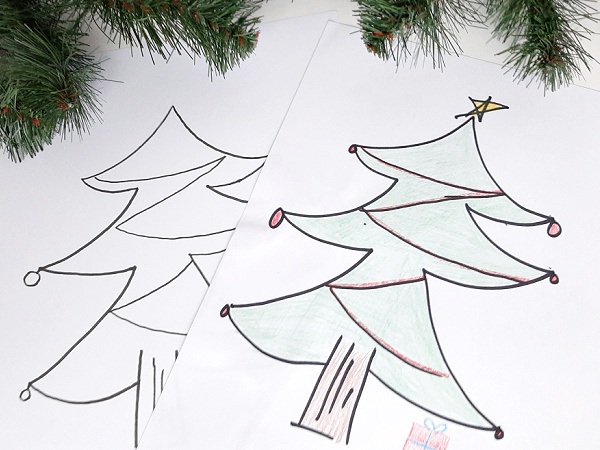 More ways to use the Christmas coloring pages!
1. Decorate the pictures with stickers, ribbon, paper confetti, or biodegradable glitter for added flair and design. Draw a star on the top of the tree, or a gift box under the tree.
2. Cover a page with clear contact paper or clear plastic, before coloring the picture. Use a wipe off marker to color the picture. The page can be wiped clean and reused.
3. Cover both front and back of a completed picture with clear contact paper. Extend contact paper slightly beyond the four edges to ensure a tight seal. Use as a place mat or centerpiece on the table.
4. Cut out the Christmas tree or evergreen tree and glue to a cardboard backing. Tape or glue a stand to the back of the tree to display it upright on a table or mantel.