How to Make a Craft Tray from a Box Lid
A homemade craft tray will provide easy arts and crafts sessions with preschoolers. Make set-up simple for your budding artist with a box lid craft tray.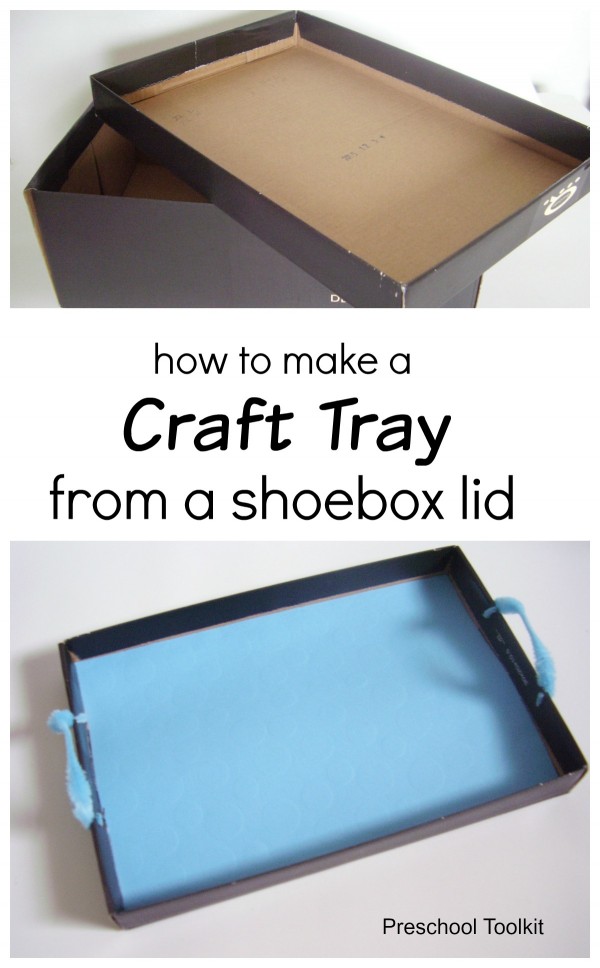 This post contains affiliate links. Privacy and Disclosure
Crafting with kids usually requires a lot of small items such as paper and pencils, crayons and markers, scissors and glitter and glue.
Transporting the art supplies from a cupboard or shelf to the work area with a craft tray makes setup so much easier. The tray also provides a convenient way for kids to help with cleanup.


DIY craft tray
Can we do a craft? Does a spontaneous request like this from the kids get you scrambling for art supplies? Spend less time preparing and more time creating with a homemade craft tray.
This simple DIY project is a quick and easy solution for a kids craft tray.


Related: Kids own craft box
I reuse packaging materials and other recyclables for crafts and activities whenever we can. In this craft tray project, I use a lid left over from the shoe box used to make a barn for small world play Nothing is wasted!
Supplies for craft tray: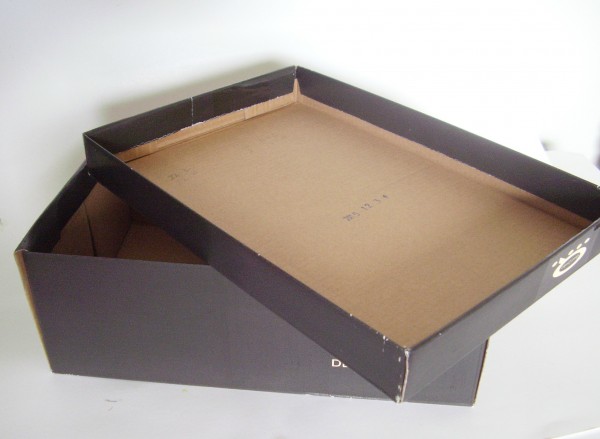 shoe box lid
construction paper or foam sheet
chenille stem
Instructions for craft tray:

1. Line the bottom and sides of the inside of a sturdy box lid with construction paper, felt, or a sheet of craft foam.
2. Poke two holes on either side of the lid.
3. Insert the ends of a chenille stem into the holes. Bend the ends upward to secure to the lid.
That's it! This might be the simplest DIY ever.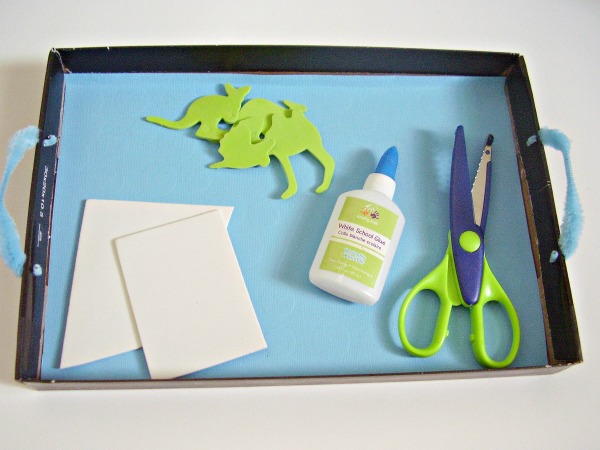 Fill your tray with craft materials kids can easily transport to the work area.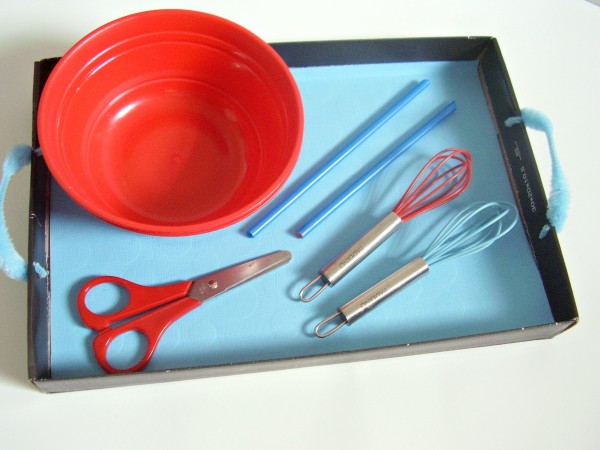 Organize materials for pretend play.
Place the craft tray in the arts and crafts corner where it is accessible for transporting materials to the table.


You'll be prepared for the next spontaneous request: Can we do a craft?
Fill the tray with art supplies to provide an opportunity for kids to be creative.