Halloween Night Art Activity for Kids
This creative art activity is filled with the sights of Halloween night. Kids can create pictures with pumpkins and ghosts and other Halloween characters to illustrate this special event.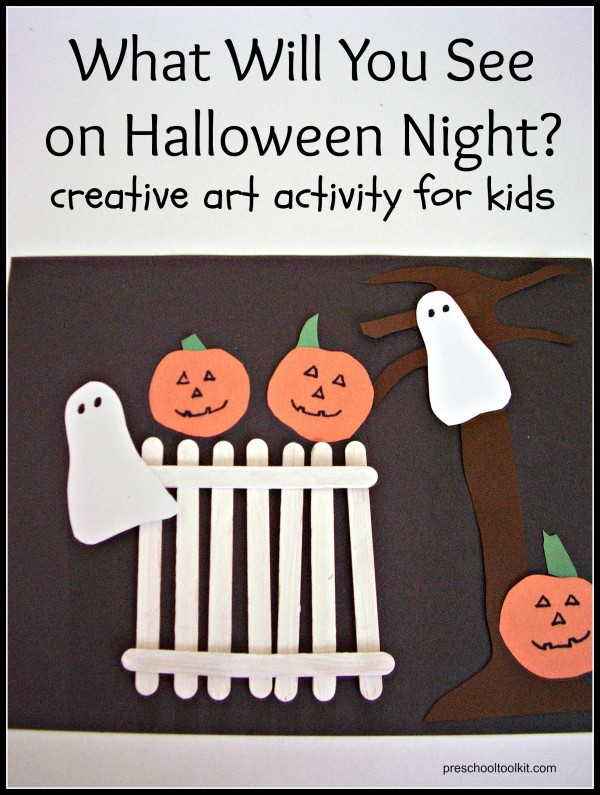 This post contains affiliate links. Privacy and Disclosure
The sights and sounds of Halloween show up all around us! Kids see signs of Halloween in the costumes and candy displayed at the shopping mall; in the stories you read at circle time; in special games played at the class party.

Halloween is filled with strange and wonderful sights that you don't see any other time of year. Some of them are included in traditional family activities, while some can be scary for kids.
The Berenstain Bears series of books has a variety of Halloween themed books that deal with the fun - and fright - of Halloween night. Here are a few of the titles.
Halloween art activity
This Halloween art project provides an opportunity for kids to reflect on their Halloween experience. Kids can share their ideas about Halloween with the artwork they create.
Kids can imagine not-too-spooky ghosts, grinning jack-o-lanterns and even create new characters with this simple Halloween Night art activity.
Supplies
craft sticks
white paint
black, orange and brown construction paper
ghost and pumpkin cutouts
tree cutout
Instructions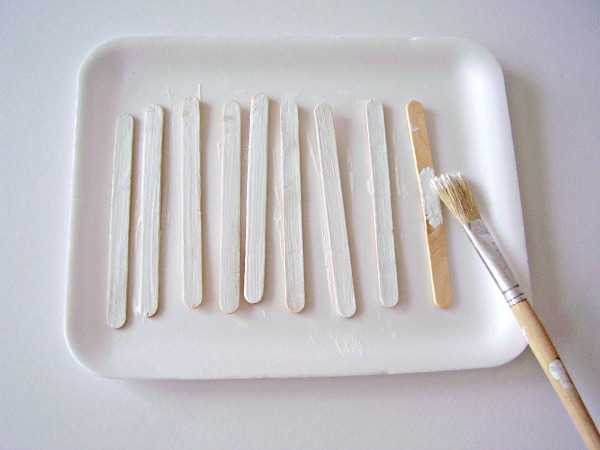 1. Paint craft sticks white for a picket fence.
Kids may want to use other paint colors on the craft sticks.
2. Cut out tree, ghost and pumpkin shapes from construction paper.
Provide paper for kids to draw and cut out other symbols and characters such as witches hats, black cats and owls.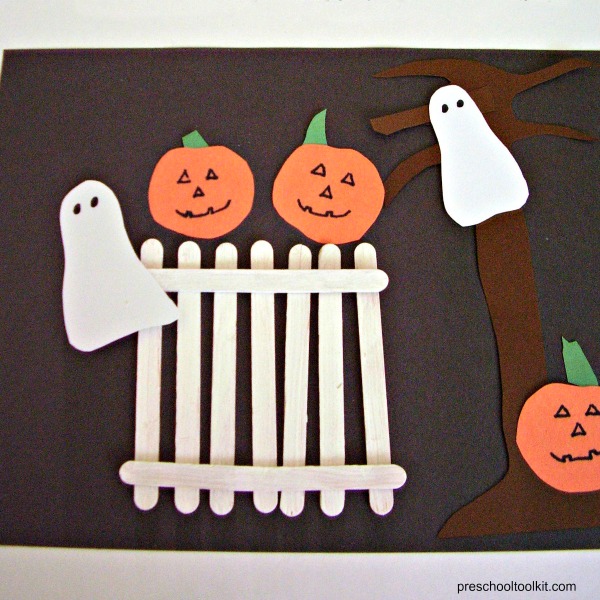 3. Glue craft sticks to construction paper to make a fence.
Provide the option of other colors for the background such as purple or dark blue.


The fence is a good starting point to spark creativity. You could start with a door, a walkway, or a bridge. Encourage kids ideas for using the craft sticks, such as building a haunted house instead of a fence.
4. Glue tree, ghost and pumpkin cutouts to the construction paper.
This Halloween Night art activity is easy to set up and needs little instruction.
Once the craft sticks are in place, kids can use their imaginations to choose cutouts, design layouts, and glue characters in place to make their pictures.