Lighted Pumpkin Halloween Decoration
A lighted pumpkin is a fun craft to make for Halloween. Carve a real pumpkin to create this spooky jack-o-lantern that will glow on Halloween night.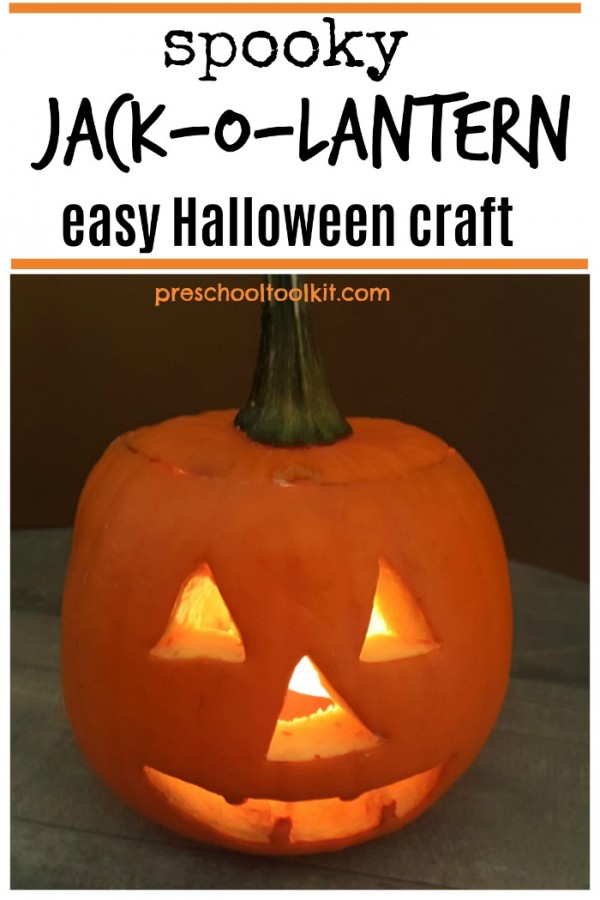 Privacy and Disclosure
for information on cookies and affiliates
This homemade pumpkin decoration is a fun hands-on activity for kids of all ages. It starts with carving a pumpkin and results in a glowing jack-o-lantern. The activity allows kids to engage in fine motor sensory play while using math and creative skills to design the jack-o-lantern.
Kids will love watching the pumpkin transform into a spooky jack-o-lantern on Halloween night.
Lighted pumpkin craft
This pumpkin craft is a fun project to do at home with the family, or in a classroom with a small group of children.
If you do the activity with a small group, you can either have one large pumpkin that accommodates several sets of hands, or one small pumpkin for each participant.


Encourage kids to explore the inside of the pumpkin. Talk about the colors and textures of the seeds and pulp. Discuss the features the pumpkin needs to become a jack-o-lantern.
Instructions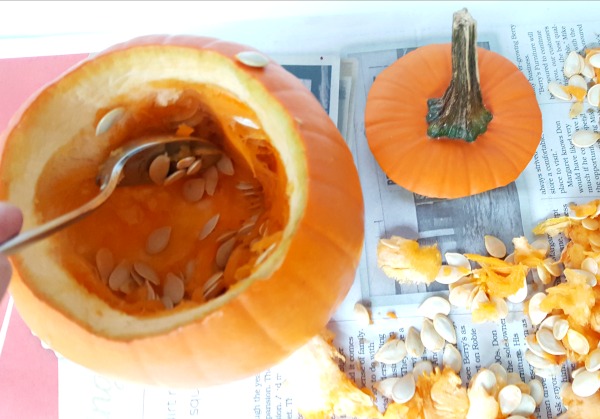 Place a pumpkin on newspaper to protect the table surface.
Remove the stem.
Scoop out seeds with a spoon. Invite kids to use their hands to dig out some of the pulp and seeds. This will encourage some gooey sensory play.
Save the seeds for a math activity with kids.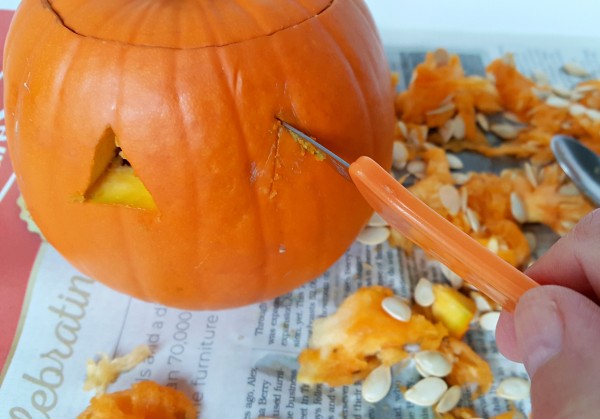 Cut out facial features.
This is a job for grownups. You can buy a pumpkin carving kit for kids, but this should be used with adult supervision.


Kids can help draw the eyes, nose and mouth on the pumpkin with a marker.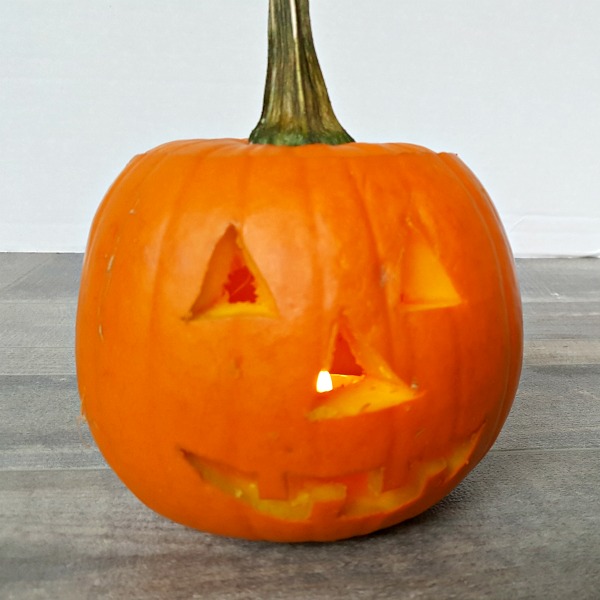 Place an LED tea light
or a battery operated candle
inside the pumpkin.
Dim the lights and see how your jack-o-lantern looks!
(affiliate)