Pumpkin Paintings Art Activity for Preschoolers
Decorate for Halloween with kid-made pumpkin paintings. These smiling jack-o-lanterns come framed and ready to display. Kids will love choosing paint colors and adding fun features to their pumpkins.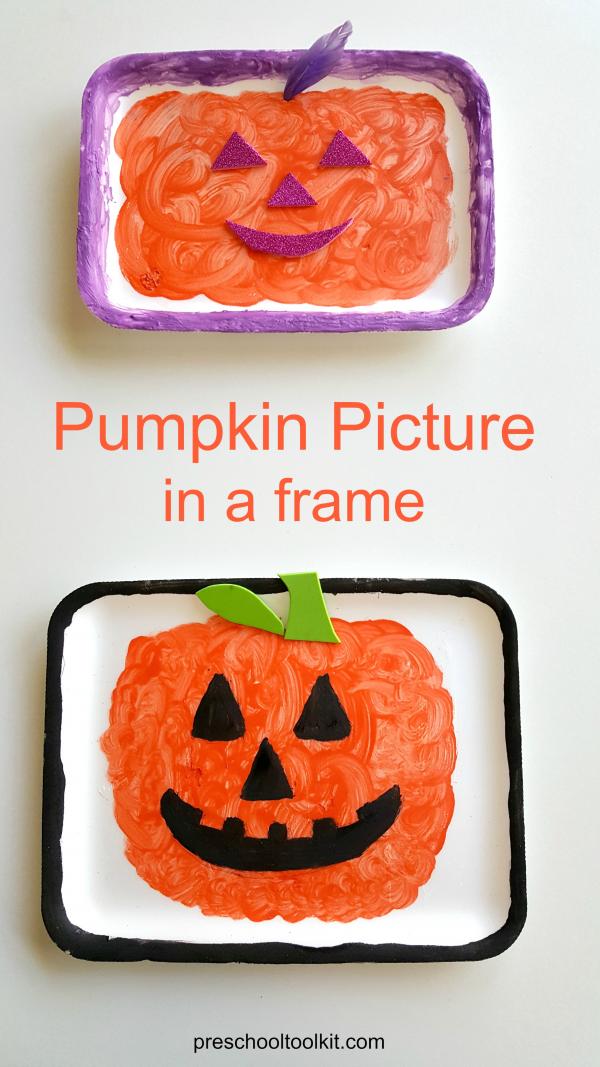 This post contains affiliate links. Privacy and Disclosure
Halloween is a fun time of year for crafting. We can never have enough homemade ghosts, witches and jack-o-lanterns around the house or in the classroom.
This painting activity is easy to set up with recycled foam trays and craft paint.
The simple instructions for this art activity support a child-led activity. We provide options that can extend the activity or make it easy to apply to different ages and skill levels.
Pumpkin paintings on foam trays
This is simple process art activity, with the attention focused on the art experience and not the final product.
We are fortunate to have a recycling program in our area that includes foam trays. I often use them for crafts before they go to the recycle bin.
I prefer to reuse trays that package baked goods rather than meat products to ensure safe handling, even though the trays are washed before reusing.
Related: Drawing with chalk on foam trays

Instructions for pumpkin paintings
Support kids creativity and imaginative spirit by providing options for unique pumpkin paintings.
Include purple and blue paints along with the traditional colors.
You can also make additional craft materials available, such as feathers and craft foam, to complete the pictures. This gives kids the opportunity to be creative and have fun with their paintings.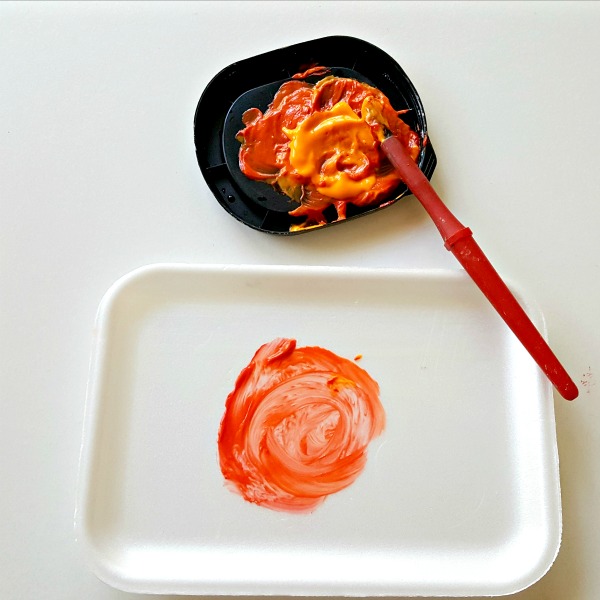 1. Pour orange paint into a small jar lid or paint pot.
As an option, show kids how to mix red and yellow paint together to make orange paint! This adds STEM learning to the art activity.
2. Paint a pumpkin shape on the foam tray.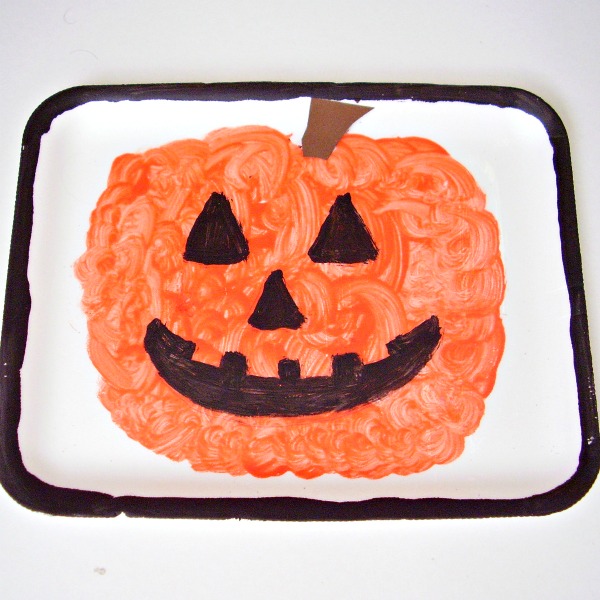 3. Paint the outside edge of the tray with black paint to create the frame.
4. Allow to dry.
5. Add features with black paint.
Option: outline the features beforehand with pencil or crayon.
6. Cut a stem out of brown construction paper and glue to the top of the pumpkin.
7. Attach a hanger to the back of the foam tray with ribbon or string. Display the framed pumpkin picture.
Be creative with your pumpkin paintings!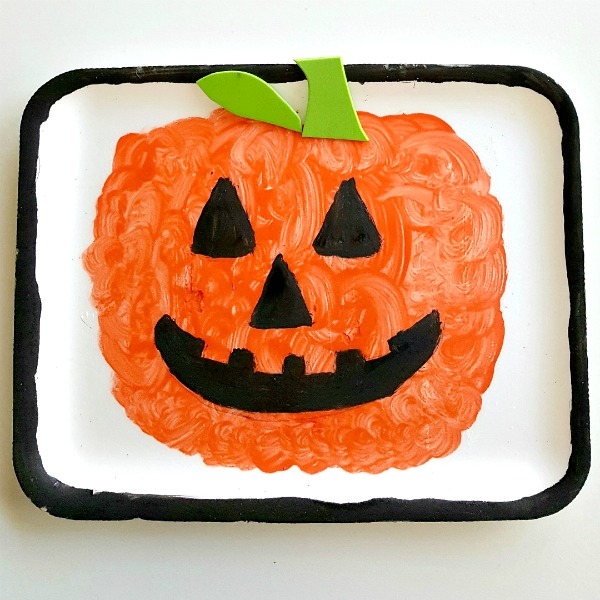 Add a stem and leaf cut out of green craft foam.
Cut features in different colors and shapes from felt or construction paper.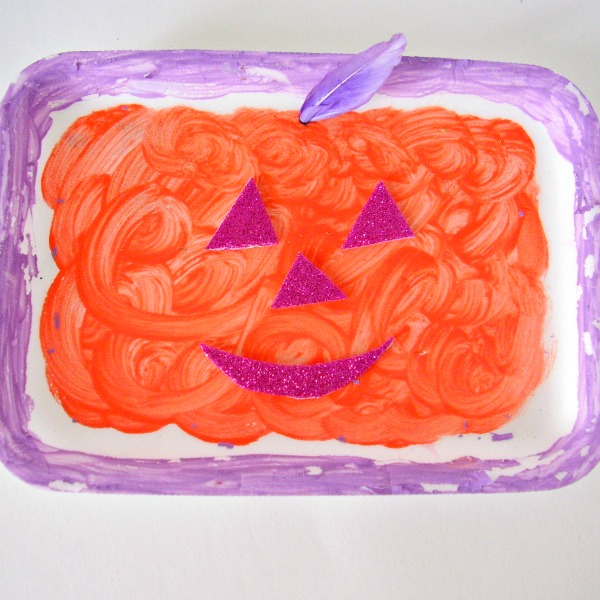 Cut features from a colorful sheet of glitter craft foam.
The feather 'stem' is a nice touch inside the purple frame!
Note: Can you see a bit of paint flaking on the frame? We found the Melissa and Doug brand black poster paint the most effective on foam. Keep in mind the process and not the product is the goal or purpose of any child-led activity.