How to Search for Great Preschool Content Online
These tips will help optimize the time you spend searching for preschool content online. Internet searches often take us in many different directions, especially as an ever increasing amount of early education information becomes available. Here are a few suggestions to help with online searches.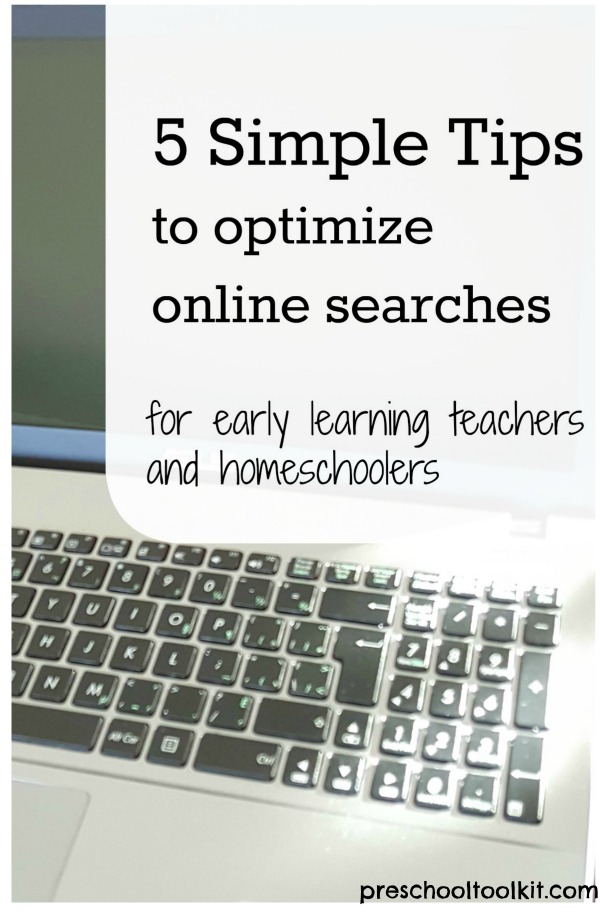 This post contains affiliate links. Privacy and Disclosure
This is an exciting time for early childhood educators as well as parents. You have access to an amazing amount of online information related to everything from child development, parenting, and curricula, to art activities, menus, and outdoor play.
Teachers and parents can easily spend a portion of their day online: researching a new curriculum; scheduling the week's activities; looking for gluten or nut free options for snack time.
Sifting through websites, Pinterest boards and Facebook pages can be challenging and time consuming. Here are a few tips to help optimize online searches.
Optimize online searches
Online information and services benefit teachers and parents and caregivers on a daily basis.
Early learning teachers can access information to help plan and implement an early learning program, as well as opportunities for both personal and professional development.
Parents can find homeschooling articles, healthy menu options, and crafts and activities for kids of all ages.
Points to consider for optimizing your time online
You may already know and use some of these tips. Hopefully we're adding some new ideas or providing a refresher for optimizing online searches.
Narrow your search

Be specific about the activity you need. Are you looking for a butterfly craft for a nature theme; an indoor game for a rainy day; a simple catapult for a science activity?

Broad categories like 'science activities' or 'nature crafts' may result in time consuming searches when you are only interested in a specific activity, but they can be helpful if you are looking for a host of activities to fill a week with themed options. In that case, a roundup from a kid-friendly blogger will often contain activities for art, science, and sensory play within one post.
Set a time limit.

Schedule searches as part of your daily or weekly routine. Stick to an allotted time with the help of a timer if necessary.



Visit the 'about' section of a website.

Review information about the author and the site's niche to understand the goal of the content and whether it fits your needs. Also look for categories in the navigation bar or tag cloud on the blog to determine whether the content is relevant and if the activities are applicable to your program (i.e. age appropriate, suitable themes, etc.).


Compile a list of recommended sites.

Build your own unique online resource. Find content you like by: engaging with other parents, teachers and ECEs; attending virtual workshops and seminars; reading newsletters; joining social media groups. Maintain a spread sheet with sites you visited to search for content. Review and update this list from time to time.


Bookmark a few of your favorite sites or bloggers.

Once you have a substantial resource in place, earmark a few for reliable, last-minute searches. This is helpful when you need to add activities spontaneously to your program, outside of the weekly or monthly planning schedule. Review and update this list from time to time.


Bonus tip: share with others!

Share content you love, or that is relevant to your program, with others in your niche. An online community can build a 'library' of great content with input from its active members.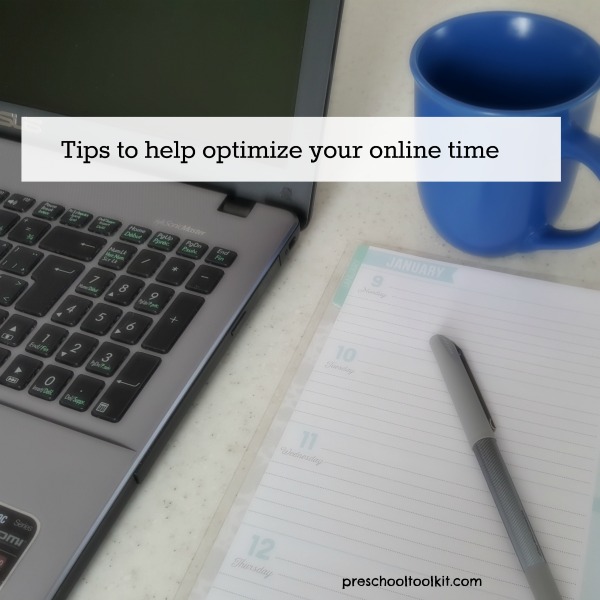 Searching online can sometimes seem like a daunting task. As you browse through the articles and websites, stay on track by asking yourself if the information on the page is relevant or useful. It can also be helpful to maintain a planner in the classroom or home to schedule content, list options to extend a program, or note specific details such as project materials.
Don't despair if you do get a little side-tracked now and then! If you find something interesting, read and enjoy the article for its own content. If it wasn't what you set out to find, it may have links you can use, or reference a website that interests you so you can come back later to learn more about it.
By establishing time frames and searching with specific questions you can make your online experience fun and worthwhile.
Make this an exciting time for you!
Digital resources for kids activities
(affiliate links)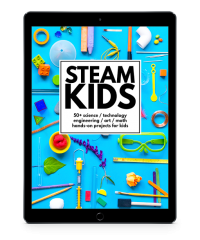 Preschool Lesson Plans Thematic Units